March 13: Changing Cedar Park | In defense of parking | Elders' poetry on West Philly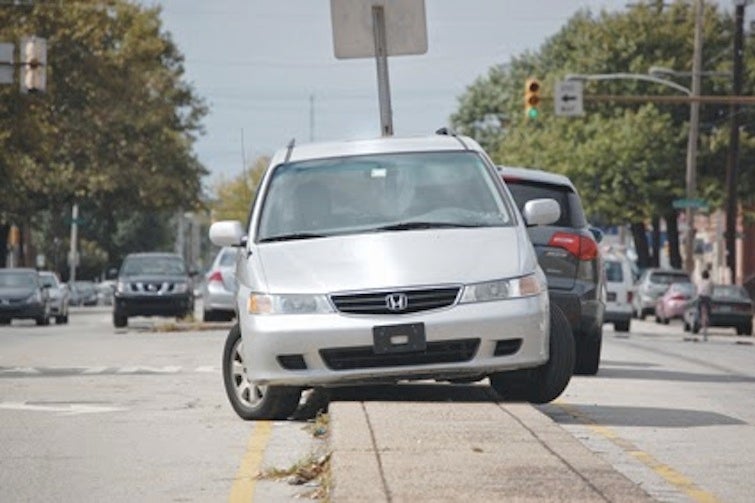 The region is preparing for snow starting overnight, and we want to remind you that the city has enacted a Code Blue through Thursday to keep individuals experiencing homelessness safe. If you see someone who needs shelter call 215-232-1984.
The recent excavation of hundreds of long-buried remains in Old City sheds light on Philadelphia's frequent encounter with skeletons in the ground and the missing mechanisms to deal with this hidden history in a city as old as ours. The Inquirer's Stephan Salisbury explains the Historical Commission's lack of oversight on the archaeological exploration for construction sites, federal rules that don't help, and what the city stands to lose in American heritage as the outcome. Douglas Mooney, president of the Philadelphia Archaeological Forum (PAF), says the city is experienicng an increasingly "devastating loss of history" due to recent development activity. "With all the construction going on now, the potential loss of archaeological resources — it's just tremendous. And because no one is looking, we don't even know what we're losing."
PlanPhilly's Jake Blumgart wrote a story for Philly Mag last summer, and just now published, about demographic shifts in Cedar Park, a racially integrated pocket in West Philadelphia that has been rapidly gentrifying according to data on race, median income, and property values. Jake observes the history and tensions of this change, particularly for community-based businesses, public space, and public education.
Parking is perennially contentious in Philly – from parking minimums to the death of on-street parking by a thousand curb cuts. In defense of those who own cars who love living in the city too, the Philadelphia Citizen's Quinn O'Callaghan writes a love letter to Philadelphia's cunning and unique parking culture, which the native New Yorker describes as "one of the most freeing, edifying cultural experiences" of his entire life.
Senior Philadelphians in the LIFE (Living Independently for Elders) program in West Philadelphia have memorialized their recollections in the form poetry. In this artful edition, Hidden City shares some of the poems inspired by some of the publication's photos of Philadelphia's relics.
A Philadelphia relic that most cyclists could do without is the state of disrepair of the city's patched and potholed streets. Inga Saffron writes about the paving backlog that led to the city's current chaotic mess of spot changes in the city's infrastructure and the promise of the mayor's proposed $174 million budget boost for the Street Department. Last week our Jim Saksa reported on what the proposed budget increase would cover.
Cyclists who SEPTA, rejoice—the transit authority has added covered, secure bike parking to the Broad Street Line's Tasker Morris station. WHYY's Tom Macdonald goes over SEPTA's goals and where parking stations might come next.
WHYY is your source for fact-based, in-depth journalism and information. As a nonprofit organization, we rely on financial support from readers like you. Please give today.