3 dead, including teens, 6 hurt in 3 separate shootings in Philadelphia
This article originally appeared on NBC10.
—
At least three people, including two teenagers, were killed, while six others were hurt in three separate shootings in Philadelphia on Thursday as the city continues to grapple with the rising gun violence.
The first shooting occurred in the city's Overbrook section.
A 24-year-old man, a 30-year-old man, a 19-year-old man, and a 16-year-old boy were all on the 1400 block of North 76th Street at 3:04 p.m. when a gunman opened fire, shooting all four of them.
Thursday night, shortly after 7:30 p.m., two teen boys and a teen girl, all 15 years of age, were at a rec center on the 5500 block of Christian Street when a gunman opened fire.
The victims were taken to the Lankenau Medical Center. The 24-year-old man was pronounced dead at 3:12 p.m. while the 16-year-old boy was pronounced dead at 8:16 p.m. The two other victims are both in extremely critical condition.
"I heard a lot of shots and I stood up and I was scared because I didn't know where the shots were coming from," Valerie Owens, who lives feet away from the scene of the shooting, told NBC10.
Owens said she was watching television with her grandson when a bullet went through the window of his room.
"If he had been sitting in there doing his work, he would've got shot," Owens said.
The violence continued into the night. Shortly after 7:30 p.m., two teen boys and a teen girl, all 15 years of age, were at the Christy Rec Center on the 5500 block of Christian Street when a gunman walked near the basketball court and opened fire.
One of the boys was shot in the back of the neck, the other boy was grazed in the right bicep and the teen girl was grazed in the ankle.
The first boy was taken to the Children's Hospital of Philadelphia where he was pronounced dead at 8:16 p.m. The other two teens were also taken to CHOP in stable conditions.
City Councilmember Jamie Gauthier, who represents the 3rd District (West Philadelphia and Southwest Philadelphia), told NBC10 the boy was the fourth teenager killed in her district within the past week.
"I am hoping that our city realizes that we are losing far too many young people and that we step up to treat gun violence like the public health emergency that it is," she said.
Finally, shortly before midnight, a 38-year-old woman and a 19-year-old man were shot along the 1900 block of Tasker Street in South Philadelphia's Point Breeze neighborhood. The woman was struck by a stray bullet that went into a home while the teen was shot in his leg while outside, police said.
Both were listed in stable condition.
No arrests have been made and weapons have not been recovered in any of the shootings.
The shootings occurred as Philadelphia continues to grapple with rising gun violence. As of Wednesday night, there had been 92 homicide victims in the city, excluding Thursday's shootings, according to PPD statistics. That figure represents a 33% increase to the same time last year, which was already the deadliest year in decades.
"At this rate, 2021 is on track to be the most violent year we've experienced in our lifetimes," Mayor Jim Kenney said in a statement Thursday night. "We cannot stand by as we lose an entire generation to the ongoing scourge of gun violence. We must rise up with one united voice to demand this horrific violence come to an end, and work together to achieve that goal."
Philadelphia leaders, including Mayor Kenney, Police Commissioner Danielle Outlaw and District Attorney Larry Krasner have called for Pennsylvania's state legislature to allow the city to enforce stricter gun laws in an effort to curb the violence.
Kenney also announced that his administration will host regular public briefings to share strategies to address the crisis.
"We will be candid about our challenges and transparent about the solutions and resources we're bringing to bear to reduce violence across the city," Kenney said.
There are additional resources for people or communities that have endured gun violence in Philadelphia. Further information can be found here.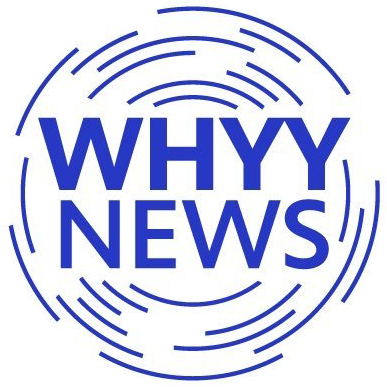 Get daily updates from WHYY News!
WHYY is your source for fact-based, in-depth journalism and information. As a nonprofit organization, we rely on financial support from readers like you. Please give today.