Long-serving Greenlee decides against another run for Philly City Council
After serving for 40 years in Philadelphia government, Councilman Bill Greenlee won't run for re-election this year. Other candidates are ready to seek his seat.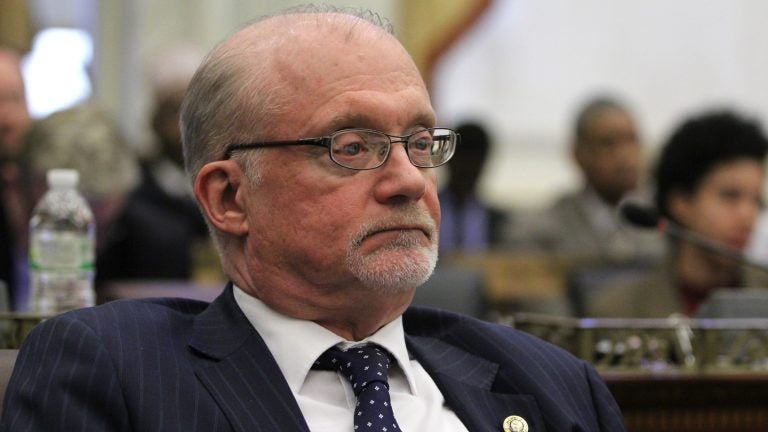 Another Philadelphia City Council member has taken his hat out of the ring.
Councilman-at-large Bill Greenlee, a veteran of 40 years in city government, said Monday he simply doesn't have the desire to run for re-election.
"You have to be willing to sit down and make the fundraising calls, you have to be willing to do three, four stops a night," he said. "And it just got to the point where I didn't feel I was all in. If you're not all in, not only is it not fair to me, it's not fair to the people who support me."
The councilman, who will turn 66 in March, said he wants to be remembered for helping the city's working class.
"I'd like to think most of the legislation I've done is about helping," he said. "Earned paid sick leave is probably the biggest one I think of if someone asks what is my biggest accomplishment."
Successful governing bodies need a change in leadership from time to time, Greenlee said.
"To have a certain amount of turnover with a few new people is not a bad thing," he said. "I think also the knowledge people who are here bring is very important too."
City Council President Darrell Clarke said Monday he was saddened by Greenlee's decision.
"I've worked with [him] since we were both City Council staffers, and I can attest there has not been one day that he lost his heart for this job," Clarke said. "While it saddens me personally to be losing him as a colleague, I know that Bill is practically incapable of sitting still and will find new and effective ways to serve the Fairmount neighborhood and beyond."
Greenlee said he wants to travel after he retires, but he said he'll remain active in politics as a ward leader.
As Greenlee exits City Hall, 30 or so candidates could seek his seat or one of the other at-large Council spots. Councilwoman Blondell Reynolds Brown has also said she will not run for re-election, leaving two of the five traditionally Democratic seats up for grabs.  Two seats, retained for "minority party candidates," are held by Councilmen Al Taubenberger and David Oh.
Philadelphia's primary elections are set for May 21, and the general election will take place Nov. 5.
WHYY is your source for fact-based, in-depth journalism and information. As a nonprofit organization, we rely on financial support from readers like you. Please give today.