Ask Gov. Murphy tackles expungement, budget and power plant
Monday's "Ask Governor Murphy" program is the statewide, live call-in show, produced by public radio stations WBGO, WHYY and WNYC.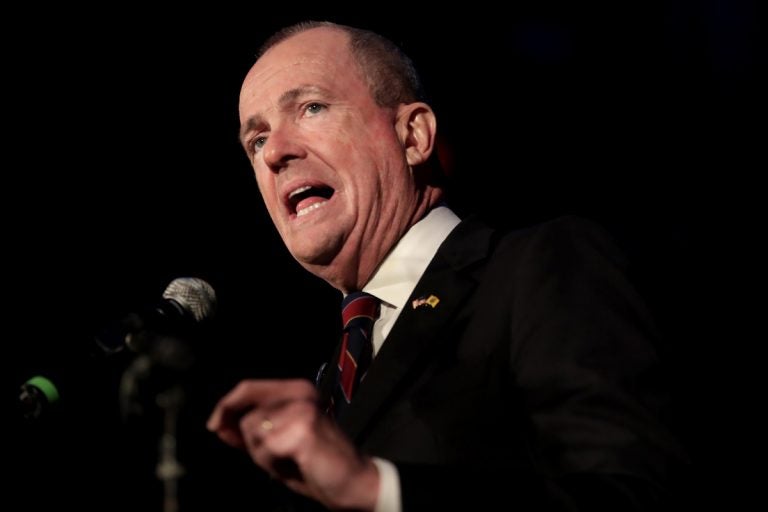 New Jersey Governor Phil Murphy is more strongly saying he favors expunging criminal records for marijuana possession if the state legalizes recreational pot.
Speaking on Ask Governor Murphy, a show produced by public radio stations WBGO in Newark, WHYY in Philadelphia and WNYC in New York, Murphy said "You can't incarcerate somebody who did something on Friday and allow somebody who did it on Monday to do it legally.  That doesn't work for me. Frankly it doesn't work for most folks who look at this. It's got to be a part of it."
Murphy took questions from callers and via social media for an hour in the second installment of Ask Governor Murphy.
Murphy also said that that a proposed natural gas electricity plant proposed for the Meadowlands may be progressing, but is far from a done deal.
"Don't assume that this is an open and shut case.  This is a long way from resolution," he reassured a caller after acknowledging that some permits had been granted already.
During the program, he answered questions about phasing out PARCC standardized testing in schools, why drivers may not be seeing a lot of progress yet on the roadways despite New Jersey's recently-hiked gasoline tax and what he's doing to end the annual hunt of black bears.
When asked if he had been bested in state budget negotiations by Senate President Steve Sweeney, Murphy insisted he had not, even though he did not get to raise taxes by as much money as he had said was necessary.
Murphy said that the final budget deal will make progress in getting away from financial gimmicks. He said the state will be in better shape by the time a tax on corporations expires.
"We're not going to tax our way to salvation.  Just like we won't gut government and cut our way to salvation," Murphy said. "We have to grow this economy.  That sort of phasing of the corporate tax is not a coincidence. That is tied to our best estimates in terms of what a  reasonable growth in this economy should be."
The next episode of Ask Governor Murphy will be on the air September 17.
WHYY is your source for fact-based, in-depth journalism and information. As a nonprofit organization, we rely on financial support from readers like you. Please give today.