Light snow on tap for Sunday night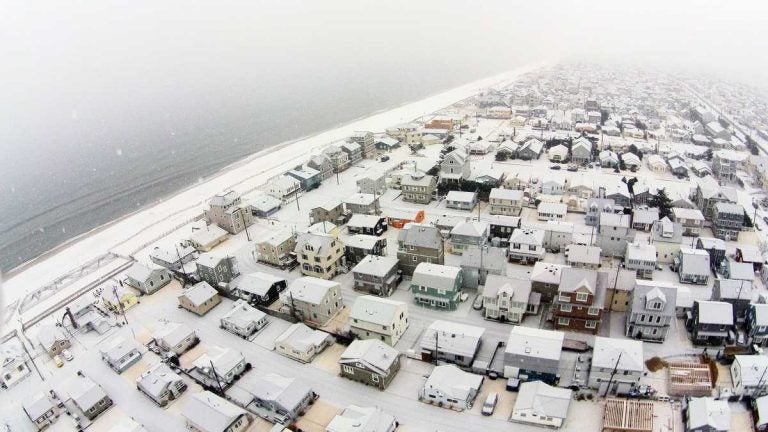 A quick hitting system is likely to deliver light snow to the Jersey Shore Sunday night.
The National Weather Service says the "unusual late season snowfall will result in hazardous driving conditions for the Monday morning commute."
According to the forecast, precipitation might briefly begin as rain across southern Shore area, but it should be all snow, "or at the very least, a rain/snow mix for areas along and north of I-195."
An injection of cold air will then transition any areas with rain or a mix to snow overnight Sunday.
The heaviest snow, according to the forecast, will be north of the Shore area, mainly between I-78 and the I-95 corridor, where one- to three-inches will fall.
For the Shore, generally an inch or less is likely, with potentially up to two inches in western Monmouth County and northwestern Ocean County. As always, the forecast could change over the weekend.
The bad news is that the snowfall forecast has increased for Sunday night into Monday. The good news is…well, there is no good news. Latest snowfall forecast from @NWS_MountHolly pic.twitter.com/Se9drfkdjd

— Gary Szatkowski (@GarySzatkowski) March 31, 2018
Snow will taper off Monday morning, and most, if not all, should melt by sunset due to temperatures in the middle to upper 40s and the high early April sun angle, according to the National Weather Service.