Light snow on tap for a portion of the Shore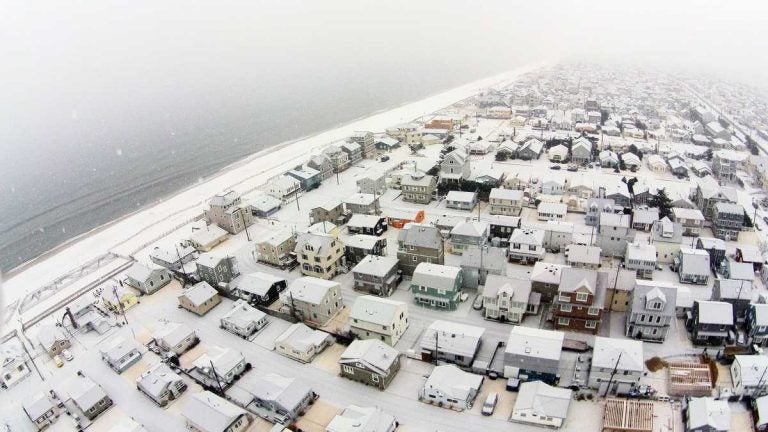 A quick hitting system will deliver light snow to a portion of the Jersey Shore on Wednesday, forecasters say.
The National Weather Service forecasts a "narrow band of snow showers from this morning through late afternoon."
According to the forecast, snow is likely to begin over northeastern Atlantic County and slowly move north into southeastern Burlington and the southern half of Ocean County throughout the day.
"However, a change even 10 to 15 miles one way or the other could result in significant differences in the impacts for any one location," the forecasters says.
One to three inches of snow is likely to fall inland, while coastal areas should see a mixture of rain and snow.
A Winter Weather Advisory is in effect until 6 p.m. The National Weather Service advises of slippery travel and rapidly changing conditions in the advisory area.
Skies will then gradually clear Wednesday night.
Today's weather getting more rambunctious, but for a relatively small area. One of the more precise snowfall forecasts I have seen. We'll see what happens. Is Atlantic City taking bets on how much snow actually falls?? pic.twitter.com/me8PQvCHdj

— Gary Szatkowski (@GarySzatkowski) December 5, 2018