LENS: Liberty for Independence Day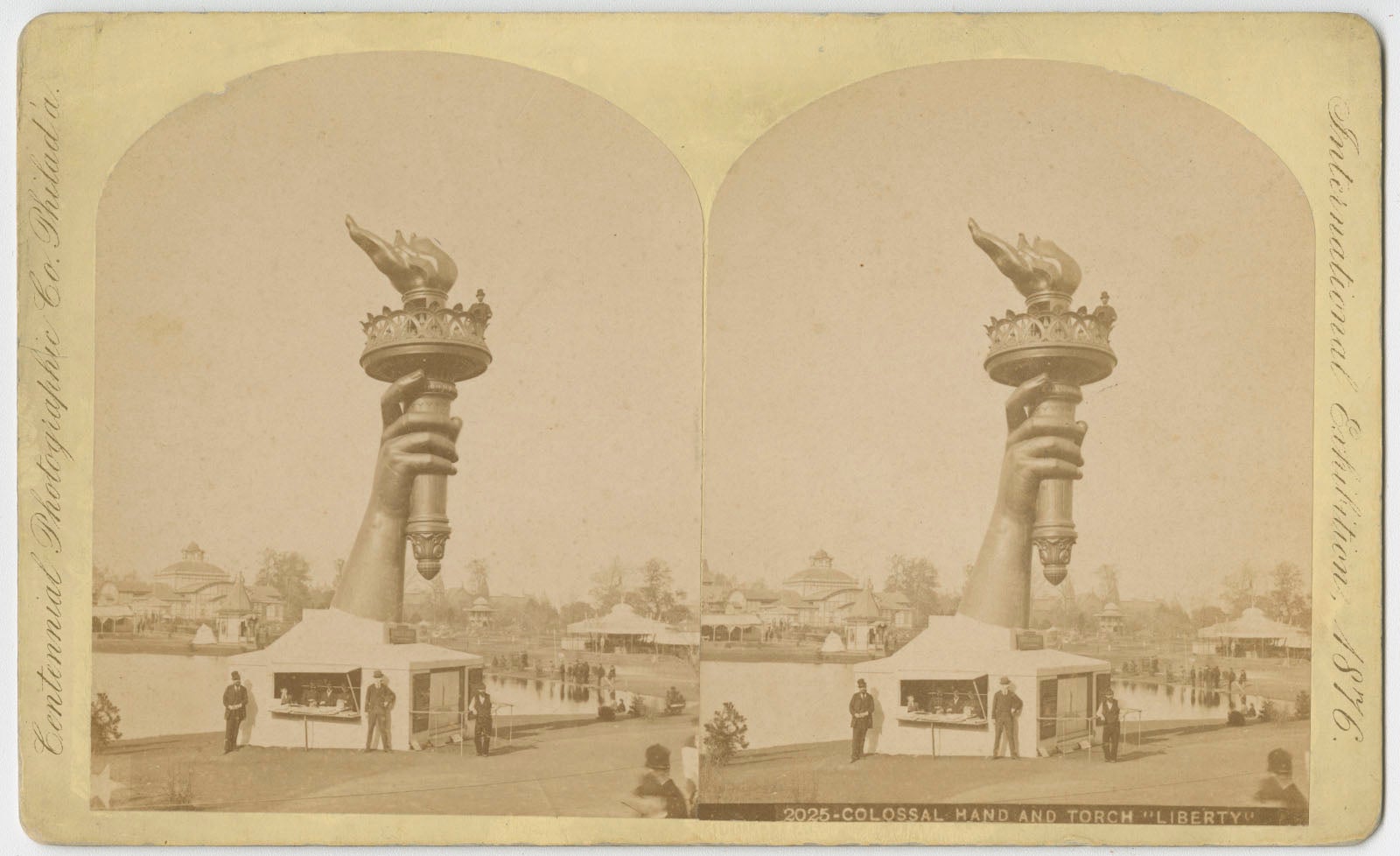 Happy Independence Day, Streeters. We're taking a long weekend and to celebrate we close out this week with a dip into the Library Company of Philadelphia's image collection for this super-cool stereograph of Lady Liberty's huge hand when it paid a visit to Philadelphia.
Though construction on the Statue of Liberty wasn't finished until 1886, visitors to Philadelphia's Centennial Exposition in 1876 could check out the right hand of Liberty, holding the torch which also had an observation deck. The arm of the yet-to-be-completed Lady Liberty was sent on tour to help drum up financial support for the statue's construction, particularly its pedestal base in New York Harbor. After the exposition closed Lady Liberty's colossal arm stood in New York's Madison Square Park until 1882.
May your long weekend be as fabulous as a trip to the torch deck.