Leadership of the strike-prone SEPTA union has changed. Don't expect much difference
Former SEPTA union president Willie Brown won raises and parental leave — and led two disruptive strikes. His successor promises to follow in his footsteps.
Coming off the heels of a successful contract negotiation and an averted strike, SEPTA's largest union, known for disruptive transit strikes, has new leadership promising to be just as confrontational. Longtime president of Transport Workers Union Local 234 Willie Brown resigned Dec. 10, and was replaced by his second in command, Brian Pollitt.
In a recent interview Brown, 58, said he has few regrets about his time running a union that represents about 5,000 workers who drive and maintain the authority's system of buses, trolleys, and rapid-transit trains.
"I stayed true to the union game. I understand that we're here to help people. I never lost sight of that," Brown said last week by phone from Akron, Ohio, where he was helping a local union with contract negotiations in his new role in national leadership.
Brown was elected president of Local 234 in 2008, lost a re-election bid in 2010, then was re-elected in 2013. He pointed to Philly transit workers' compensation — with members now earning about $10 more per hour compared to when he started — as his greatest achievement.
"I'm most proud that we were, with SEPTA's funding problems, that we were able to keep up with the times when it comes to our benefits and things of that sort, wages," Brown said.
In the union's latest contract agreement — reached after union members voted to authorize a strike — Brown won 3% pay raises, retroactive hazard pay during the coronavirus pandemic, and parental leave. The deal also avoided labor concessions on healthcare costs despite SEPTA's steep revenue losses during the pandemic.
SEPTA is still seeing just around half of its pre-pandemic ridership, said spokesperson Andrew Busch, but has received a total of $1.5 billion in federal relief.
Amid previous negotiations, Brown led strikes in 2009 and 2016, winning the union raises, bonuses, and tradeoffs on pension changes.
"Local 234 has a real history of militance and striking both during Willie Brown's tenure, but also before it," said Joshua Freeman, professor emeritus in the CUNY School of Labor and Urban Studies.
The union went on strike three times during the 1970s, twice during the '80s, three times during the '90s, and again in 2005. Local 234's longest strike to date — 44 days — was in 1977, and resulted in a contract the union saw as worse than the original offer, while also contributing to a permanent loss in ridership.
"One reason [for Local 234's frequent strikes] is, rather unusually, in Pennsylvania it's not illegal for public employees to go on strike, whereas in many other states — like, for example, New York — which have big transit systems, it is illegal and strikes have been much less common as a result," Freeman said.
Despite having called himself the "​​most hated man in Philadelphia" in 2009 because of a six-day transit stoppage, Brown says the city is a "union town" that was often with him. Even during strikes, he said he felt he had support from certain politicians, the media, and the public at large.
"Most people understood," he said. "I think we made it clear again with the help of the media, why we were going on strike — you know, fighting for the rights of people. … People can understand, because they've suffered the same way we did. We never separated ourselves from the riding public and people in the city of Philadelphia."
Riders also saw costs increase over Brown's tenure. The base cash fare for bus, trolley, and subway, now $2.50, was $2.00 in 2008.
Negotiations in 2009, though, were particularly bruising. When Brown lost his leadership re-election bid following that strike, Brown's opponent said members were frustrated with the work stoppage and the portrayal of the union in the media.
Brown and then-mayor Michael Nutter also butted heads in that era, with Brown calling Nutter "Little Caesar."
Nutter said at the time Brown ambushed riders and was "insane" for rejecting an offer from SEPTA that Nutter considered generous during the Great Recession, according to The Philadelphia Inquirer.
Reflecting on that relationship, Brown said he should have approached it differently. "I would have, you know, taken the high road."
In general, Brown says he views walkouts as a tool of last resort — and one that requires careful planning, including telling members to save money beforehand, preparing paperwork to send to members' creditors, having a legal team in place to fight injunctions, and readying a PR campaign.
"You have to look at it as a strategy," Brown said. "Any fool can call a strike — but you have to be able to get back from that strike."
Brown's strategy includes focusing on just one or two key issues, and not striking over several at once.
"If you go out on strike with a whole lot of issues, you're gonna lose a strike," he said. "So you have to pick things that are dear to strike."
Issues that meet that high bar for Brown include benefits, layoffs, and sometimes wages.
"If it's something that you don't think you could sustain a strike over, then you don't go on strike over that," he said. "You have to be prepared and go as long as it takes."
Freeman, the organized labor historian, said strikes run the risk of demoralizing workers, who go unpaid during them, or strengthening management's hand. But if successful, strikes can boost a union's negotiating power both immediately and for future contracts.
"Management takes seriously the idea that if workers are threatening to walk off the job, that they might really do that," he said.
What's next?
Brown said one of the biggest challenges facing future leaders of Local 234 is preparing for autonomous vehicles — like the system of all-electric, self-driving mini buses for which New Jersey recently asked companies to submit informative proposals.
"You can't stop change, but what you have to do is you have to prepare your members for it," Brown said. "You have to make sure your people are trained and have the ability to fix these vehicles."
Another challenge will be unity within the union, Brown said.
"There are no white issues and no Black issues, and no women issues and no men issues — there are issues," said Brown, who is Black. "And we have to be able to make people understand that. We get caught up in the politics and things we read and stuff like that. But that aside, we all want a pension. We all want health benefits. We all want to be able to retire."
Ben She, an organizer focused on transit with the urbanist PAC 5th Square, said the union should continue to focus negotiations on monetary compensation, but should also push for more safety measures.
"I definitely would like to see more advocacy when it comes to, I think, protecting front-line operators on buses," She said. "That includes stuff like when you have … multiple door boarding where you don't have to have everyone lined up in front of the driver to pay."
She said improving the working environment for transit operators also benefits riders.
"Stuff like this also does lessen the frustration that a lot of operators experience and makes it ultimately easier for them to provide the high-quality service that they can provide," he said.
Pollitt said his first order of business is bringing solidarity and unity to the union, and preparing for the next round of negotiations in two years.
"Get my members pretty much physically, mentally, or financially ready for the next round of negotiations."
Pollitt said he expects to have to defend the sick days per year that union members currently get, fend off an increase in members' healthcare contribution, and fight for a pension increase.
Pollitt, who's known Brown for nearly three decades, said he plans to continue the former president's tough negotiation style and willingness to strike when necessary.
"I have always been Willie's right hand," he said. "So every fight that Willie was in, I was in it too."
Pollitt will finish Brown's term as president, which ends in September 2022, then plans to run for the position.
In his new role as director of the Transit, Universities, Utilities, and Services Division with TWU of America, Brown said he cannot endorse Pollitt for president of Local 234.
"But as a member of 234 — yes, I do endorse him," Brown said.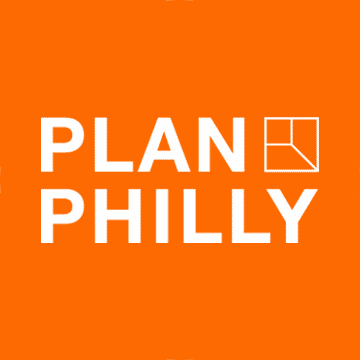 WHYY is your source for fact-based, in-depth journalism and information. As a nonprofit organization, we rely on financial support from readers like you. Please give today.