Lawyer behind Trump's legal campaign to win Pa. has a long history in Philly
President Donald Trump's hopes for staying in the White House hinge on a battery of legal complaints filed by a Philadelphia lawyer with a revealing past.
President Donald Trump's hopes for staying in the White House now hinge on a battery of legal complaints filed in Pennsylvania. Many of these lawsuits trace back to a single lawyer in Philadelphia: a dog lover, conservative media commentator, and go-to legal volunteer for the city's beleaguered GOP named Linda A. Kerns.
Kerns is challenging thousands of votes cast in Philadelphia and, in a separate suit filed Monday in Harrisburg, is seeking to disqualify even larger blocks of votes cast across the Keystone State. The lawsuits, filed despite no evidence that any votes were deliberately cast in violation of the law, hinge on an argument that mismanagement and a lack of election observation effectively invalidated hundreds of thousands of ballots — an argument roundly refuted by Republican Philadelphia City Commissioner Al Schmidt, as well as county lawyers, the American Civil Liberties Union, the NAACP, and the League of Women Voters.
"The voters have spoken and the Trump campaign cannot be allowed to raise a bunch of scurrilous allegations, unsupported by a shred of evidence, to disenfranchise potentially millions of Pennsylvania voters," said Andy Hoover, a spokesperson for the Pennsylvania chapter of the  ACLU, which filed along with other organizations to intervene in the suit.
Much of the Trump campaign's endgame, no matter how much of a long shot, now rests on Kerns' shoulders. It's an interesting place to be for a lawyer little known outside the region, whose recent election litigation echoes complaints that the attorney has made about Philadelphia elections for over a decade.
"She's a good lawyer, and she's dedicated and hardworking," said Vito Canuso, who worked with Kerns before stepping down as chair of the Philadelphia GOP. "And truly a conservative. Very strong in her religious beliefs."
Kerns declined to comment for this article through a spokesperson for the Trump campaign.
A Loyola University Chicago graduate and member of the conservative Federalist Society, Kerns has described herself as the child of Democrats raised in Broomall, Delaware County. The owner of rescued dogs she named "Gipper" and "Thatcher" after iconic conservative politicians, Kerns described herself in a Philadelphia Inquirer report over a decade ago as being "to the right of Sen. John McCain politically."
She is a semi-regular AM talk-radio guest and co-founder of a right-wing opinion blog called Broad + Liberty, which is sponsored by the Commonwealth Foundation, a free-market think tank. For Kerns, the blog has become a useful platform to rail against everything from the criminal justice policies of District Attorney Larry Krasner down to the city's decision to jettison late library book fines.
Some losses, some wins
Election law has long been a particular passion for Kerns, who began working election cases in Philadelphia in the 2000s and has found herself at the center of many local voting controversies over the years.  In 2008, she represented the Philly GOP in an Election Day voter intimidation complaint against members of a radical political group known as the New Black Panther Party who appeared at a North Philadelphia polling place.
The complaint alleged the men made "statements containing racial threats" and "menacing gestures."
"That would be intimidating to anybody," Kerns said at the time.
However, one of the men was a licensed poll watcher. And while the story swept into national news and resulted in charges filed by the Department of Justice, the courts never convicted the men of any crimes.
But Kerns has also won clearer victories against political misconduct in Philadelphia. She was involved in a complaint about a former Pennsylvania House candidate in North Philadelphia's 197th District, who was thrown off the ballot in 2018 after it was shown that he didn't live in the district. She was also involved in a subsequent suit that prevented a replacement candidate from being placed on the ballot.
But some Democrats in Philadelphia also recounted sometimes baffling legal challenges from the attorney over the years. Rich Lazer recalled an instance in which Kerns personally challenged an effort by then-City Councilman Jim Kenney to obtain an emergency ballot to vote after surgery put him in the hospital on Election Day.
"He was in the hospital. He's never missed an election, and he thought he would have been out in time. It was a legitimate reason and issue," said Lazer, who filed the ballot application on Kenney's behalf. "It just seemed like they were trying to make it harder for people to vote."
Kerns, while serving as co-chair of the Southeastern Pennsylvania chapter of the Republican National Lawyers Association, was most notably involved in a 2010s push for more stringent voter ID laws in Pennsylvania that aimed to reduce alleged instances of voter fraud.
However, as both advocates and law enforcement have struggled to detect evidence of large-scale voter fraud, some critics blasted the effort as voter suppression aimed at poor people. Kerns dismissed critics' concerns, in an op-ed, at the time.
"I have to wonder whether the goal is justice and excellence or promoting a leftist agenda," she wrote.
Although the state legislature eventually passed a voter ID bill, it was later overturned on constitutional grounds.
A few years later, Kerns was party to a voter integrity suit against the city of Philadelphia. Kerns got involved with a group calling itself the "American Civil Rights Union," that filed a 2015 action asserting that local officials had improperly included a string of convicted felons on the city's voter rolls.
"Most Pennsylvanians would be shocked to learn that ineligible, incarcerated felons remain on the voter rolls in the commonwealth," Kerns said.
But a 1 ½ year-long legal battle arguing for the removal of those voters went nowhere, principally because Pennsylvania courts had ruled in 2001 that incarcerated felons could regain the right to vote after their release from custody. A judge in the case threatened to sanction the group for misrepresenting state law.
Although Kerns has long called for greater election security, she has also acknowledged these efforts' limitations. In a 2012 fight to win placement for more Republican poll watchers, she said that campaign observers were unlikely to change the outcome of a high-turnout presidential contest and more important for local races decided by dozens or hundreds of votes.
"Would the placement of Republican poll watchers have made any difference in President Obama's landslide win in Philadelphia? Obviously not," Kerns said. "However, in between presidential years, the city holds three general elections and three primaries. Turnout can be about 20%, and some races are decided by razor-thin margins. A couple of stolen votes, in just a few of the more than 1,600 voting precincts, could change an outcome."
The go-to lawyer for Trump in Pa.
Still, when the Trump campaign needed a lawyer in Southeastern Pennsylvania this year, the choice was clear, according to James Fitzpatrick, state director for Election Day operations.
"I've known her for 10 years and known her election expertise," he said. "She's one of the best, if not the best, election lawyers in Philly. She's a straight shooter, extremely good lawyer, and knows the system better than anyone."
Federal Election Commission records show the Trump campaign cut Kerns a check for $15,000 in October to handle "legal consulting." As the presidential election loomed, the attorney appeared in court that month in a suit that aimed to bar the use of unmanned mail ballot drop boxes. The effort garnered a warning from state Attorney General Josh Shapiro, who said that the complaint included as evidence potentially illegal video recordings of voters depositing ballots at those locations. The case was later thrown out.
As Election Day arrived, Kerns helped filed a handful of suits on the Trump campaign's behalf, some focused on individual electioneering violations that were resolved the same day. More sweeping claims — that GOP observers had been ejected from 30 polling places or systematically kept too far away from ballot counting to meaningfully observe the process — were withdrawn and later refiled in higher courts.
Many of these allegations stand at the center of the lawsuit filed Monday in Harrisburg by Kerns and Pittsburgh lawyers Ron Hicks and Carolyn McGee. The suit revives and synthesizes these and other claims made by the GOP. In essence, the suit urges the rejection of blocks of votes over allegations of general mismanagement, isolated technical issues or because observers were too far away from mail ballot counting areas.
"Voters in Pennsylvania were held to different standards simply based on how they chose to cast their ballot, and we believe this two-tiered election system resulted in potentially fraudulent votes being counted without proper verification or oversight," said Matt Morgan, Trump 2020 campaign general counsel.
But Joshua A. Douglas, a law professor at the University of Kentucky J. David Rosenberg College of Law, said the suit had little merit on its face. He singled out the fact that the legal filing failed to include as evidence a single example of ballots deliberately cast illegally in places like Philadelphia.
"They've been claiming massive voter fraud for years, and they haven't come up with anything. It's not like we're not trying to find it," he said of the suit. "When you don't have the facts, you don't have the law and you don't have the remedy, you don't have a case."
Douglas said these and other efforts to get large numbers of votes thrown out had virtually no chance of erasing Biden's current lead over Trump, if only for asking courts to take an unlikely and unprecedented step in invalidating hundreds of thousands of votes. However, Morgan told the Inquirer that one goal was to at least bring the margin of victory for Biden — who leads by about 50,000 votes at present — down to 0.5% in order to trigger an automatic recount under state law.
"We believe that a meaningful review of ballots would discern that there were ballots that were illegally cast," Morgan said while offering no supporting evidence.
The largest swing from a recount in history occurred in Florida during the 2000 presidential election, involving about 1,300 contested votes.
Douglas speculated that the filing of numerous lawsuits was the end in and of itself: garnering headlines about the filing of suits over alleged voter fraud even if the actions were later dismissed.
"It's quite interesting that the Trump campaign hasn't been able to find any well-known Republican lawyers to take their case … I think if there was a serious legal argument here, you'd see lawyers who had been involved on the Republican side nationally," he said. "It's an attempt to make people disbelieve the results and undermine confidence in the election."
Separately, Kerns joined other GOP lawyers across the state Tuesday in seeking to have some 8,300 mail ballots cast in Philadelphia invalidated — sometimes over technical errors, such as instances in which voters signed their ballots but did not print their names.
Fitzpatrick said he expected nothing less from Kerns than to fight out every legal avenue.
"She's a zealous advocate for her client, which now is the Trump campaign," he said. "Whatever her clients want her to engage in, as an election law attorney, she will engage in."
Canuso, the former Philly GOP chair, was doubtful that any of the legal gambits would actually pay off.
"I think they're grasping at straws," Canuso said. "Unfortunately, I don't think there's enough to overturn the election."
A correction to this article was made on Nov. 13 to fix an inaccurate description of the Commonwealth Foundation.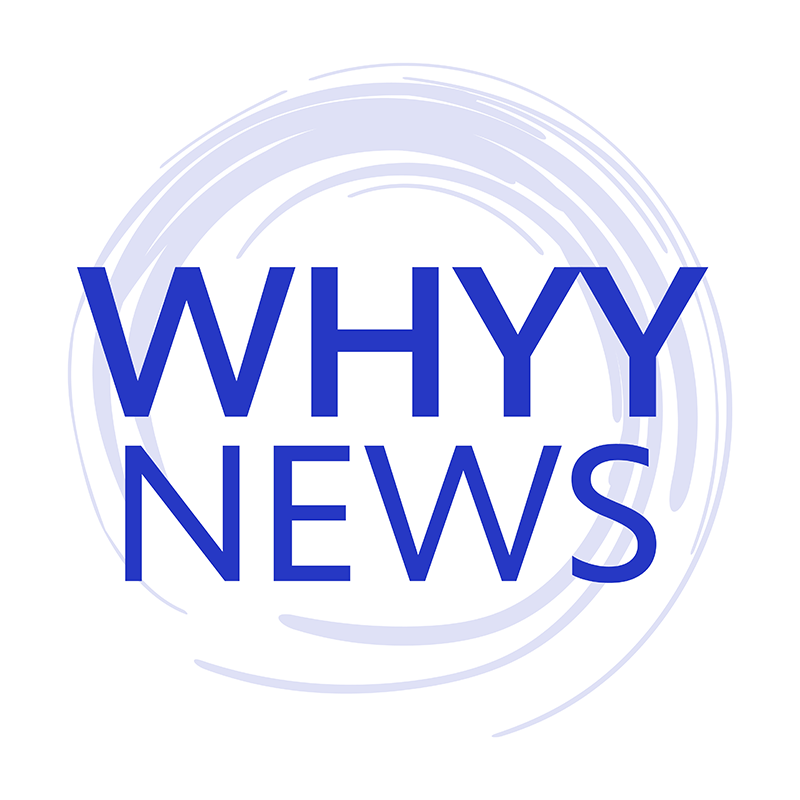 Get daily updates from WHYY News!
WHYY is your source for fact-based, in-depth journalism and information. As a nonprofit organization, we rely on financial support from readers like you. Please give today.