Latino film fest, N.J. faire, Fords on display, a Spring Thing, and more in this week's 'Things to Do'
Listen
4:38
Memorial Day Weekend marks the official end of COVID-19 restrictions in Pennsylvania, following Delaware and New Jersey, who have already announced the easing of most coronavirus protocols. Philadelphia has slated June 11 as the day for a full reopening in the city. In the most encouraging sign of the city and region's recovery, Jay-Z announced Wednesday that Made in America, Philadelphia's two-day music festival now in its 10th year, will return to the Parkway on Labor Day Weekend, Sept. 4 and 5. No lineup has yet been announced but tickets are on sale now.
Latino and Latinx filmmakers converge online for a film festival that details the Hispanic experience locally, nationally, and internationally. Shorts, features, and documentaries round out a slate of over 200 movies. Workshops, panels, and events are included as well, and there are ticket tiers based on seeing a single film, a group of films, or attending for the full week.
The Philadelphia Folksong Society is the group behind Philadelphia's annual Folk Festival, which has been going on since 1961. This year's festival has announced August dates, but no acts so far. Spring Thing will be virtual. Join the party on Zoom, which will include performances, workshops and archived shows from previous festivals.
What: Virtual music festival
Where: Via Zoom link
When: Saturday, May 29, 10 a.m. – Sunday, May 30, 7 p.m.
How much: Free
Lords and ladies, maidens and lads, the Renaissance faire is nigh. After attending a few similarly themed events, four local lads from the hamlet of South Jersey decided to start one themselves and are now in their 11th year. Bordentown, N.J. transforms into Crossford, a fictional town where festival attendees will encounter actors dressed in their Renaissance-era best, peddlers displaying their wares, food purveyors serving up turkey legs, and local ales, and entertainment. Dogs can attend too, on their own ticket, but they must be well-behaved.
What: In-person festival
When: Saturday, May 29 – Sunday, June 30, Saturday, June 5- Sunday, June 6, 10 a.m. – 6 p.m.
How Much: $10 – $80
The race is on at Winterthur Museum, Garden, and Library, which transforms into the site of a steeplechase this weekend. The four horse races and a large and small pony race will compete for $40K in total purses. Tickets are for tailgates and tent spaces only — there are no general admission sales this year, due to COVID. And note, there is no food or drink being sold on-site, attendees must bring their own.
What: Horse race
Where: Winterthur Museum, Garden and Library, 5105 Kennett Pike, Winterthur, Del.
When: Sunday, May 30, 10:30 a.m. – 4 p.m.
How much: $450 – $900 (tailgate and tent admission is for four people, up to four additional spots are sold at $60 each) Tickets must be purchased in-person, in advance.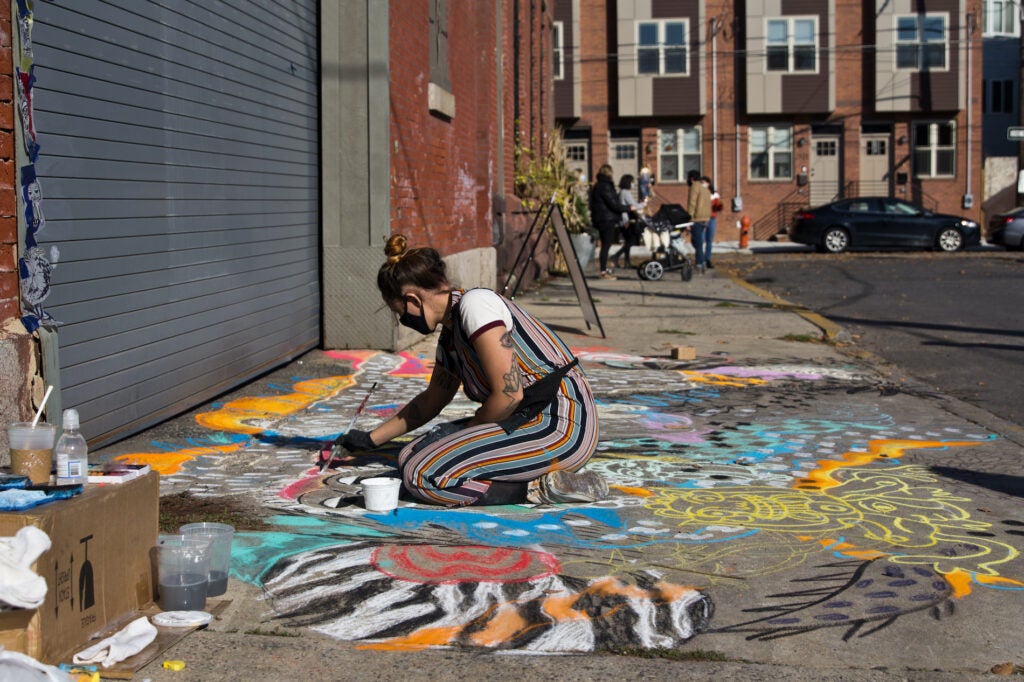 One of Philly's most vibrant and diverse neighborhoods, Northern Liberties, is experiencing a comeback, though it never really went anywhere. This week, a self-guided mural hunt showcases the area's varied street art. Participants can enter weekly drawings while vying for the grand prize — a night out for four at North Bowl. You must download the Let's Roam app, then find Northern Liberties in the regional map to participate in the scavenger hunt.
What: Self-guided art crawl and scavenger hunt
Where: In and around Northern Liberties
When: Friday, May 28 – Monday, July 5
How Much: Free
Though the Bearded Ladies are continuously celebrating and affirming the LGBTQ+ community, they're hosting a special event this holiday weekend on the eve of Pride Month in June. In conjunction with the Asian Arts Initiative, a free rollerblade and skateboard party is happening on Saturday. Skaters can sign up for skate time on a first-come, first-served basis and there will be live performances from acts including Sam Rise, Icon Ebony Fierce, and more.
What: Rollerblade and skateboard party
Where: East Poplar Recreation Center, Skate Park section, 800 N. 8th St.
When: Saturday, May 29, 2 p.m.
How Much: Free
Lights, hammocks, action: Spruce Street's Harbor Park opened for the season on Wednesday. Food, craft beers, and a waterfront view sound even more appealing now that COVID is starting to wane in the region. This Memorial Day Weekend, a Maker's Market of local vendors will be on site from 11 a.m. – 4 p.m.
What: Waterfront park
When: Opened on Wednesday, May 26, goes through the summer months
How Much: Pay as you go
Philly kids riding bikes of the non-motorized kind is a summer staple.  At Philly Pump Track, they can ride for free in a safe environment on two circular dirt tracks. The idea is to help kids learn basic biking skills with a few more advanced moves factored in. The Fairmount Park site, which opened this month for the summer season, is staffed entirely by volunteers, so hours vary.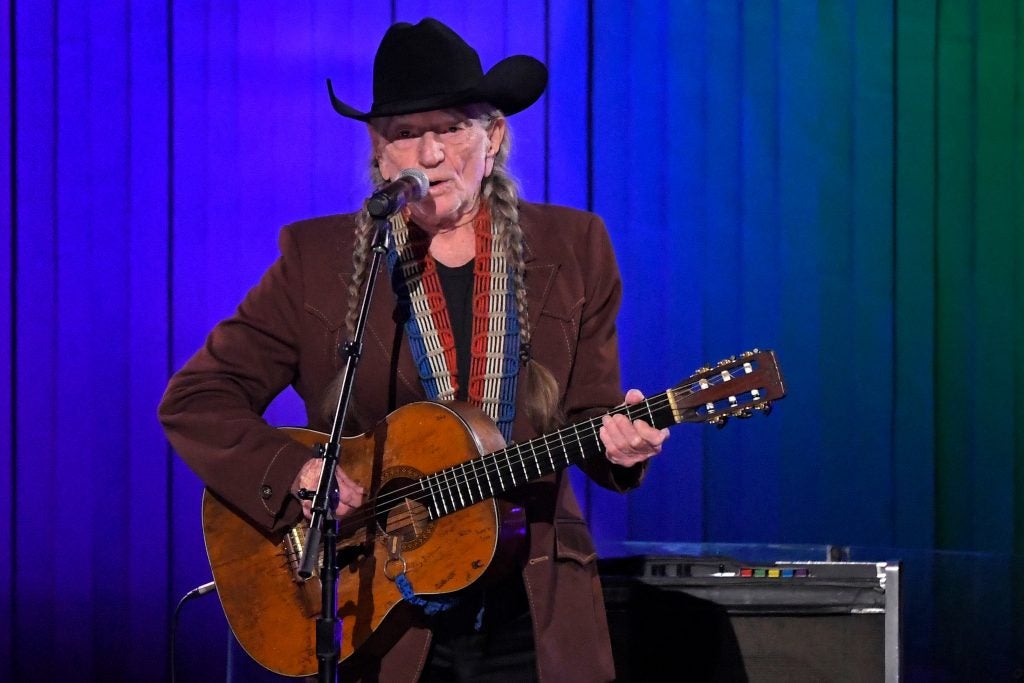 Outlaw country music icon Willie Nelson, still touring at 88, is proof that age ain't nothing but a number. The peerless octogenarian started the Outlaw Music Festival back in 2016 in Scranton, Pa. Five years later, it, and he, are still going strong. The festival heads back to Pennsylvania in September, one of the welcome recent announcements of live music performances post-COVID. Nelson will be accompanied by his family of musical collaborators, as well as Margo Price, Sturgill Simpson, and Gov't Mule.
One of the city's most popular events and the longest-running horticultural event in the nation, the Philadelphia Flower Show heads outdoors for the first time since its start in 1829. This year's theme "HABITAT: Nature's Masterpiece" will focus on what the organizers, the Philadelphia Horticultural Society, is calling a more "gardener-centric experience." This should be well-received by everyone inspired by the pandemic to take up gardening for the first time — or to take it even more seriously. Tickets are timed and although it's outdoors, a sellout is possible, so our recommendation is to plan ahead.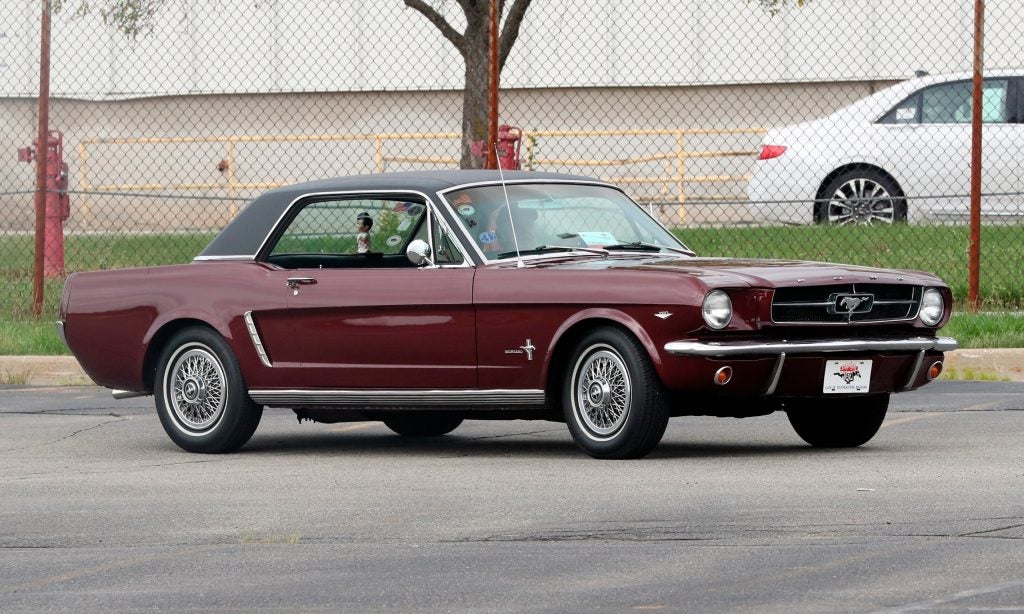 The Valley Forge Mustang club hosts its 40th annual Mustang and Car Show where enthusiasts of the American vehicles come together to show them off and compete for bragging rights and awards. Categories include one for all six generations of Mustangs, Ford-powered cars, and a kid's choice award. Online registration has ended, but car-owners can still register on-site the day of the show.
Keep checking with "Things To Do" as we continue to provide our picks for entertainment during the industry's COVID-19 recovery. Please consult our coronavirus updates to keep up with the latest information regionally.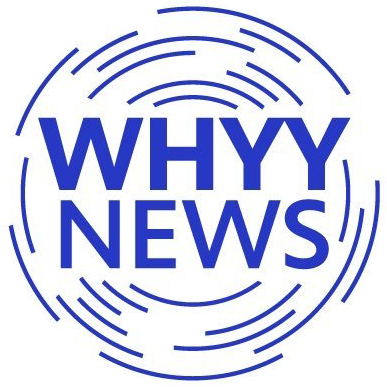 Get daily updates from WHYY News!