Krasner finds 'horrendous abuses of power' among cops, prosecutors in special report
In a scathing report, Philly DA Larry Krasner accused Philadelphia law enforcement officials of winning convictions in decades-old cases through unjust means.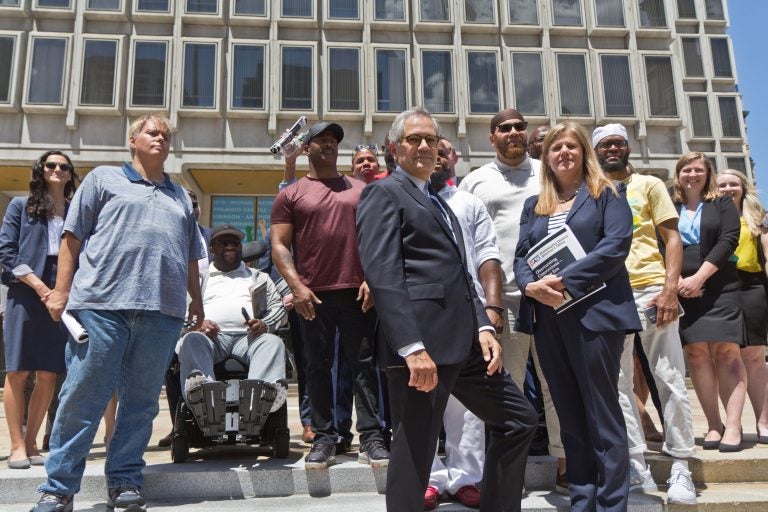 Updated: 4:45 p.m.
—
In a scathing report released Tuesday, Philadelphia District Attorney Larry Krasner accused Philadelphia law enforcement officials of winning convictions in decades-old cases through unjust means. The report details evidence of police coercing confessions through abuse, fabricating confessions, planting evidence, and lying in court. It also says past city prosecutors covered for those abuses and sought excessively harsh penalties.
These accusations, and many others, come from Krasner's Conviction Integrity Unit, a previously defunct DA project that he re-launched after taking office in 2018 — part of a national trend toward reexamining old police work and prosecution.
Since then, the unit has overturned 20 convictions due to official misconduct. Nineteen were for murder, one was for rape, and all but two of the exonerees were Black men.
What the unit saw, Krasner wrote in his intro to the report, "has taken our breath away."
"Combined, these men spent 384 years wrongfully imprisoned," he wrote. "In 20 cases, prosecutors withheld evidence they were ethically and constitutionally required to disclose. In fifteen cases, police committed egregious misconduct."
The report notes, the CIU receives an "enormous" number of case submissions for review, and prioritizes them based on the sentence the person has received, and the severity of the alleged police misconduct involved.
It specifically focuses on the exonerations of five men: Andrew Swainson, who was convicted of first-degree murder sentenced to life without parole in connection with a 1988 "robbery-gone-wrong" at a drug house; Chester Hollman III, who was sentenced to life without parole for second-degree murder in a 1991 shooting; Walter Ogrod, who got a first-degree murder conviction and death sentence for the 1988 killing of a four-year-old; and Theophalis Wilson and Christopher Williams, both convicted of murdering three men in 1989 and sentenced to life without parole and death, respectively.
In these cases, the CIU found that prosecutors had trumped up "weak testimony" and misrepresented or suppressed evidence. In Ogrod's case, the report says police had coerced a confession that didn't align with evidence.
The CIU also listed a number of examples of convictions that it believes resulted in sentences that were too harsh.
For instance, in the case of Eric Riddick, sentenced to life in prison after being convicted in a 1991 murder, testifiers said he fired a rifle that was found at the scene of the crime — but the CIU found the rifle had actually been fully loaded, was prone to jamming, and didn't match the bullets taken from the victim's body. The CIU agreed Riddick was at the scene of the crime, but argued he hadn't been the murderer and should have only been sentenced to 10 to 20 years. At a new trial, he pleaded no-contest to third-degree murder and was released.
"I thank the office for the report. I thank you for your sincerity, I thank you for your courage, and in today's time, to take a stand, to honor your oath and go against the status quo of old, to lock 'em up and throw away the key no matter what," said Terrance Lewis, who was released in 2019 after spending 21 years in prison after he was wrongfully convicted of murder.
Lewis spoke at a press conference Tuesday afternoon about the report, and commended Krasner's office for moving away from the law-and-order approach to criminal justice, which was tainted by racism and classism.
"If they from a projects neighborhood, then they must have did it. If they had dark complexion then it's obvious they did it, and this is not the ideology … of this wonderful staff," he said.
Throughout his tenure as DA, Krasner has clashed strongly and often with the Philadelphia Police Department, and many of the changes his office made in the name of cutting down on police and prosecutor "misconduct" have already drawn strong reactions from the PPD and the Fraternal Order of Police.
For instance, Krasner adopted a policy of checking the misconduct history of law enforcement personnel who might be called to testify. If they find misconduct that might be exculpatory in the case or otherwise affect it, city prosecutors turn that information over to the defense.
In that case, the FOP sued, arguing that the policy violated its officers' rights to privacy and reputation. That lawsuit was dismissed and an appeal is still pending, but Krasner's office says it is still "embroiled in a constant battle with the police department over its requests for … information."
"Rather than complying with the Office's procedures and regulations set up to ensure prosecutors fulfill their constitutional obligations," Krasner's office wrote, "the police department has maintained that it is able to unilaterally determine what must be disclosed and the procedure for how to disclose information."
It's not completely clear what impact this policy has had on prosecutions. After it was enacted in 2018, the DA's office says it found that 8% of the total arrests made between then and June 2021 involved officers with documented misconduct. The DA's office declined to bring charges in 447 of the 9,566 cases that resulted.
"Although it is difficult to ascertain exactly what role the policy played in case dispositions, cases involving one or more officers in the database were more likely to be dismissed or withdrawn," the office wrote in its report.
It's just one of many clashes Krasner has had with PPD.
The report also calls out two officers by name as exhibiting egregious misconduct. Detective James Pitts is now off street duty and subject to an internal investigation for allegedly eliciting false confessions by, among other things, physically assaulting people. Detective Philip Nordo has been arrested and criminally charged for allegedly sexually assaulting and coercing people involved in cases throughout his career.
Asked for comment, Police Commissioner Danielle Outlaw said through a spokesperson that PPD hadn't yet received a copy of Krasner's report — though WHYY News offered to send one — and couldn't say anything about its contents.
She added, PPD "is a learning organization, and as such, we are committed to creating, acquiring, and modifying behaviors to reflect best practices. To that end, the PPD encourages open lines of communication and collaboration with other agencies to ensure that we're able to quickly address concerns and make appropriate changes or improvements where necessary."
WHYY's Tom MacDonald contributed reporting.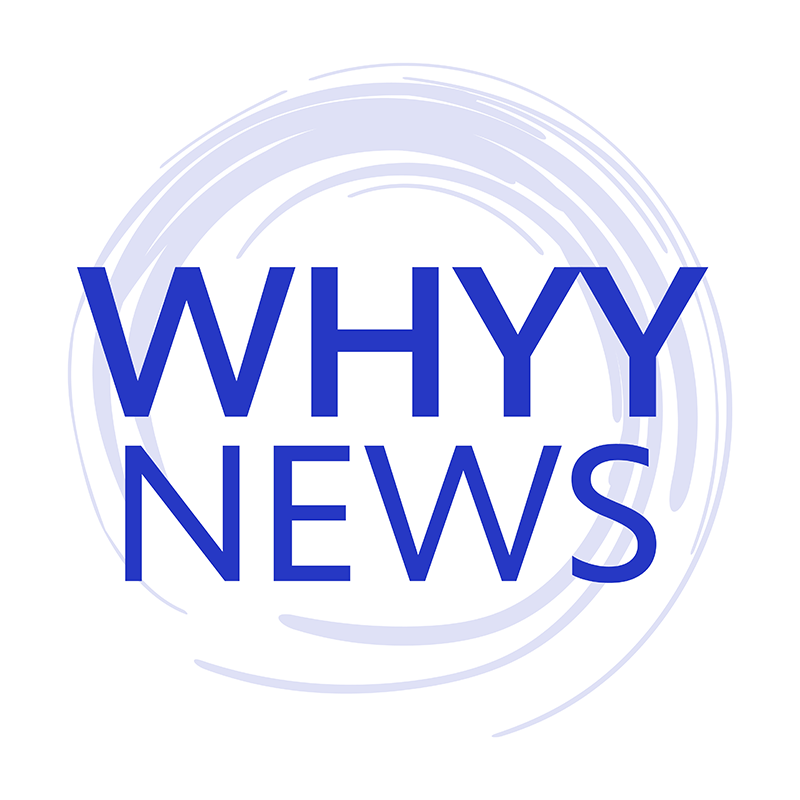 Get daily updates from WHYY News!
WHYY is your source for fact-based, in-depth journalism and information. As a nonprofit organization, we rely on financial support from readers like you. Please give today.