Kimmel Cultural Campus, Philadelphia Orchestra bridge cultures with Taller Puertorriqueño
Kimmel Cultural Campus and the Philadelphia Orchestra are asking audiences to bring donations to support Taller Puertorriqueño's annual gift drive.
The Kimmel Cultural Campus and the Philadelphia Orchestra are partnering with Taller Puertorriqueño for the 2021-2022 season.
The organizations say they want to join forces with Taller, a nonprofit, because it shares similar values toward educating young people through the arts and cultural heritage.
Taller, Pennsylvania's largest Puerto Rican and Latino art organization, is a pillar in Philadelphia's Puerto Rican community and for those in the diaspora. Since 1974, Taller has been highlighting and preserving Puerto Rican and Latino culture through multiple forms of art.
In a news release Thursday, Kimmel Cultural Campus said that as part of the partnership, it will put Taller student artwork on display at the Academy of Music. It will also host master classes, cast appearances from current productions, and field trips for Taller students.
The two organizations also announced they will support Taller with a donation of $10,000, and tickets to Cultural Campus events for Taller staff, artists, students, and partners.
"Today, this partnership, and hopefully, others inspired by it, are more important than ever. It celebrates our humanities, it celebrates cooperation and understanding, and it celebrates our community's strengths while introducing those not familiar to Taller's work," Carmen Febo San Miguel, executive director of Taller Puertorriqueño, said in a statement.
She recently announced her retirement from Taller, and is to be officially succeeded by fashion designer Nasheli Juliana Ortiz-González in late December, just weeks into the partnership.
The first joint event launched on Dec. 1,  as part of Taller's annual El Dia de los Reyes, or Three Kings celebration, on January 6. The celebration marks the close of the Latin American Christmas season, when the Biblical three kings parade into town bearing gifts to children.
This year, Kimmel venues will serve as a donation site for gifts. Kimmel Cultural Campus and the Philadelphia Orchestra are encouraging audiences that attend their holiday performances to bring gift donations to support Taller's event.
All donations will be distributed to local children, ages infant through 18, along with live music and a parade, at Taller. Labeled donation boxes will be at the Kimmel Center, the Academy of Music, and the Merriam Theater now through Jan. 4.
Donations being sought for Taller Puertorriqueño's holiday drive are:
Science games (including STEM toys)
Sensory-specific games
Sports items (excluding balls)
Art materials
Educational and fun baby toys
Musical toys
Gift cards (including Apple Music, Target, GameStop)
Headsets and earbuds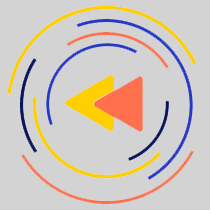 Saturdays just got more interesting.
WHYY is your source for fact-based, in-depth journalism and information. As a nonprofit organization, we rely on financial support from readers like you. Please give today.