Kimmel Center invites new friends to its reopening party
After 18 months of being closed to audiences, the Kimmel Center invites arts groups from across Philadelphia to its free Arts Launch festival.
Listen
1:26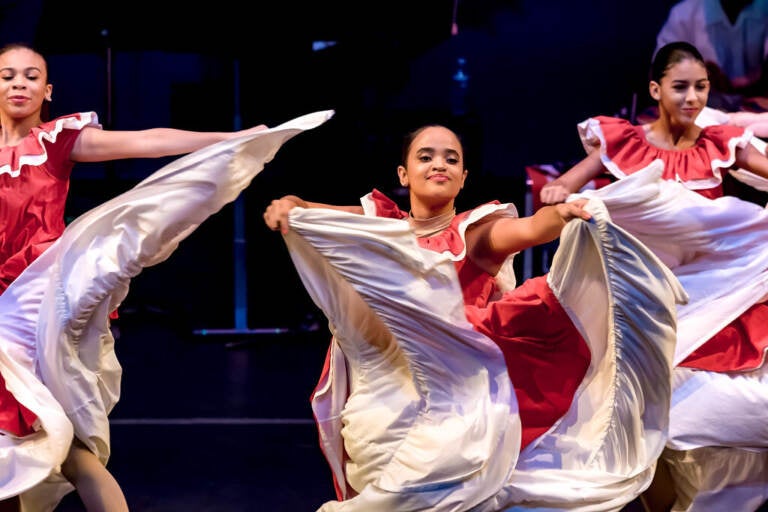 The Kimmel Center is welcoming back audiences, after 18 months of a pandemic shutdown, with Arts Launch 2021, a free public festival of performance art on Saturday.
Both the center's Perelman Theater and Verizon Hall will be used for a daylong program of brief performances by 21 ensembles from across the city between 11 a.m. and 4 p.m. More than 50 organizations will have tables in the center's indoor plaza.
The roster of performance groups includes the Kimmel's tenant organizations (such as the Philadelphia Orchestra, the Philadelphia Ballet, and Opera Philadelphia), as well as those that have appeared at the Kimmel frequently over the years (like BalletX, the Commonwealth Youthchoirs, and Musicopia).
In addition, the center reached outside its usual lineup of partners to include organizations that have never appeared on its stages.
"One of the beauties of Saturday is that you will see many familiar names and many new names," said Matías Tarnopolsky, president and CEO of the Philadelphia Orchestra, who has been identified as the future head of the Kimmel Center. "That makes it extra special."
One of the organizations new to the Kimmel is the Esperanza Academy Dance Ensemble, a Latino performance troupe from the charter school in North Philadelphia.
Its director, Tania Ramos Otón, is making the most of the ensemble's 15 minutes onstage at the Perelman Theater, performing excerpts from four choreographed dances.
"We are going to do a Puerto Rican medley," said Ramos Otón.
The Esperanza ensemble is made up of a constantly rotating troupe of high school students that Ramos Otón choreographs with a mixture of modern and traditional Latino folk dance: Think full, twirling skirts matched with expressive lunges and leaps.
Before the pandemic, the group performed publicly fairly regularly, including for the annual Puerto Rican Day Parade. Upon graduation, some of its dancers have gone on to study dance in college and become professional dancers.
The ensemble has never performed onstage at the Kimmel Center, and never in the company of such revered dance companies as PHILADANCO, BalletX, and the Philadelphia Ballet.
Ramos Otón said she is "extremely honored and blessed" to be among them.
"As an educator, you want to be able to have your students be able to see themselves as these artists eventually, so that they can follow that passion," said Ramos Otón. "The kids are even more excited. They were like, 'Oh! These are some really important people!' And I said, 'You guys are important too!'"
Arts Launch 2021 is essentially a party marking the momentous occasion of performers and audiences coming together again. The free event requires neither ticket nor registration, but all attendees must wear masks and show proof of vaccination before entry. Proof of a negative COVID test is not sufficient.
​​"The health and safety of our community of Philadelphia — the performers on our stages, our guests, technical crews, volunteers, and staff —  is our top priority," said Ed Cambron, executive vice president and chief operating officer of the Kimmel Cultural Campus. "A recent survey indicates 99% of our audience members are fully vaccinated."
The Kimmel Center was forced to cancel over 1,100 events because of the pandemic. Only now, with a fall performance schedule, is it coming back to life for audiences. Tarnopolsky called the launch event a "gift to Philadelphia."
"For anyone involved in the performing arts, for any performer, that connection with a live audience is like oxygen," he said. "For us to have this opportunity to reimagine the power of the arts at this moment, to be reconnected with audiences, is simply momentous."
Another group new to the Kimmel Center is Opera On Tap, an ensemble of professional singers who perform opera concerts in unlikely places, usually in bars. Opera On Tap is a national organization; the Philadelphia chapter was started around 2014.
Even though health officials had identified both singing and drinking in bars as hazardous for contagion, Opera On Tap has grown during the pandemic. Its online and outdoor concerts have attracted wide internet audiences, and its membership has expanded significantly.
"A lot of people moved to Philadelphia during the pandemic," said Audra Casebier, the Philly chapter's "co-diva" (a fancier name for co-director), citing an influx of singers from Chicago and Boston. "Most of our current and active roster is composed of folks I have never physically met yet."
At the Kimmel Center, Opera on Tap will perform an "opera flight." Like a beer flight, it will be small tastings from three operas, performed by three soloists with piano: Mozart's "Queen of the Night" aria, "Sein wir wieder gut, so ist es denn aus" from Strauss' "Ariadne on Naxos," and "La fleur que tu m'avais jettée" from "Carmen."
"All of us are completely aware that every artist, regardless of medium, has really struggled in the last year and a half," said Casebier. "The fact that we've been able to continue throughout the pandemic, bringing an art form to anyone who needs it, and to provide performance opportunities for local artists, it feels … I don't know what the word is, other than profound."
"It's a huge honor to be a part of this larger moment for the greater Philadelphia arts community," she said.
Arts Launch 2021 will also feature activities like workshops in poetry and ballroom dancing, and the interactive exhibition "Seat at the Table," by Vision Forward, tying women's suffrage with contemporary social issues.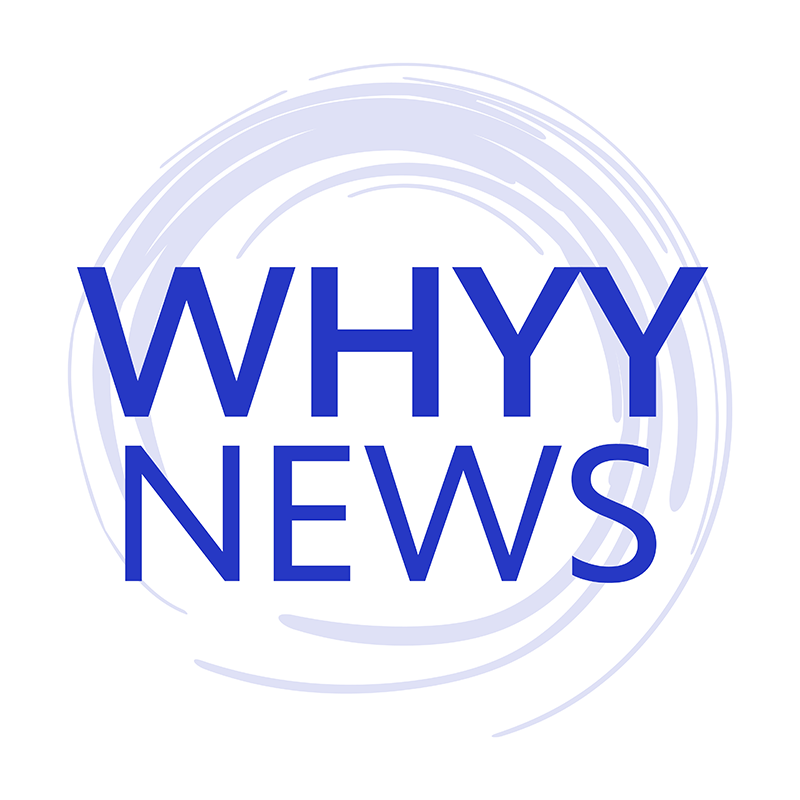 Get daily updates from WHYY News!
WHYY is your source for fact-based, in-depth journalism and information. As a nonprofit organization, we rely on financial support from readers like you. Please give today.