Will the government have a better shot at convicting Johnson at a second trial?
Philly trial attorneys weigh in on who gets the advantage in a retrial – prosecution or defense?
The government didn't hesitate.
Shortly after a federal judge declared a mistrial in the bribery trial of Philadelphia City Councilmember Kenyatta Johnson, the local U.S. Attorney's Office announced it was "fully committed" to retrying the Democrat and his three co-defendants.
The news didn't surprise veteran defense attorney Henry Hockeimer, who represented a potential witness in the high-profile case.
"It's pretty typical and it's pretty standard. I mean, the government wouldn't have brought a case unless it was confident that it could convict beyond a reasonable doubt," said Hockeimer, who has also been a prosecutor.
And yet it's difficult to say whether prosecutors will be better positioned to secure a conviction the second time around. A retrial gives them an opportunity to evaluate their case and address perceived pitfalls. But defense attorneys will be able to do the same — with the benefit of knowing how the government approached the first trial.
What's more, every jury is different.
"We had cases as a prosecutor where we had one case where it was a mistrial. They were out for a long time and they hung. And then we tried it again and the next jury was out for like an hour and convicted," said Hockeimer.
U.S. District Judge Gerald A. McHugh did not poll the jury on Tuesday, so it's unclear why the panel was unable to reach a unanimous verdict after deliberating for roughly 25 hours.
The case hinged on a 16-month consulting contract between Johnson's wife and co-defendant Dawn Chavous and Universal Companies, a nonprofit then led by Abdur Rahim Islam and Shahied Dawan, who also faced bribery charges.
The government argued the contract was a sham — a cover for Universal to funnel nearly $67,000 in bribe money to Johnson, who in return allegedly used his Council seat to help the organization maintain control of valuable real estate.
At trial, prosecutors said Chavous did too little work for Universal — by their estimate no more than 40 hours — to prove otherwise.
The defense pushed back, saying Chavous' contract was legitimate and that Universal had no need to bribe Johnson, in part because they had a history of "mutual support" dating back to his days as a state representative.
The competing narratives will likely be revisited during the second trial. But defense attorney Lloyd Long said the government will have the upperhand.
"The defense has some benefit from seeing how all the evidence went in during the first trial, but it's not anywhere close, in my opinion, to the benefit the government has from seeing how their evidence and their presentation of their evidence was received," said Long.
"It gives them a pretty full drawing board that they can work from on the second trial," he said.
To fellow defense attorney William J. Brennan, none of that matters. While prosecuted by "two of the best" attorneys in the office, he said the government's case is "too subjective" and should probably not be retried.
"I would hope that they would take a breath and reevaluate the decision to retry this particular case because, just from the cheap seats, it appears there's just no obvious quid pro quo," said Brennan.
"There's an allegation of some type of quote, unquote 'low-show' job, and that's a very subjective analysis. To jump from that to bribery is Evel Knievel jumping the Grand Canyon," he said.
It could be some time before the second trial.
In the meantime, Johnson will continue serving the constituents of his legislative district, starting with Thursday's session of City Council.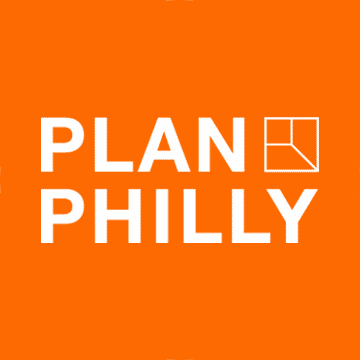 WHYY is your source for fact-based, in-depth journalism and information. As a nonprofit organization, we rely on financial support from readers like you. Please give today.