June 27: PHS layoffs | Armory demo scrutiny | Geppert and 1984 demo blaze | Cedar Park(let) | Restoring Letitia Street House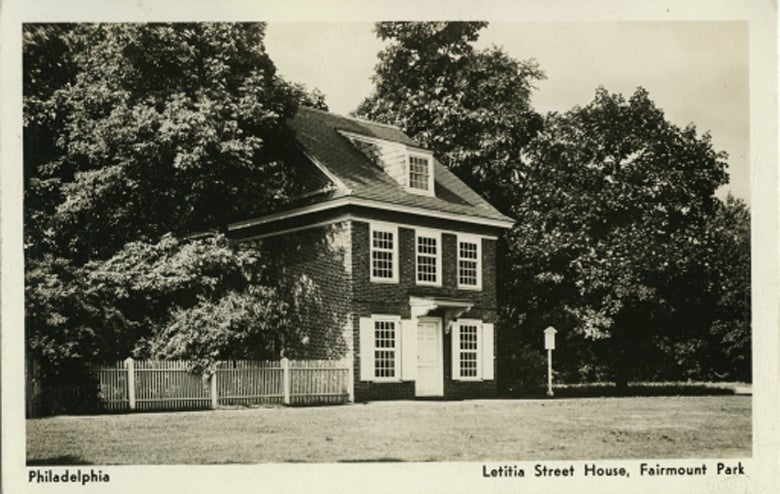 Good morning Streeters and happy Thursday. Your morning buzz:
The Pennsylvania Horticultural Society's struggling financial health and a poorly attended 2013 Flower Show resulted in layoffs for 22 of 133 PHS staffers. The Inquirer reports that in order for PHS to close its deficit, management will see a pay cut and layoffs came to virtually every department and some education programs.
Demolition of the Broad Street Armory will face increased scrutiny, and have to comply with the city's new demolition rules, in the aftermath of the June 5 collapse at 22nd and Market, reports the Inquirer.
In other demolition-related news, City Paper reports that the demolition contractor brought in to work at the collapse site at 22nd and Market was responsible for a demolition-related nine-alarm fire back in 1984. That fire, centered at the Harrison Court building at 10th and Filbert, was started by "improper use of welding equipment" by Geppert Brothers Inc and damaged 18 buildings.
The Cedar Park(let) is open outside the new Little Baby's Ice Cream outpost at 49th and Catharine streets. Naked Philly paid the new parklet a visit.
The Letitia Street House, a relic of Colonial architecture moved from Old City to Fairmount Park, is getting a facelift, City Paper reports. The renovation is being paid for by $600,000 included in last year's capital budget.
The Buzz is Eyes on the Street's morning news digest. Have a tip? Send it along. | Follow us on Twitter @EOTSPhilly | Like us on Facebook | Share your Philly photos in our Flickr Group