July 7: Southwest Philly Rowhouse Fire | Urbanism Politics in Graduate Hospital | Gillen's Pitch to Millennials | Philly's Rising Rents | PUC vs. Uber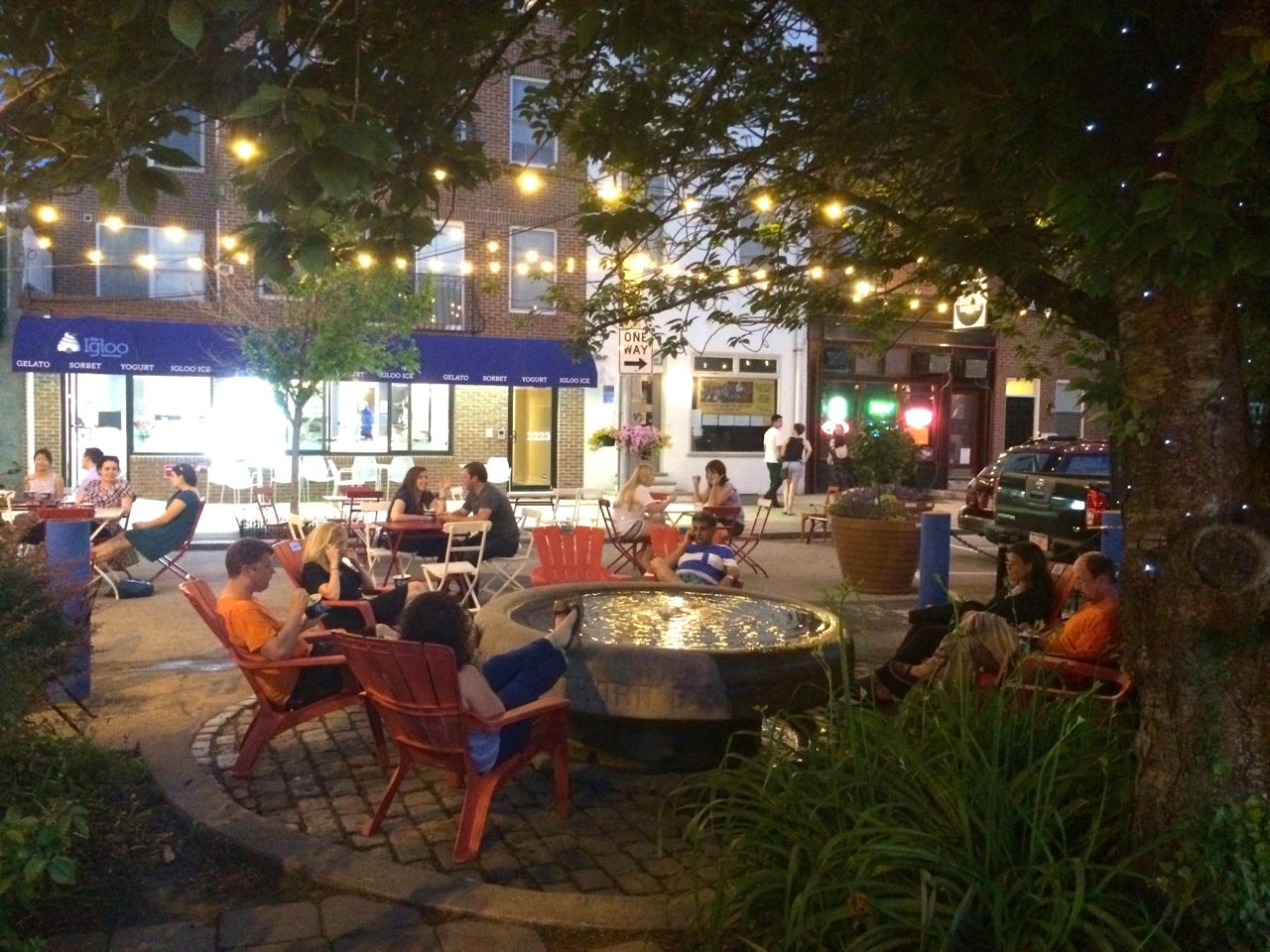 Hello. I'm Jon Geeting – Plan Philly's new engagement editor. We're making some exciting changes around here which we'll have more to say about soon. For now, I'll be bringing you the city news you need to know about today.
Christ International Baptist Church is stepping up to help victims of the rowhouse fire in Southwest Philly that claimed the lives of four children this weekend. They're accepting donations on behalf of the families, and there's a meeting there today at 5pm at 2265 S. 65th Street if you're interested in lending a hand to help the community in the wake of this tragedy. They're coordinating a lot of this through their Facebook.
Millennials are finally turning to electoral politics to get the walkable urbanism they want, says Inga Saffron, in a column on a ward challenge in Graduate Hospital this year "precipitated by several zoning cases that highlighted the city's widening generational divide on urbanist issues such as density, parking, bike lanes, and outdoor dining." Full disclosure: I ran for one of these Democratic committeeperson seats in Bella Vista, and won – not as part of any slate, but for similar reasons. The column gets at an increasingly contentious divide in city politics – what one opponent of the Millennial slate calls "the macro view," (one might call it "planning") which evaluates individual projects on the basis of whether they support a broader vision of a walkable mixed-use neighborhood, versus a project-level or block-level view that elevates "micro issues" like free and plentiful curb parking above all else. This particular challenge was unsuccessful, but the episode is significant because it shows Millennials finally have a correct grasp on where the real levers of power are, and it augers more challenges for 2018.
Terry Gillen makes the case to Dave Davies that her Mayoral campaign will attract "new, independent-minded people who have moved into the city in recent years. It'll be interesting to see how well Gillen – a veteran of the Rendell and Nutter administrations – can successfully rebrand herself as a next generation voice in city politics.
The Philadelphia apartment market saw 2.5% rent growth during the second quarter, in the middle of the pack of the 25 largest US metros, reports PBJ's Natalie Kostelni. The State of Center City report from this spring predicted that all the apartments in the pipeline for Greater Center City would probably suffice to meet demand through 2015, pointing to slow (or in some cases negative) rent growth. But while 2.5% is less than half the eye-popping 5.2% inflation that chart-topper San Jose experienced, it still seems awfully high for Philly, and that's also just an average. Prices in close-in neighborhoods like Graduate Hospital are rising a bit faster. Are we sure we're building enough apartments for all these new people?
At the behest of new Pittsburgh Mayor Bill Peduto, State Senator Wayne Fontana (D-Pittsburgh) is preparing a bill that would legalize peer-t0-peer taxi apps Uber X and Lyft in Pennsylvania by creating a new "transportation network" category in the Pennsylvania code, similar to recently-enacted regulations in Colorado and California. The bill would do an end-run around Governor Tom Corbett's Public Utilities Commission appointees, who recently issued a cease-and-desist order to the companies, but it remains to be seen whether the bill would apply to the Philadelphia Parking Authority, our taxi regulator.
Speaking of Pittsburgh, does it seem like their political leadership is doing laps around Philly on livability issues? The Peduto administration will complete a segment of a new protected two-way bike lane downtown before Labor Day, just in time to show off for the Pro-Walk Pro-Bike Pro-Place Conference. Streetsblog also recently looked at Pittsburgh's innovation in "shared spaces" – "a way of designing streets for cars, bikes, and pedestrians without segregating them." Which Philly streets do you think might work well as shared spaces?
Update: this post originally reprinted a mistake from Inga Saffron's column, which originally stated that Terry Gillen participated in the opposition to outdoor tables at Sidecar. We regret the error.
WHYY is your source for fact-based, in-depth journalism and information. As a nonprofit organization, we rely on financial support from readers like you. Please give today.