July 22: No protest permits for Dilworth | Spring Arts District in Callowhill | Girard Avenue Theater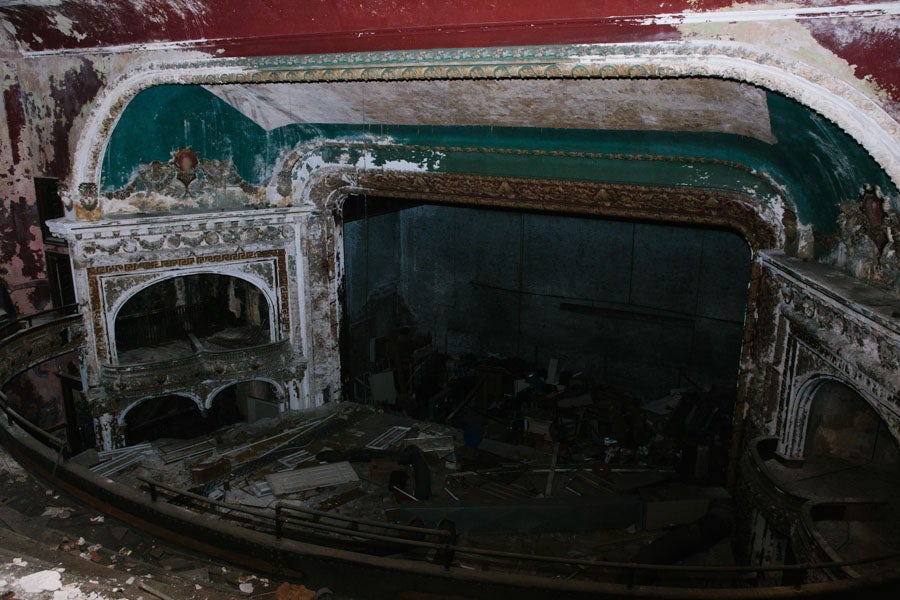 Jake Blumgart profiles Jim Kenney for The American Prospect, with observations on the tensions between some of the expectations Kenney set for modern governance during his campaign, and the reality of Philadelphia's old-school political culture. "But under Kenney, old-school appointees have been instated in many of these positions, disappointing his young urbanist enthusiasts. The transportation office is now helmed by a former revenue commissioner with no background in transportation, while a parade of talented staffers have been exiting the OIT because of what they described as a stultifying new work environment under an old municipal hand."
The city hasn't issued any protest permits for Dilworth Park in the two years since it's been open, and there won't be any protests allowed there during the Democratic National Convention, says Inga Saffron. Center City District, which programs the space, schedules events for Dilworth far in advance, and the schedule for DNC week there is jam-packed with entertainment.
Samantha Melamed checks in on Craig Grossman and Arts + Crafts Holdings' plans for the "Spring Arts District" in Callowhill, noting the unusual role Mural Arts is playing in helping a developer rebrand a neighborhood with their rotating mural collection. Grossman previously worked for Tony Goldman, who is credited with rebranding the 13th Street area as Midtown Village, and Melamed sees similarities in the strategy.
Bob Stewart goes behind the walls of the Fine Fare grocery store at 7th and Girard in Northern Liberties to explore what remains of the old Girard Avenue Theater.
The state Department of Environmental Protection approved a Turnpike widening project for Chester and Montgomery counties, which will reconstruct the road and increase capacity from four to six lanes in a six-mile section in Tredyffrin and Upper Merrion Townships, reports Dave Hess.
The Civic Center's Convention Hall Auditorium played host to one of the most important moments in political convention history, writes Ken Finkel at the Philly History Blog–the 1948 floor fight over the ultimately-successful creation of a Civil Rights plank in the Democratic Party's platform.