Johnson bribery trial: FBI agent details claims of 'low-show' work by lawmaker's spouse
The federal case against Johnson hinges on a claim that bribe money was funneled through his wife, who collected fees from the co-defendants.
FBI Special Agent Richard Haag said Monday that co-defendant Dawn Chavous completed some of the tasks listed in her invoices to Universal Companies, but not all of them.
In May 2013, the first month of her consulting firm's contract, Haag said his investigation showed that Chavous did "little" to no work for Universal, a prominent nonprofit developer and charter school operator co-founded by legendary music producer Kenny Gamble.
The following month, Haag, the case's lead agent, again told jurors that Chavous hadn't done much for the organization. "Her work appeared to primarily consist of reviewing email exchanges," he said.
Haag's testimony came during the sixth day of Philadelphia City Councilmember Kenyatta Johnson's corruption trial, and speaks to the core of the government's case against the three-term Democrat.
Johnson is accused of accepting nearly $67,000 in bribes from Universal as part of a quid pro quo scheme that saw him use his Council seat to help Universal maintain control of valuable real estate in his legislative district.
Prosecutors say Universal used Chavous to conceal the bribes to Johnson, her husband. The government hopes to prove that by showing that Chavous was a "low-show" consultant for the nonprofit.
"There won't be any real substantive evidence of any real substantive work," said Assistant U.S. Attorney Eric Gibson in his opening statement to jurors. 
Defense attorneys say that's simply not true, describing Chavous as a "workaholic" who performed "hours and hours of work" for Universal during the 16 months she was a part-time consultant for the nonprofit between 2013 and 2014.
David Laigaie, who represents co-defendant and former Universal CEO Abdur Rahim Islam, told jurors Chavous' main resonsbility was spreading "the Universal story" to well-heeled institutions and wealthy individuals who supported the charter school movement, but not the nonprofit's network of charter schools.
While testifying for hours on Monday, Haag said his investigation showed that Chavous did some planning work for a 20th anniversary event for Universal in August and September of 2013. He said she also set up a July meeting with her husband and other elected officials regarding the stalled redevelopment of the Royal Theater, one of two projects Johnson allegedly helped Universal with in exchange for the bribes routed through Chavous' firm.
It was during that meeting that Johnson agreed to help Universal secure new zoning for the site on South Street. In October 2014, he introduced legislation that gave the nonprofit the ability to exceed existing height and density regulations. This occurred while Universal was trying to replace the Royal with a mixed-use development with residential and commercial uses.
Universal later sold the historic theater for $3.7 million.
Haag told jurors several other tasks, including an initiative involving William Hite — the superintendent of the School District of Philadelphia — never happened.
Prosecutors spent the majority of Monday reviewing an onslaught of emails, credit card statements, and invoices — seemingly to show jurors that Universal and Johnson were both in bad financial shape when they allegedly hatched the bribery scheme at the heart of the trial.
Assistant U.S. Attorney Mark Dubnoff walked Haag through a 2013 email thread between Islam and former Universal CFO and co-defendant Shahied Dawan, where the men discussed the need to cut all "non-essential expenditures" and "non-essential staff" for at least six months.
"We are out of cash!!!" Dawan wrote to Islam.
Dubnoff also ran through Chavous' bank and credit card statements from that time period, flagging overdraft protection notices and considerable debt. Prosecutors allege the "power couple" used the bribe money to help pay off their mortgage, credit cards, and loans.
Defense attorneys have said Universal didn't need to bribe Johnson because the two had a history of "mutual support." They have also claimed that Chavous and Johnson were not hurting for money, in part because Johnson was making more as a city council member than a state representative.
Haag's testimony continues on Tuesday, when he is expected to be cross-examined.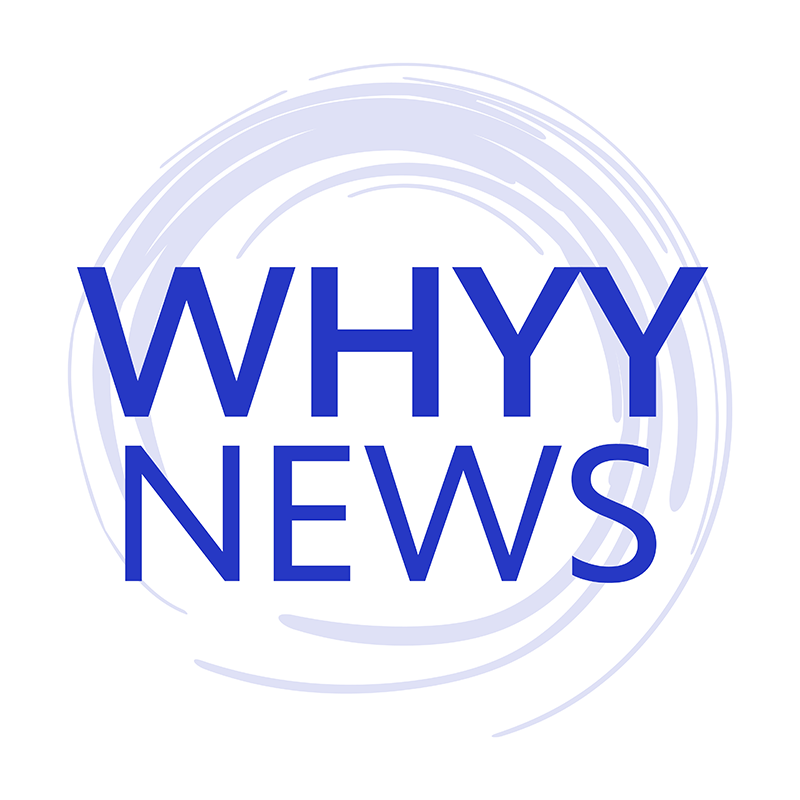 Get daily updates from WHYY News!
WHYY is your source for fact-based, in-depth journalism and information. As a nonprofit organization, we rely on financial support from readers like you. Please give today.