January 6: Lost buildings of 2015 | Informal downzoning near Art Museum | Free-range kids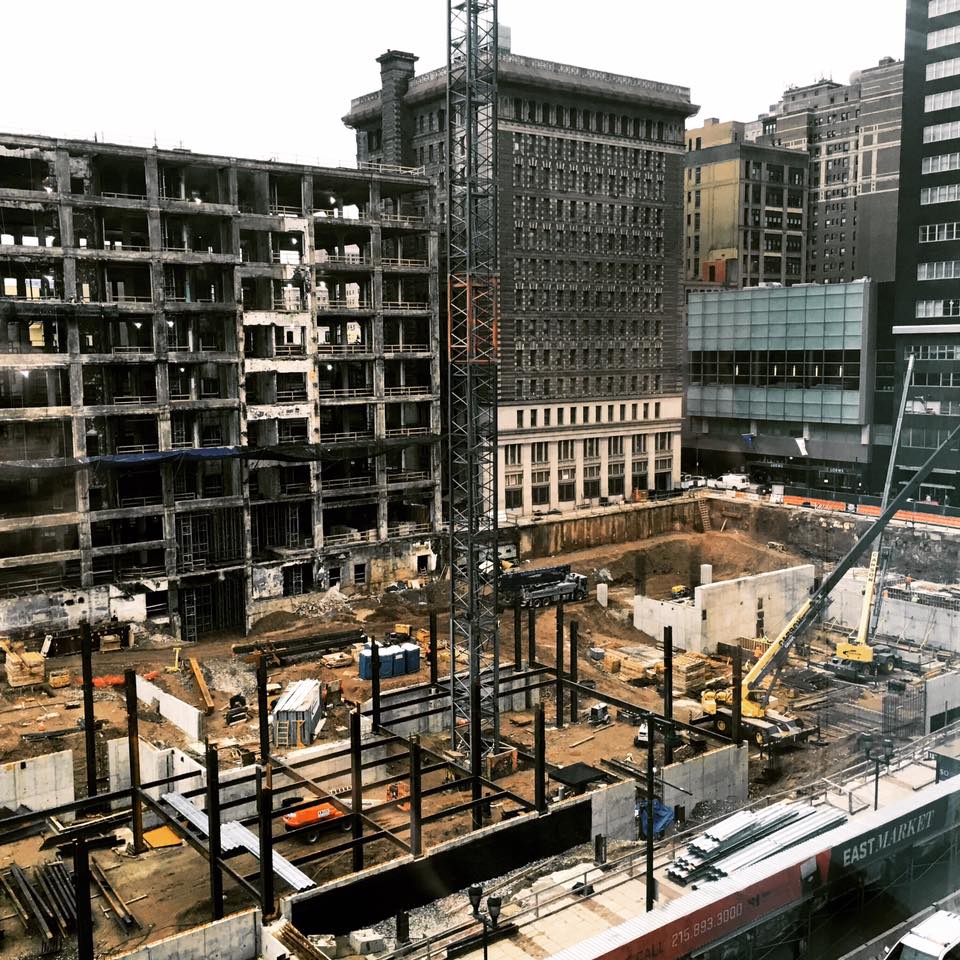 Alan Heavens thinks this is a feel-good story of compromise between a developer and near neighbors, but unless you completely discount the interests of future middle-class homebuyers who might want to move to the neighborhood, it sounds more like a textbook example of wealthy neighborhoods walling themselves off from the poor and middle class. The developer, How Properties of Conshohocken, had zoning approval to build 50-60 apartments on the site of the now-demolished St. Francis Xavier convent near the Art Museum. But after lobbying from near neighbors and the Spring Garden Civic Association, who didn't think the multifamily proposal "fit into their vision of the neighborhood," they're now building just 10 single-family homes priced at around $1.75 million apiece.
Relatedly, Richard Florida looks at a new study by Michael C. Lens and Paavo Monkkonen from UCLA's Luskin School of Public Health that tries to pinpoint precisely how low-density land use restrictions exacerbate segregation. "Density restrictions work to increase segregation, mainly by exacerbating the concentration of affluence. This contradicts the commonly held belief that exclusionary zoning leads to the concentration of the poor. Instead, the authors find that the main effect of density restrictions is to enable the wealthy to wall themselves off from other groups."
Bradley Maule surveys the notable buildings that were lost to the wrecking ball in 2015, including University City High School, the Levy-Leas Mansion, Girard Square, and Philadelphia International Records.
The Pennsylvania Horticultural Society chose urban development pro Matthew Rader as their new President, reports Peter Crimmins. "Despite growing up in a farming town, Rader has little hands-on experience with horticulture. His resume has been focused mostly on community-building and sustainable urban development with a South Philadelphia business district, and nationally with the Urban Land Institute in Washington, DC."
Eleanor Klibanoff at Keystone Crossroads takes a statewide look at the new municipal elected officials sworn in to serve Pennsylvania's cities this week. Fun fact: Pennsylvania has 2,562 municipal governments, and 1,679 planning commissions within the 67 counties.
Angie Schmitt talks to some legal experts about whether Senator Mike Lee's "free range kids" bill will actually dissuade states and localities from going after parents who let their kids walk and bike to school alone.
Baltimore has hit upon a particularly effective strategy for moving lower-income people into housing in richer, higher-opportunity neighborhoods, writes Tanvi Misra. The city's Housing Mobility Program is different from most voucher programs in that it takes a multivariate approach to defining "opportunity neighborhoods," the vouchers can be used in many jurisdictions, and they cover up to 120 percent of fair market rent, which is unusually high for such a program.
A Koch brothers-backed group is pushing back against a proposal to give the Consumer Financial Protection Bureau the authority to regulate car dealership lenders, Politico reports. There's not a particularly great reason why auto lenders were exempted from CFPB oversight in the Dodd-Frank financial regulation bill back in 2009. Their lending practices raised as many eyebrows as other common financial products scrutinized after the financial crisis, but given the privileged status of car ownership in American life, lawmakers were spooked by the prospect of being blamed for higher auto financing costs, and so the dealerships were explicitly exempted.