January 6: Land Bank look forward | Clarke's LOVE Park idea would trigger layers of review | Chestnut Street Transitway legacy | Interstate General Media breakup | Philly from above | 2013's lost buildings | 2014 restaurant forecast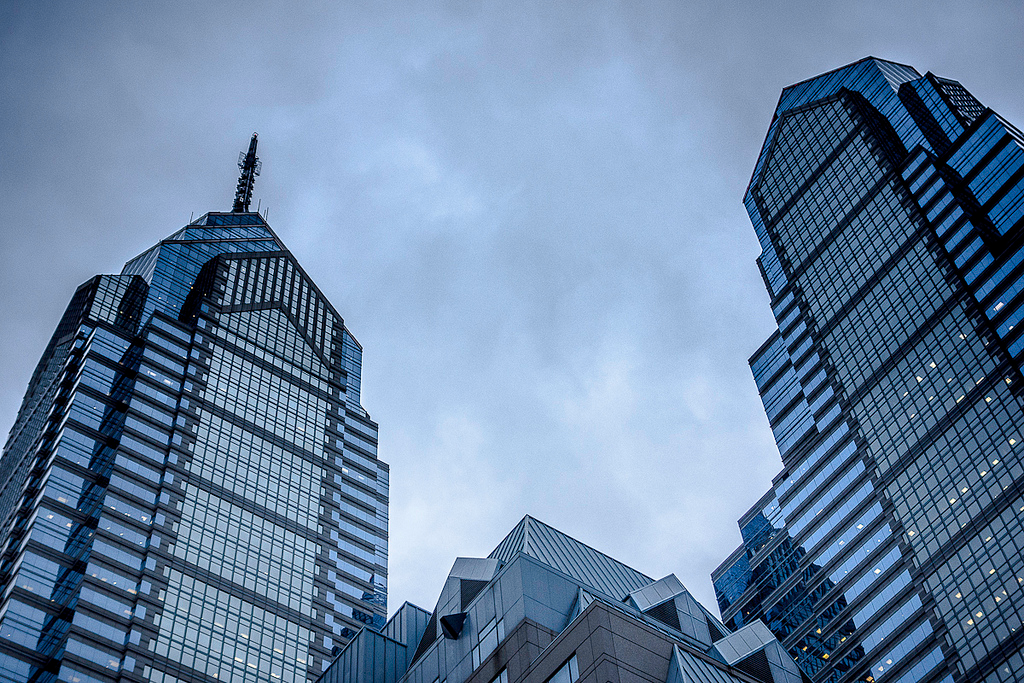 Welcome to 2014, dear readers! We're back at it after an extended holiday break and for this morning's Buzz we dive back in and catch up on some of what we missed. For starters, today is going to be an odd weather day: a melting, misty and rainy morning and then a 40+-degree temperature drop this evening.
Last week the New York Times looked at the incredible potential embedded in Philly's new Land Bank. As the biggest US city to attempt a land bank, experts and other cities will be watching what happens here closely.
Council President Darrell Clarke's conceptual proposal to build seven restaurants in LOVE Park would build on open space and therefore would require review and approval by city, state, and federal government agencies, reports the Daily News. A local ordinance prevents the development of parkland without a parcel of equal or greater value being converted into new park space as an offset, the state Department of Conservation and Natural Resources has already stated its interest in reviewing the plans, and federal grant funding paid for Parkway enhancements in the 1970s which would have to be repaid if the feds determined that LOVE Park's land use had shifted away from parkland. Clarke doesn't see the new uses in LOVE Park as a shift away from parkland but simply adding "activity" on the park. "From our perspective, we're not eliminating the park; we're actually enhancing it," Clarke said.
NewsWorks examined the legacy of the failed Chestnut Street Transitway that endures in Chestnut Street's atypical lane configuration – one lane for cars, one for bikes and buses.
Will 2014 be the year that the Inquirer is sold for the fifth time in less than a decade? The Inquirer's Tom Fitzgerald reports that the feuding owners agree that they are unable to resolve differences and are interested in selling. They disagree on whether it will be at private auction or public sale. Court filings in both Delaware and Philadelphia are in process to determine how the sale could proceed.
Neal Santos, PlanPhilly contributing photographer and all around awesome dude, created a beautiful photo essay of Philly from above for his staff gig at City Paper. It's characteristic of his best work: finding beauty in the everyday places in our city, our grid and our grit.
Hidden City Daily reflected on 2013's
lost
buildings
, from Fairhill's St. Bonaventure Church to South Broad's Third Regiment Armory, pieces of Northern Liberties' Ortileb's Brewery to Bella Vista's 7-Up Bottling Plant.
Michael Klein's restaurant forecast for 2014 is all kinds of cool – and includes confirmation of long anticipated rumors that Stephen Starr will expand his presence on Fishtown's Frankford Avenue in a collaborative project with Aimee Olexy.
The Buzz is Eyes on the Street's morning news digest. Have a tip? Send it along.
Follow us on Twitter @EOTSPhilly | Like us on Facebook | Share your Philly photos in our Flickr Group