January 26: Decoding immigration executive orders | Expert infrastructure priorities | Maskid Makkah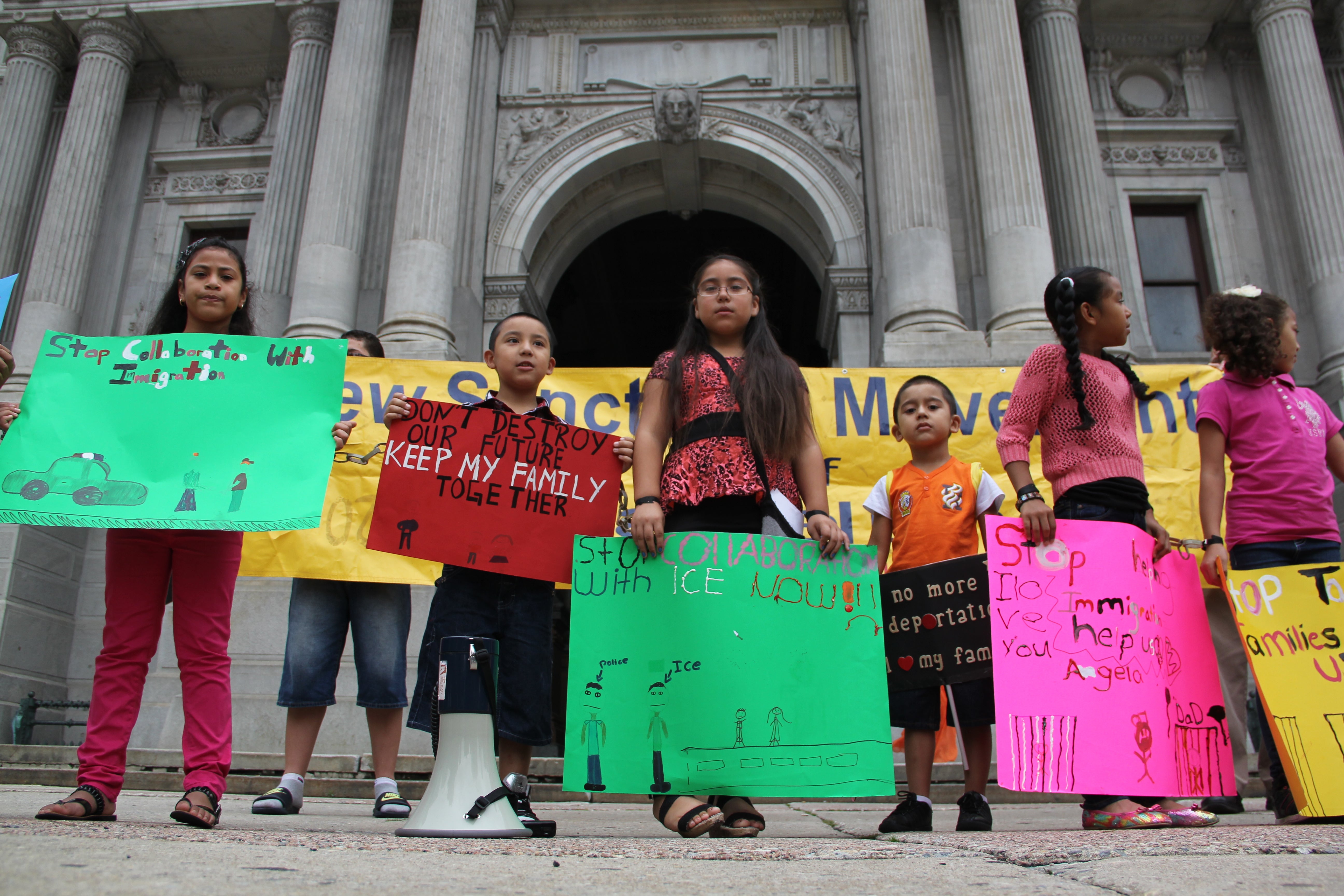 Skies are cloudy this morning; with a chance of rain and a high chance infrastructure discussion, federal immigration policy, and protests as the GOP retreat comes to Philadelphia. Whether you're trying to get close to activities surrounding the GOP retreat or seeking the most efficient route to get to work, NewsWorks shares a helpful guide to navigate Center City today.
Philadelphia, has been a sanctuary city for years, meaning it is a municipality that does not fully cooperate with the federal Immigration and Customs Enforcement (ICE) Agency to hold unauthorized immigrants in jail for ICE agents to apprehend and potentially deport. But there are gradations of what sanctuary policies actually mean. Keystone Crossroads decodes the president's executive orders on immigration, the speed in which they may play out, and what this could mean for Pennsylvania municipalities.
Lawmakers agree that America's urban infrastructure is struggling, but how best to utilize federal funds is up for debate. PennIUR asked experts what the U.S. should do about urban infrastructure. In a collection of more than a dozen pieces, responses discuss the importance and complexity of infrastructure's place in urban development and policy, from financing, environmental considerations in the 21st century, to infrastructures role in distressed areas.
Hidden City unweaves the history of a quiet cultural landmark at 1319-21 West Susquehanna Avenue in North Philadelphia, Maskid Makkah, a neighborhood orthodox mosque and community center that was once home to Malcom X's Temple #12.
City Lab shines light on a recent study that separates out the effects of gentrification on renters versus homeowners. The study found renters were two times more likely to be displaced due to forces of gentrification than homeowners, and gentrification had no effect on homeowners' moves – even due to property tax increases. Richard Florida goes over the study's key takeaways, which update and extend our understanding of gentrification and displacement.
WHYY is your source for fact-based, in-depth journalism and information. As a nonprofit organization, we rely on financial support from readers like you. Please give today.