January 15: PennDOT considers turning I-76 shoulder into drive lane | Bok's first floor leased | Domb, hoverboarder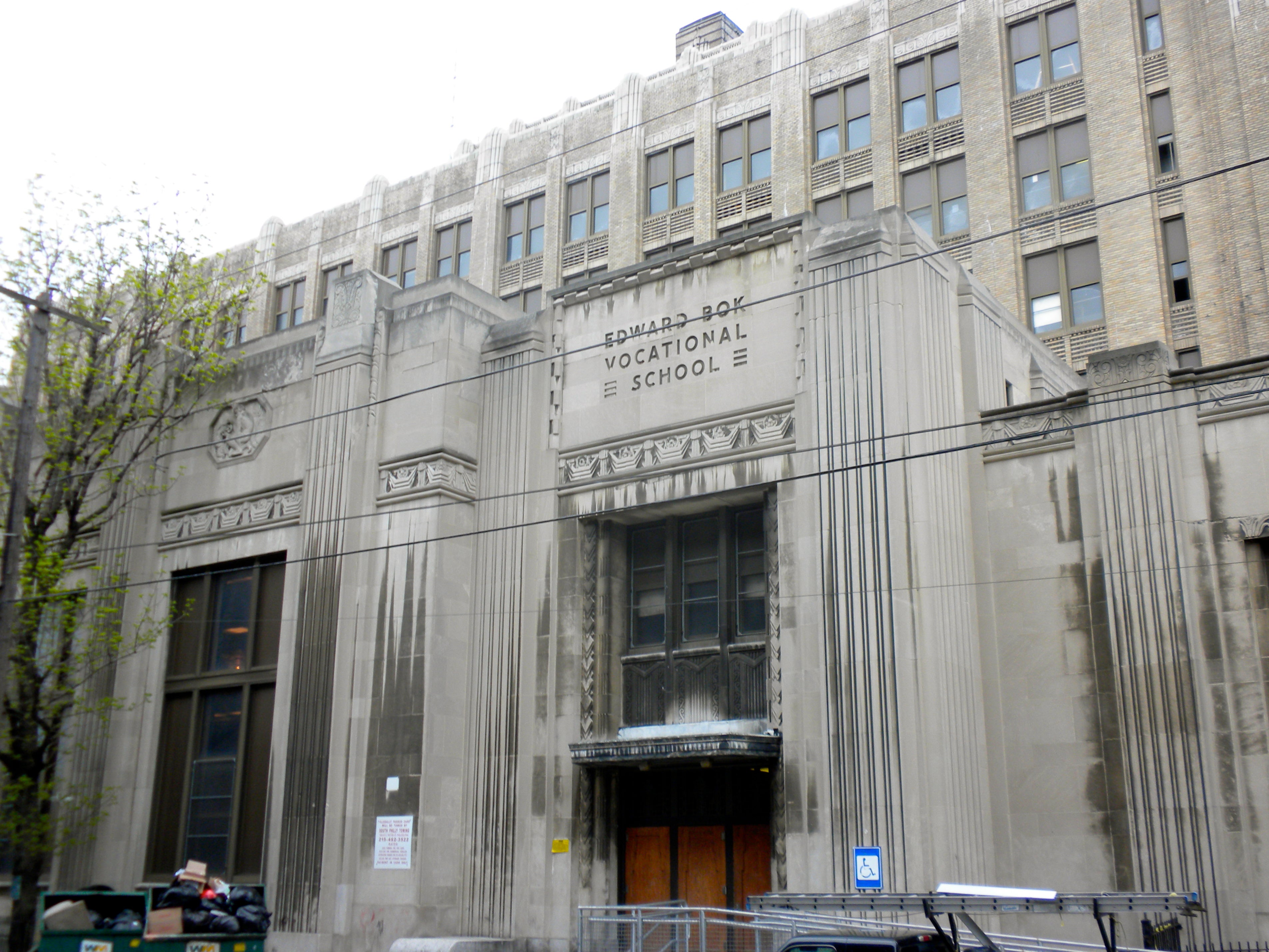 PennDOT is considering turning the shoulder of I-76 into a temporary drive lane, reports Joe Hernandez. The idea is just one of many PennDOT is looking at for a study due out this spring, which will explore alternatives to the "very long, lengthy process of ever trying to make major changes to the highway."
Scout, Ltd. has fully leased the first floor of the former Edward Bok Vocational School to about 15 companies and organizations, Mark Dent reports. "[Scout managing director Lindsey] Scannapieco said 75 percent of the tenants using the workspace are South Philly residents and that nearly half live in the same zip code as the Bok building."
Nicole Rupersberg checks in with Akeem Dixon, corridor manager of 52nd Street in West Philly for the Enterprise Center.
Track the progress of your favorite Act 89 projects on PennDOT's new interactive map.
Pennsylvania could have "the largest concentration of Passive House affordable housing units in the country" thanks to the Pennsylvania Housing Finance Agency's move last year to incorporate Passive House energy benchmarks into its Low Income Housing Tax Credit (LIHTC) application scoring, Planetizen reports.
Under the Choice Neighborhoods program from HUD, Pittsburgh's Urban Redevelopment Authority may grant homeowners in two neighborhoods, Larimer and East Liberty, up to $20,000 to fix up their homes, Mark Belko reports.
And New City Councilman Allan Domb wiped out on a hoverboard at City Hall, according to Clout. Interestingly, Domb is a seasoned hoverboard rider, but took a spill trying to hot dog it. "He'd been using a hoverboard for the last two months and doing well, thank you very much. Until he tried to get fancy."