Jan. 7: Assumption for sale? | Eastwick flooding study | school and parish closings | Hite's action plan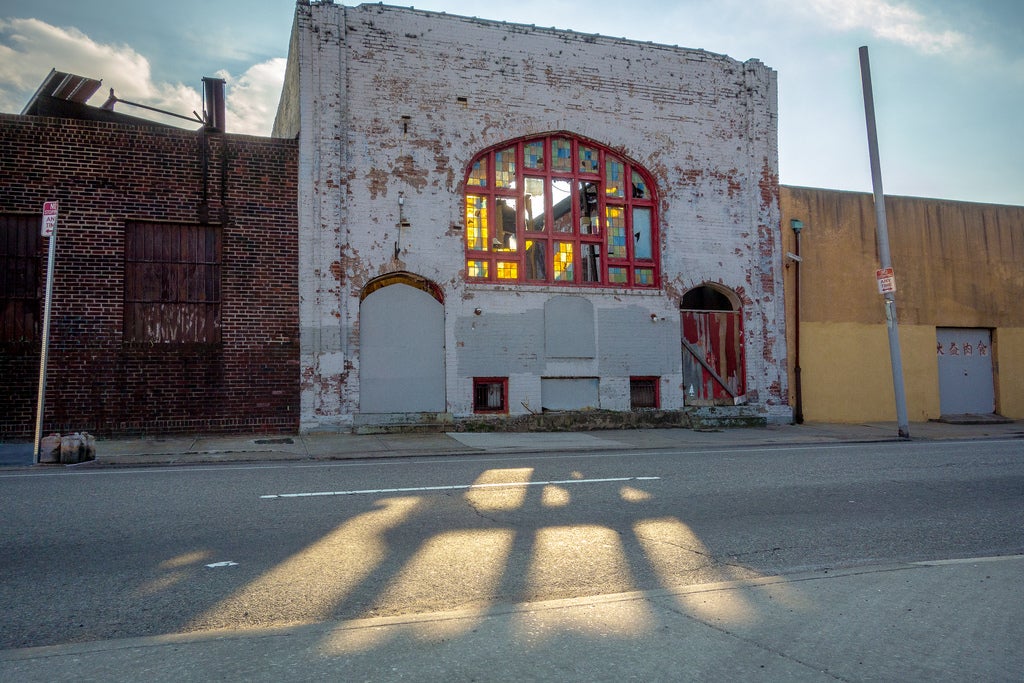 Good morning, Streeters. Notice anything different around here? Besides our new look, here's this morning's Buzz:
Developer John Wei purchased the Church of the Assumption complex on Spring Garden in July for $1.12 million, but he's having an agent with Colliers quietly market the property for $2.1 million, reports PlanPhilly's Jared Brey. A local developer reportedly made a "fair" offer on the property, but Wei has characterized reuse interest by others as chatter. Wei was granted demolition permits for the Church – the subject of rounds of preservation legal challenges – but the L&I Review Board granted a stay of demolition and will hold a hearing about the demolition tomorrow (1/8) at 3pm.
The US Army Corps of Engineers and the Water Department say their study on Cobbs Creek-related flooding in Eastwick will be completed in October, reports PlanPhilly's Kellie Patrick Gates. The study is timed to coincide with the Environmental Protection Agency's plan to remediate the Clearview Landfill Superfund site. "Consider it a feasibility study to look at ways we can jointly address the Clearview Landfill and flooding situation since Cobbs Creek comes up out of its banks to flood Eastwick at the same location," PWD Deputy Commissioner Christopher Crockett said.
As part of the Philadelphia Archdiocese's ongoing contraction, six Catholic parishes in West Philly will be merged into three effective January 27, the Inquirer reports. St. Callistus will merge into Our Lady of Lourdes, Our Mother of Sorrows will merge into St. Ignatius of Loyola, and Our Lady of the Blessed Sacrament will merge into St. Cyprian.
Strawberry Mansion residents are banding together to protest the proposed closure of Strawberry Mansion High School and L.P. Hill Elementary, reports the Daily News. The School District proposed closing 10 schools in North Philadelphia, representing a large concentration of the 37 schools slated for closure in June. "This neighborhood is under revitalization, and we need these schools to be here so we can continue our revitalization plans," Tonnetta Graham, of the Strawberry Mansion Community Development Corp said.
Dr. William Hite, Jr. released his "blueprint" for the future of the Philadelphia School District, a "working" document, outlining what he calls a revenue-neutral strategy for the district's improvement. Both the Public School Notebook and the Inquirer offer helpful break downs of the plan's six core goals: improved financial stability, student performance, talent retention, accountability, creating a "system of excellent schools," and becoming more family-centric. See the Action Plan v. 1.0 [pdf].
The Buzz is Eyes on the Street's morning news digest. Have a tip? Send it along.