'It's gonna be close,' Carney says of Delaware hitting 70% vaccination mark by deadline
Delaware is closing in on Gov. John Carney's goal of having 70% of adults get at least one COVID-19 vaccination shot by the Fourth of July.
But with the deadline that was initially set by President Biden just 12 days away, and demand slowing in Delaware, Carney isn't sure if residents will meet the challenge.
Seven thousand more Delawareans need to trek to a pharmacy, medical office or a state vaccination site to reach his benchmark, the governor said during what he pledged would be his second to last weekly COVID briefing.
That's 600 people a day, about the same rate the state has been giving first shots in the last couple of weeks.
But rates among people ages 12 to 34 are still lagging, a trend Carney says is disappointing and "discouraging." Carney admits he doesn't know if Delaware will cross his finish line in time, as 16 states including New Jersey, Pennsylvania, and Maryland already have done.
"Can we get there? It's gonna be close,'' the governor said with a chuckle. "I'm going to be optimistic and say we are going to get there."
Both the governor and public health director, Dr. Karyl Rattay, pointed to a chart showing that the rate of vaccinations, which started in mid-December, declines as the population group gets younger.
The age groupings and vaccination rates:
65 and older, 91%
50 to 64, 69%
35 to 49, 54%
18 to 34, 41%
12 to 17, 35%
Rattay issued a warning to younger adults, noting that going to crowded bars and other settings without being vaccinated puts them at risk of illness and perhaps long-term effects if they get infected with COVID-19.
Carney encouraged the reluctant to discuss any questions they have about efficacy or safety for themselves or their children with their primary care physician.
"They are equipped to answer questions and either give the doses or direct patients to somewhere they can get them,'' Carney said.
Anyone wanting to find a vaccination site can also visit vaccines.gov.
In late May the state offered a chance to win prizes to anybody who gets the first shot between May 24 and June 29.
On June 30, everyone who has received at least one shot by June 29 will be entered into a drawing for a $302,000 cash prize — 302 is Delaware's area code — and two low-digit license plates valued at up to six figures.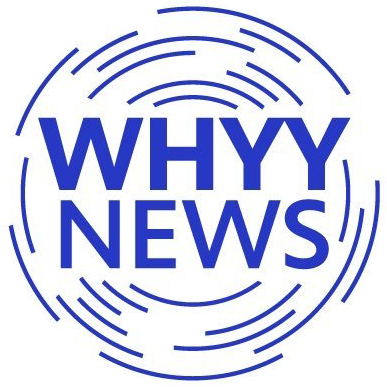 Get daily updates from WHYY News!
WHYY is your source for fact-based, in-depth journalism and information. As a nonprofit organization, we rely on financial support from readers like you. Please give today.