Holiday market vendors hope for higher sales as LOVE park construction wraps
After enduring 2017's reconstruction of LOVE park, local vendors at Philadelphia's Holiday Markets say this year sales are merrier.
Marcy Pack sells natural hair and body products made by Chic Afrique in Northeast Philadelphia. This year, she's wishing for more foot traffic.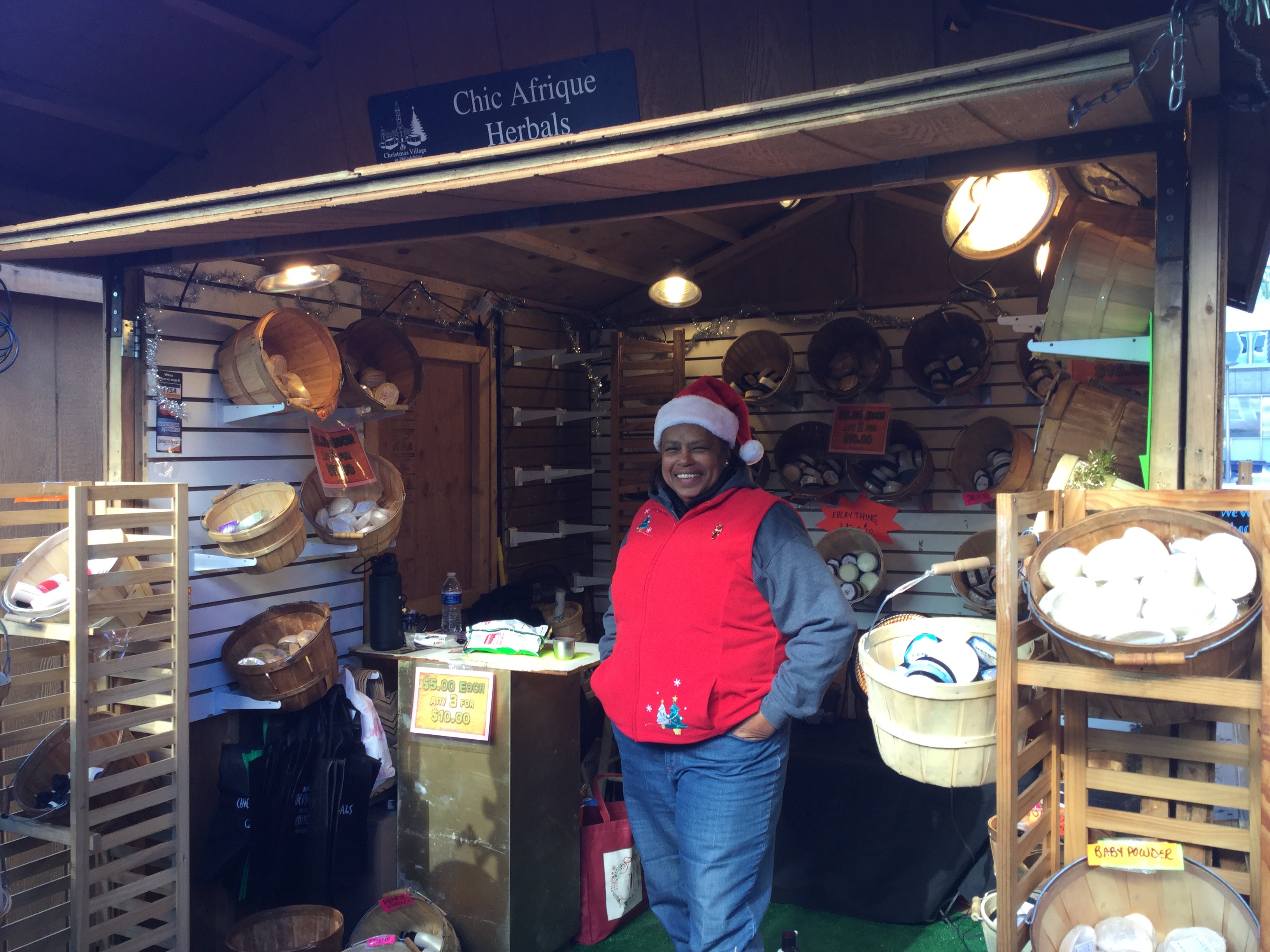 "Last year, it was wet, it was muddy it was cold and there were a lot of roadblocks," said Pack who has worked at the market for six years. "When I say roadblocks, I mean people couldn't really get through."
Pack says the market could mean a big boost for the business since most sales are online. She says it's all about traffic flow.
"We count on the busses to drop off the people on the weekends, the school groups, and the people that work in center city," said Pack.
Last year also marked the debut of the Made in Philadelphia market at City Hall. Morgan Jamison is a jeweler with Independent Makers of Philadelphia. She says she's excited to see the market grow this year. "Already out of the gate, six days into this market it already feels like there is more energy. More people are aware, in particular, that this section of the market features handmade work," said Jamison.
About a dozen artists split the cost of Independent Makers' booth, one of 40 featuring gifts made in the city. Jamison says it's a chance for independent artists to get their work out there. "The struggle is real and sharing costs gives us more opportunities," she said.
And while Christmas Village has some local vendors, Jamison she's happy to see the locals-only market getting more attention in its second year.
"I feel like the city has been doing a great job of promoting us down here and really explaining the hours and differences between the two events going on," Jamison said. Still, she says last year's delays and construction surrounding the Christmas Market, impacted sales for local artists. After all, "it is, collectively, one event," she said.
The Christmas Market runs through Christmas Eve- the Made in Philly market ends New Years Day.