'Invested in democracy': Pa. high schools compete to register the most voters
Tuesday is National Voter Registration Day — and to mark the occasion, Pennsylvania officials are encouraging students to get involved in the electoral process early.
The fourth annual Governor's Civic Engagement Award (GCEA) Program, currently underway, aims to highlight student-led voter registration efforts.
The nonpartisan program intends to teach young people civics and cultivate a lifelong habit of voting, Pennsylvania Secretary of State Kathy Boockvar said in a press release.
"By inspiring their peers to register, vote and serve as poll workers, they become invested in our democracy," Boockvar said.
A presidential election year, Boockvar added, presents an ideal teaching moment.
Schools that register at least 85% of eligible students earn a Gold Level Award, while schools that register 65% or more earn a Silver Level Award.
Boockvar urged educators to enroll their schools ahead of the general election. Schools may also participate as part of the May 2021 primary.
Philadelphia is one of many major cities hoping to motivate young people to "stand up for democracy" by actively participating in the election, whether as poll workers or by registering people to vote.
City Commissioner Omar Sabir was among several elected officials who hosted a poll worker recruitment drive earlier this month.
"If we involve [young people] to be poll workers, involve them to work, organically they're [telling] their colleagues about the election process," Sabir told WHYY. "You know they might Tweet … They might Snapchat, make an Instagram post, make a Facebook post."
Young people could carry significant political weight this November.
Historically, young voters have shown up to the polls at low rates, despite making up roughly the same share of the electorate that baby boomers and pre-boomers comprise, according to census data analyzed by the Brookings Institution.
To register to vote in Pennsylvania, you must be at least 18 years old, and you must be a U.S. citizen and Pennsylvania resident for at least 30 days before the election.
The deadline to register to vote is Oct. 19. The deadline to apply for a mail-in ballot is 5 p.m. on Oct. 2 — though voters are encouraged not to wait to apply.
Pa. voter information & resources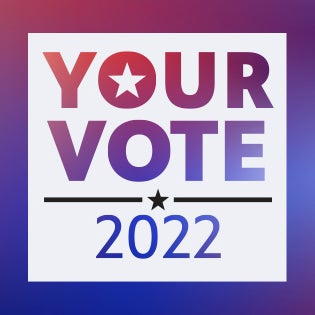 Your go-to election coverage
WHYY is your source for fact-based, in-depth journalism and information. As a nonprofit organization, we rely on financial support from readers like you. Please give today.