Indigenous people recount ancestors' role in Revolutionary War
The Museum of the American Revolution in Philadelphia marks Indigenous People's Day with a new film about the involvement of Native Americans in the Revolutionary War.
Listen
0:00
To recognize Indigenous Peoples Day — celebrated as a Columbus Day counterpoint to honor Native Americans — the Museum of the American Revolution in Philadelphia invited members of the Mohawk tribe, from upstate New York, to perform a variety of traditional dances.
The hourly, 15-minute performances included a fish dance to celebrate the dietary staple and a dance about a creation myth. That one says the Earth was formed on the back of a snapping turtle, created from mud brought up from the bottom of the sea by a muskrat.
An entire room of the museum's permanent exhibition is devoted to the Oneida Indian Nation, which sided with the rebel colonists during the Revolutionary War.  The Oneida tribe was part of the Iroquois Confederacy, most of whose members sided with the British.
"It was almost like a civil war between our own people," said Jordan Smith, a Mohawk who performed at the Museum. "In the long run, we all got the short end of the stick, no matter what side you fought on."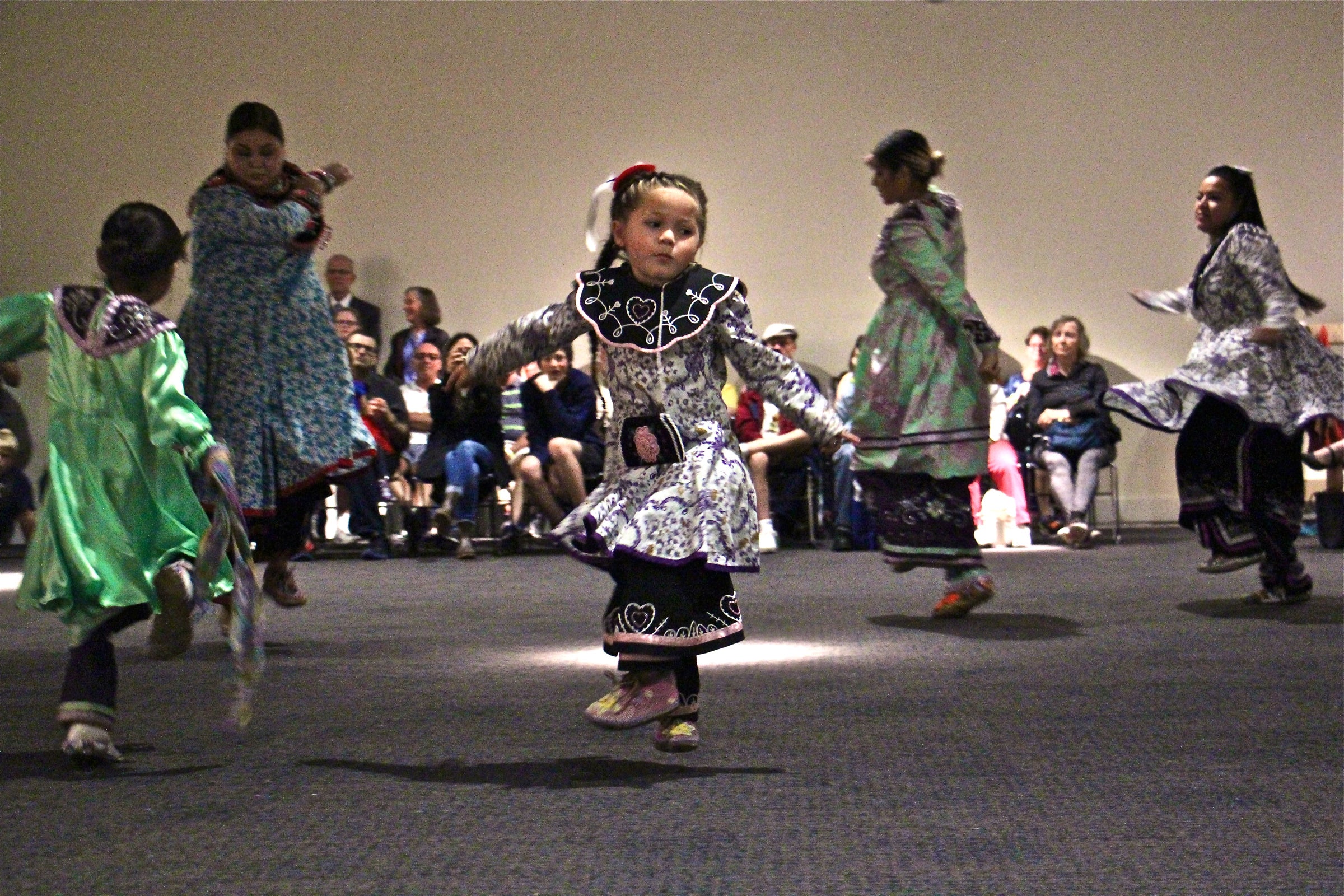 The museum used Indigenous Peoples Day to premiere a new documentary, "The People of the Standing Stone," by Ric Burns, the younger brother of  filmmaker Ken Burns.
Commissioned by the Oneidas and narrated by Kevin Costner, the 25-minute film tells the story of  the Oneidas invaluable support of the rebels' cause and the subsequent breakdown of the longstanding tribal accord.
The film is part of the museum's effort to show the consequences of the American Revolution from many perspectives, said Scott Stephenson, vice president of collections.
"I think it's a more approachable history, it's something that we can relate to as people," he said. "Things are not just demigods and villains, but people who are caught in those situations and have difficult choices to make."
"People of the Standing Stone" will be screened exclusively in the museum.
WHYY is your source for fact-based, in-depth journalism and information. As a nonprofit organization, we rely on financial support from readers like you. Please give today.