In case you missed it: this week's good reads about Pennsylvania's urban issues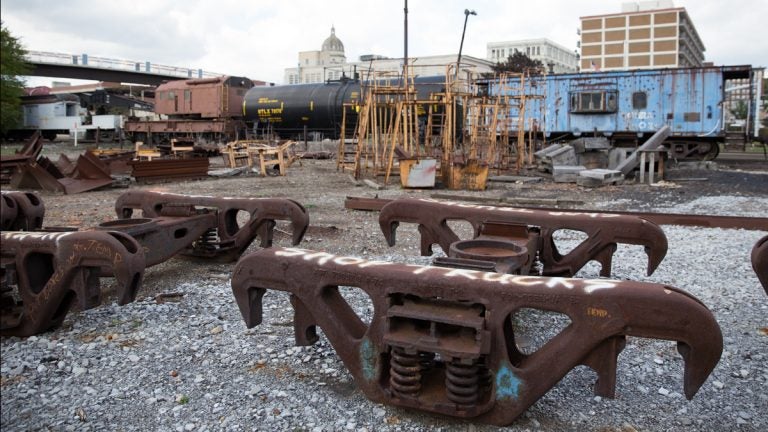 Here's a list of recommended reading for your weekend:
Here's a list of recommended reading for your weekend:
We found that in Pa., voter turnout trends lower in distressed cities—with a couple of exceptions.(And, for your convenience, here are all our election stories on one page.)
You probably haven't missed the news of Eric Frein's capture (and it's not exactly urban news), but check out Philly.com's recap of the last few days of the manhunt.
PennLive looks at a new map tool that shows when the Susquehanna River will flood in your neighborhood.
NextCity asks, "How can Philadelphia hold onto its new, younger residents once they start families?"CityLab finds that in general, richer cities have less affordable housing. But even more notable? Liberal cities seem to fare the worst when it comes to income equality.
Which leads us to… Philly.com reports there's a booming market for million-dollar single family homes in Philadelphia's Center City.
Also in Philadelphia, the failed PGW deal has been big news this week. Philadelphia Magazine analyzed what the failed deal means and Philly.com asks, "If PGW isn't sold, what's Plan B for funding the pension fund?"
Altoona residents will vote on whether to adopt a home rule charter. But what exactly does "home rule" even mean for the city?The New York Times reviews Braddock America, the "rust belt memoir" opening today.
We continue our "Five Questions with…" series, this week featuring George Pomeroy, the head of the Center for Land Use at Shippensburg University. He'd like to see more turning circles in his city.
NPR reports crumbling infrastructure leads to more than 2 trillion gallons of purified water going to waste across the country each year.
Just for fun:
What does your zip code say about you?
For those of you who spend hours staring at your Google Chrome browser every day, here's something to make the experience more enjoyable.
If, for some reason, you've yet to jump on the bandwagon, this weekend is the perfect time to catch up on the past 6 episodes of Serial from the creators of This American Life (just make sure to listen in order!).