Beginning in August, terminally ill N.J. patients will have right to end their lives
Terminally ill patients in New Jersey will have to meet with two doctors and wait at least 15 days before they can get the lethal drugs.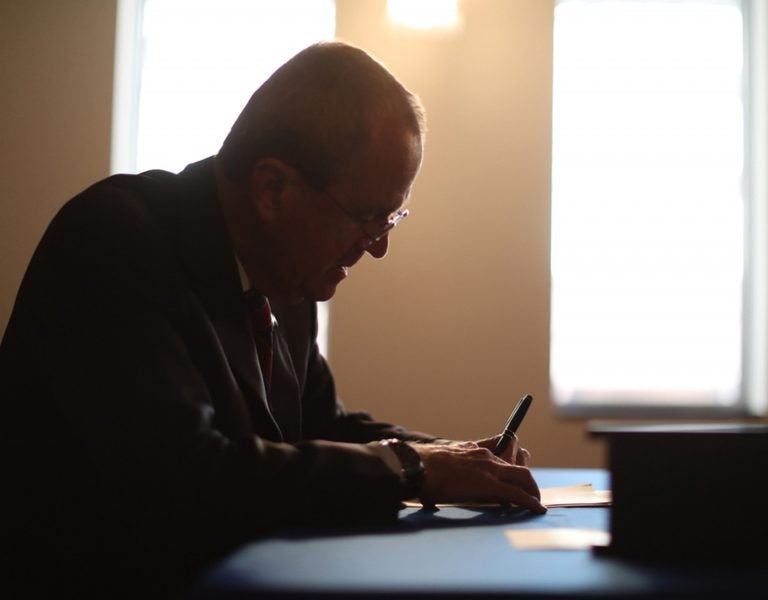 New Jersey will join seven other states and Washington, D.C., in allowing terminally ill patients to end their own lives when a new law takes effect in August.
Gov. Phil Murphy signed the bill late Friday after struggling with the decision as a practicing Catholic.
"This is not a question of whether they're going to die in the near term. They are going to die, sadly. And the question is: Can we find a more humane, painless — or at least less painful — way for them to go through that last stage?" Murphy said at an unrelated press conference Monday.
Terminally ill patients would have to meet with two doctors and wait at least 15 days before they could get the lethal drugs. Two witnesses would also have to be present.
Advocates and lawmakers said it was a major step forward for patients suffering from the unremitting pain of a terminal illness.
"It doesn't get more personal than when you're deciding to end life," said state Senate President Steve Sweeney, D-Gloucester. "You have a right to do that, especially when you've been told you have no chance to live."
Opponents, including religious organizations and some Republican lawmakers, argued that patients should not have the right to end their lives and warned that the process is ripe for abuse.
WHYY is your source for fact-based, in-depth journalism and information. As a nonprofit organization, we rely on financial support from readers like you. Please give today.