Illegal gambling operation shut down in Castor Gardens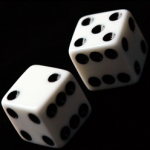 Police yesterday raided and shut down an illegal gambling operation in Castor Gardens.
Two people were arrested, and several gambling devices were removed from a property on the 6800-block of Bustleton Avenue. After being tipped off by an anonymous caller, police found 10 gambling tables and more than 20 people playing a game of craps.