If you don't get a Real ID when you renew your license in N.J., it could take months
The state of New Jersey is warning residents to get their Real ID, which will be needed to board a domestic flight starting in 2023, when they renew their driver's license or face an extended wait for an appointment.
William Connolly of the New Jersey Motor Vehicle Commission said the Real ID deadline has been postponed until May 2023, so there isn't a rush. Current driver's licenses can be used to get through TSA checkpoints at airports until then.
However, Connolly said it's important to make a decision on whether or not you need the Real ID when you renew your driver's license, as only a limited number of appointments are available to change a standard license into a Real ID license.
"If you are up for your license renewal within three months, you can make an appointment," said Connolly.
If you renew your license and do not opt for Real ID at that point you have to get a separate appointment to upgrade to Real ID. For a checklist of Real ID requirements go here.
It can take over a month to get a Real ID appointment, and may require traveling long distances, said Connolly.
He added that appointments for license conversions from a standard license to Real ID open up every day at 7 a.m., but there are limited opportunities to do the conversion. MVC is pushing people to make the decision at license renewal time when there are literally tens of thousands of appointments available.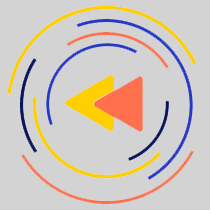 Saturdays just got more interesting.