UPDATED: Hubert's softball team wins Catholic League Champs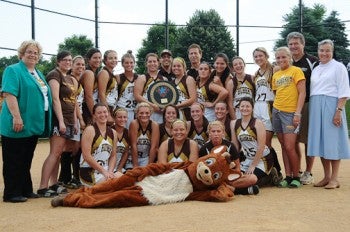 UPDATED — The St. Hubert Bambies won the District 12 Championship Thursday.
Congratulations to St. Hubert's softball team! The girls defeated Lansdale Catholic to win the PIAA District 12 Catholic League Girls Softball Title.
They'll face the District 12 Public League Champions at La Salle University, June 3, at 3 p.m.