How to prepare for a Russian cyberattack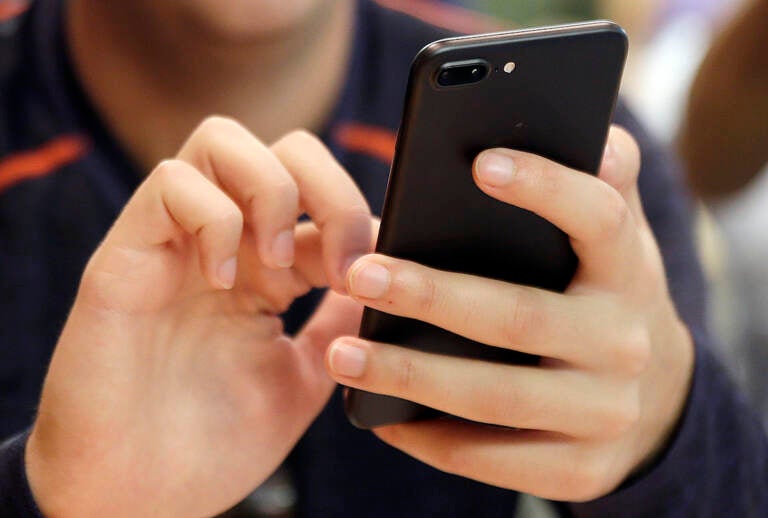 Russia's conflict with Ukraine might seem a world away, but cybersecurity experts are warning about a different kind of warfare that could strike closer to home: cyberattacks.
"I believe that everybody should be prepared for this — individuals as well as organizations," said Pablo Molina, Drexel University's chief information security officer.
On Friday, the Cyber Security & Infrastructure Agency issued a "shields up" warning to U.S. companies to protect against cyberattacks that could accompany a Russian invasion of Ukraine.
Russian hackers have already hit Ukrainian government websites and banking systems as of Tuesday afternoon — a repeat performance of attacks waged last month and in years past.
Molina says attacks on critical infrastructure are likely the U.S. government's number one concern.
"Certainly the power grid, internet connectivity, the financial systems, our ability to get money from an ATM to make payments with credit cards, water systems, sewage systems, transportation networks," he said. "All of those are key objectives for any cyberwarfare anywhere in the world."
Organizations, Molina said, should hire cybersecurity experts to help them protect their client and employee information, as well as their websites and social network accounts to prevent them from being used to spread malware or misinformation. He added that employees should be trained to recognize phishing and other sophisticated attacks.
He said individuals should also prepare for potential cyberattacks — first by securing their own devices, accounts, and information.
Molina also warned against sharing or believing fake news.
"The one [thing] that we have to be very mindful about is fake news and misinformation," he said. "We're a very divided society right now politically regarding vaccines, the economy and race. And it is not unusual for some Russian sponsored trolls to fuel the flames of those conflicts online by spreading fake news and information."
Finally, Molina advised that the public make preparations in case of cyberattacks that could disable or disrupt essential services, like utilities, the internet, or banking services.
"Imagine what you would do if the internet were not available, if your mobile phone were not available," Molina said. "What is your backup plan to contact your loved ones, for example? I'm not going to say keep thousands of dollars at home, but it's never a bad idea to keep a little bit of cash at home in case ATMs are momentarily unavailable and you still need to get money."
Molina said people might also think about emergency preparedness.
"Should they be able to disrupt the power grid — well, how long can you operate without electricity?" he said. "At the very least, have a flashlight, maybe gas in your vehicle you could use to recharge some small electronics should the wireless networks continue to operate. Just a little bit of water at home in case the water supply becomes momentarily unavailable."
WHYY is your source for fact-based, in-depth journalism and information. As a nonprofit organization, we rely on financial support from readers like you. Please give today.