How the beautiful, ultra-rare trillium plant was brought to Delaware
WHYY 'Morning Edition' host Jennifer Lynn speaks with Mt. Cuba's Amy Highland about tracking down the plant.
Listen
4:53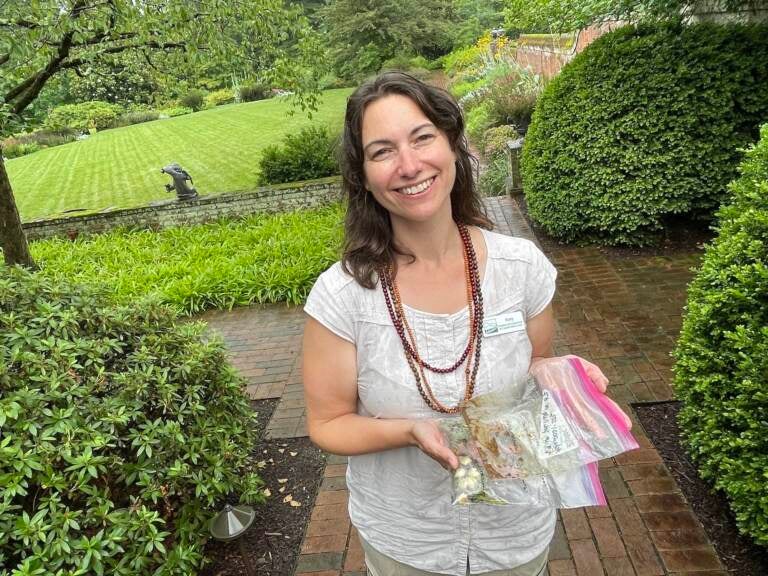 There's a beautiful woodland plant known as trillium. This time of year, it has made its seeds, but in the spring, it's a fragrant bloomer that produces fragile petals in threes.
In some parts of the United States, it's illegal to remove trillium from the wild because it's so delicate. A conservation team recently followed a lead to one of the rarest trilliums of all, said to be in North Carolina.
Amy Highland is director of collections in the public gardens at Mount Cuba Center in Hockessin, Del. She was on that team. She recently told WHYY "Morning Edition" host Jennifer Lynn about this special trillium.
This was trillium pusillum var. ozarkanum, and it is a rare trillium, a trillium that needs a little bit more protection and a little bit more study. It's a trillium that we've determined, as a scientific group, that it is its own species. It's separate from the rest of the trilliums of its size, but it has not yet been published. And without a publication name, you cannot file for government protection for these plant species. So the community is kind of rallying behind this species that we know will eventually get federal protection. But right now, it doesn't have it. So we're trying to preserve the population as much as possible.
And the search for this trillium in North Carolina began with a lead.
It started off as an old record that we had for some rare plants in North Carolina. The state botanist and the state forester that work with this population decided it was time they needed to go out and check on the population to make sure it was still there. When they were doing that, they noticed another place that was ripe to have trillium, but they couldn't figure out how to access it, found out it's actually private property. We contacted the landowner. He was incredibly gracious, allowed us to access his property and see if there were trillium there. Turns out it's the largest population in the state of North Carolina of this particular trillium, and it is only the second population known within the state. We counted almost 300 plants at that site.
Amazing. You had to get to this site and really be prepared for anything. 
Yes. So you pack insect repellent, and you pack sunscreen and all of those things. We, at one point, actually had to take off our shoes and wade across the Nantahala River to get to the site. And that's how it is sometimes. You know, the most protected areas tend to be the most out-of-the way area. So you kind of have to struggle a little bit to get there sometimes, including facing chiggers, and ticks, and heat exhaustion, and all of that that comes with it.
You wade across the river. How did you begin to look for this trillium? 
We had a notion about where it was, and we knew that we had to be in the sun. We knew that it had to be a rich soil to find it. And so we walked to about where this landowner's property began because that's where we had the permission to be. And we just started very slowly walking through and looking at the plants. I was with two other botanists, the first one of us who spotted it, you know, and we all rush over and look at it. We all verify that that's what it is. And then there is that moment of, "Oh, my gosh, is the seed ripe? We came all the way here. We finally got here. We found the plant. Is there anything to take home with us?"
Was there? 
There was.
Thank goodness. I love when a story ends well.
There was seed. It was not perfectly ripe, but it was close enough.
And you just happened to have some of the seeds in your pocket in a Ziploc bag. 
I did. It's a visual aid.
So Amy has produced the Ziploc bag from her pocket with this concoction of seed mush. 
Yes. It's what you see when an overripe tomato sits on your counter for too long and you throw it out because of all the guck. This is the seed coat. We're allowing it to ferment off of the seed. And we do that with just a little bit of water in the baggie. And, you know, nature takes care of itself. And after we remove that seed coat, that's when we'll be able to sow it in the greenhouse and produce mature plants that we're looking for.
Will it live in Delaware or will it go back?
So it will live here at Mount Cuba. At least three mother plants will be saved to keep as a specimen here in perpetuity to safeguard for our community. The rest will be returned to the wild, where hopefully they will bolster the population that's out there. It might be rare, but it's still here, and we don't have to let it go.
Thank you so much. Amy Highland is director of collections and conservation at Mount Cuba Center in Hockessin, Delaware.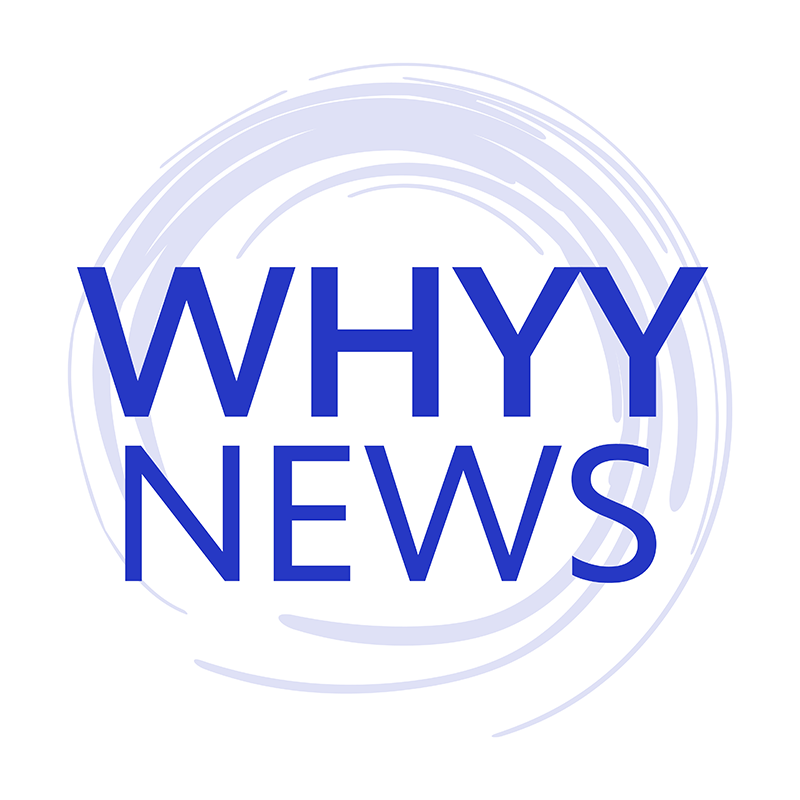 Get daily updates from WHYY News!
WHYY is your source for fact-based, in-depth journalism and information. As a nonprofit organization, we rely on financial support from readers like you. Please give today.