How many tax delinquent properties are within 500 feet of your house?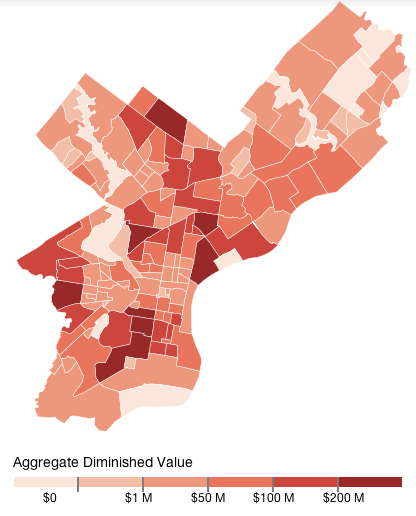 PlanPhilly's multi-part story on property tax delinquents is well worth the read.
But one particular item you should pay attention to is the map being used to show Philadelphians how many tax delinquent single-family properties are within 500 feet of their own.
You can use the tool to type in your address and see not only how many nearby properties are delinquent, but by how much they bring down your own property value.