How easy is it to accidentally ride your bike onto I-676?
Nobody seems to know yet why two Indego riders ended up on I-676, but one point of interest that arose out of the discussion on Twitter was the apparent ease of accidentally getting onto 676 on your bike.
These two aren't the first to have done it, admitted a few of our Twitter correspondents who had also made this chilling error.
Philip Pierdomenico pointed out that the cyclists must have gotten on at 8th Street, because they were east of Broad travelling west, and that's where you'd have to enter to mistakenly get on 676 at-grade.
Here's what the entrance looks like over there. There's a sign for local traffic to 8th Street and Chinatown on the left, but the middle lane takes you onto 676. Get on the wrong one, and you're in for some trouble: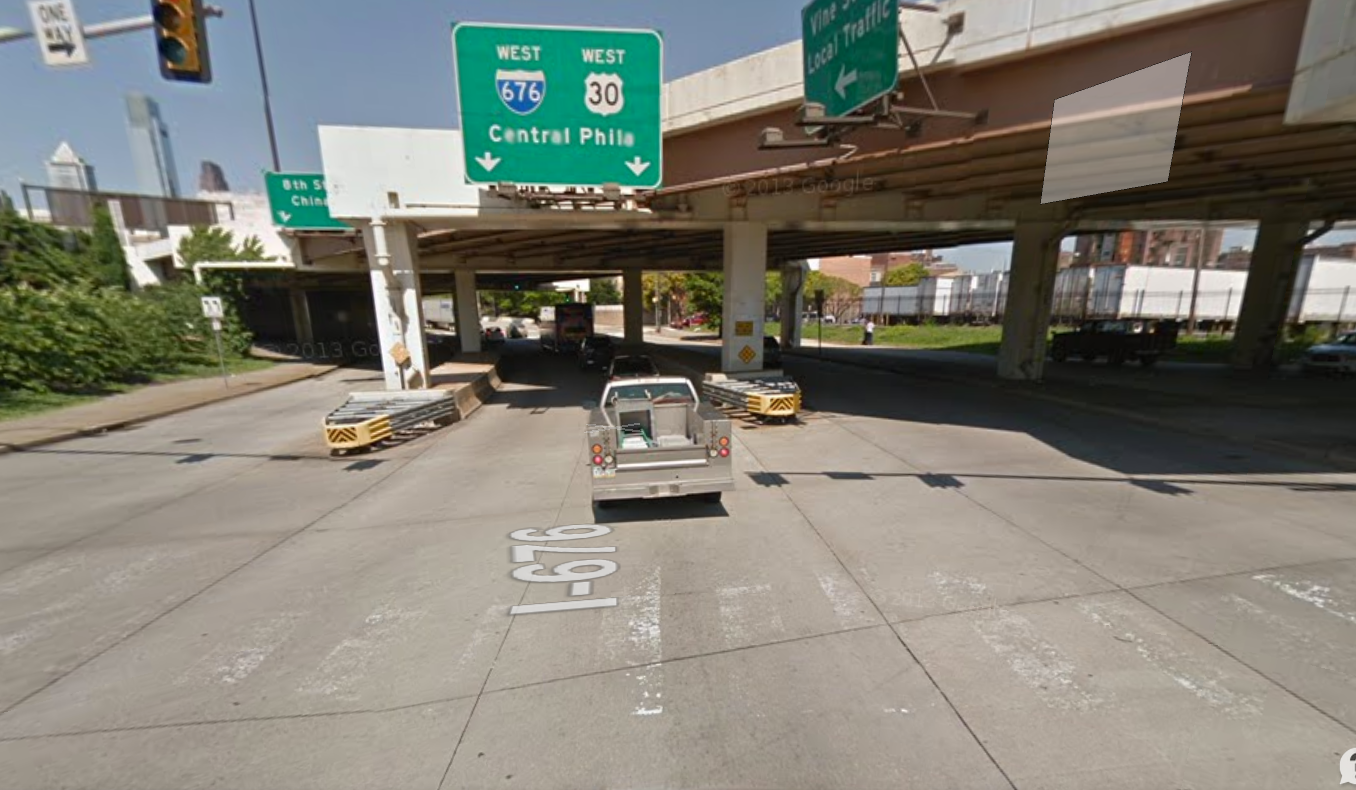 Why anyone would want to bike on major auto routes like the ones around the 8th Street ramp in the first place, even if they weren't meaning to get on 676, is left as an exercise for the reader, but it seems more plausible that inexperience and confusion are the culprit here, rather than purposeful joy-riding.
Nobody we talked to had ever gotten on at 8th Street by mistake, but interestingly, a few people had accidentally gotten on the 676 entrance at 24th and the Parkway, which turns out to be very easy to mistake for a local street.
Heading southeast on the Parkway near Eakin's Oval, the 676 entrance is only marked as 24th St. There is no signage near the turn informing you that you're about to get on 676:
(Jon Geeting)

(Jon Geeting)

(Jon Geeting)

(Jon Geeting)

(Jon Geeting)
It also doesn't help that the shoulder on 24th Street looks exactly like the bike lane markings leading up to it. These lines say: You can bike straight, or you can bike right.
But you should not bike right, because as you can see in the above photo series, it isn't until you get to the bottom of 24th Street and round the curve that there's any indication you're about to get on the highway.
Randy LoBasso at the Bicycle Coalition thinks the lesson of this episode is that you shouldn't ride your bike on the highway, and that's sound advice, but another lesson is that as the city continues to become more multimodal, there's a heightened need to really spell out where different types of street users are supposed to be.
Whether it's through signage telling you you're about to be on a highway, or street markings delineating which lanes different modes are supposed to use, the importance of telling everybody where they are and aren't supposed to be is heightened because, as we're seeing with Indego, there are a lot of new inexperienced riders around nowadays with different needs than seasoned riders.
Here's another fun curiosity from the Parkway. Heading southeast toward City Hall, the green painted bike lane just ends at 20th and the Parkway near Franklin Institute, heading into a really wide open expanse of unmarked concrete, and there's nothing to point you to where it picks back up again. It's pretty scary.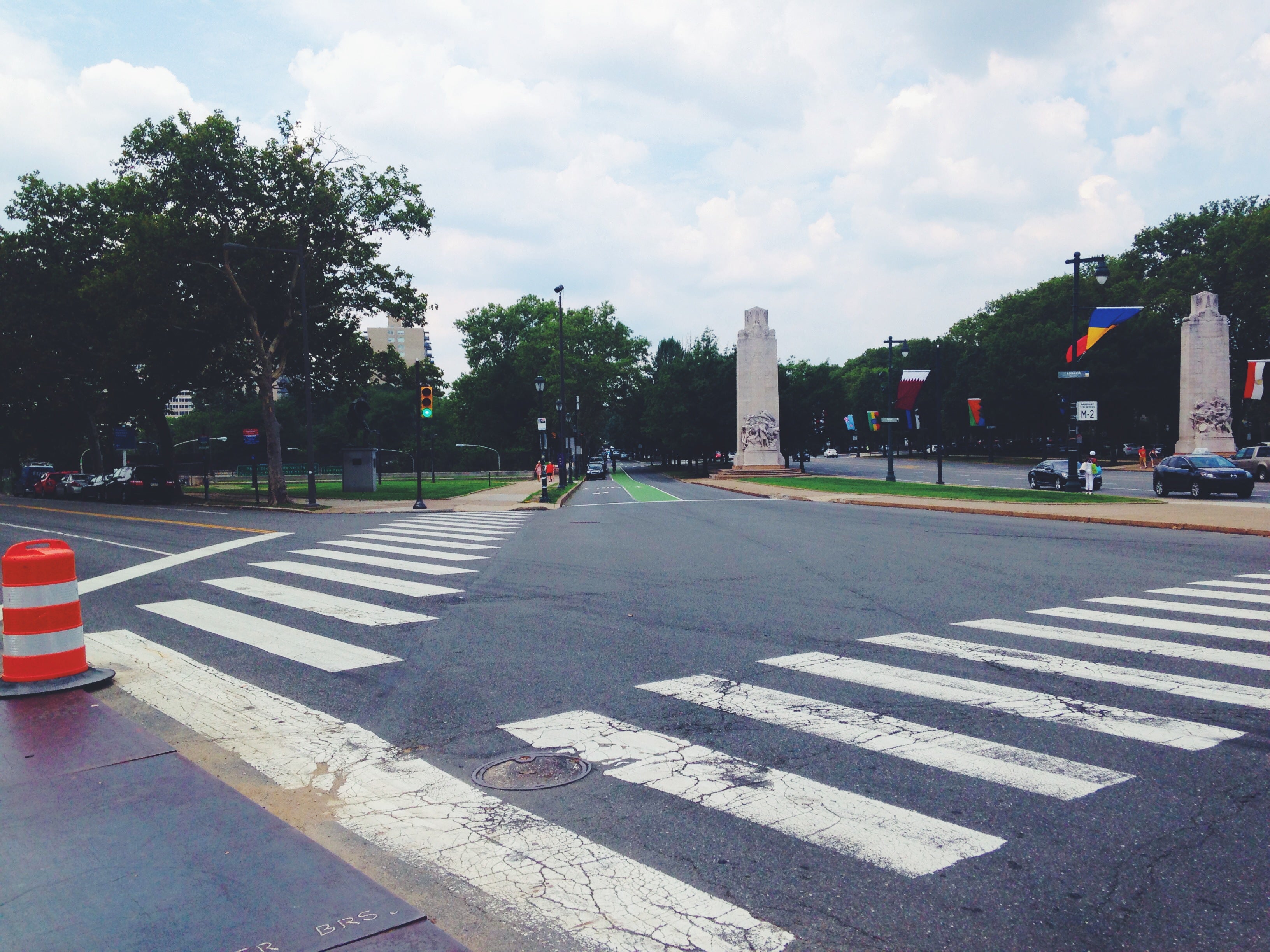 WHYY is your source for fact-based, in-depth journalism and information. As a nonprofit organization, we rely on financial support from readers like you. Please give today.