How a lawsuit against TerraCycle shows the limits of recycling trash in the U.S.
Critics say the way we recycle doesn't work with plastic waste, which the U.S. produces more of than any other country, sending most of it to landfills.
Listen
5:05
Every day, a warehouse close to Trenton takes in hundreds of boxes of waste that's hard to recycle — things like pens, cellphone accessories, children's toys, and coffee capsules.
The warehouse belongs to TerraCycle, which was founded to recycle waste that is difficult for municipal programs to deal with. Kevin Flynn, global vice president of operations, said this warehouse, and the 29 others like it around the world, are like landfills except everything in them can be recycled.
"Everything you see here couldn't normally be recycled through a traditional … municipal recycling facility," Flynn said.
Consumers and companies collect their hard-to-recycle waste in cardboard boxes and send them to these material-recovery facilities. Workers check the contents and separate them into components, to make them easier to recycle. For example, workers separate used Yankee Candles into glass, plastic lids, and everything else. The companies making the products pay TerraCycle for the cost of recycling.
TerraCycle's mission is to eliminate "the idea of waste." That's a big problem in the United States, which produces more plastic waste than any other country and sends most of it to landfills.
But there are limits to TerraCycle's program and maybe to recycling itself, as a recent lawsuit highlighted.
Jan Dell founded The Last Beach Cleanup, a nonprofit based in California that's working on the plastic waste problem. Last year, when she saw a chip bag with the TerraCycle logo on it, Dell thought she would try the program, and collect and mail back some of the bags. Instead, she said, she ended up on many waitlists, and found other people on Reddit who had the same experience.
"This isn't being honest with consumers if you [are] telling everyone that these products are all recyclable, but there's actually limits," Dell said in an interview with WHYY News.
She sued TerraCycle and some of its partner companies, such as Coca-Cola, Procter and Gamble, Colgate, and Nestle, arguing that the TerraCycle labels were misleading.
Those companies settled the lawsuit earlier in November. They agreed to change the labels to show that there are limits to how much people can send, if those exist. TerraCycle said there are limits only with a small number of programs.
TerraCycle said it is happy to make the labels clear, and the limits are in place because the companies making the products pay for the cost of recycling, so there is only so much money available.
But Dell said this is about something much bigger than misleading labels: Recycling is a way to deal with waste after it's been produced, and it doesn't work, especially not for plastic.
"Our sinks are overflowing. What do you do? You don't start bailing. You turn off the flood of waste," she said.
The Environmental Protection Agency recently released a national recycling strategy, to which Dell said, "1970 calls and wants its plan back. We're not going to recycle our way out of all of this waste. We have to make less of it."
What other solutions are there?
Packaging that is actually recyclable
Dell cited the work of one of the very same companies she sued, Nestle, for a good short-term solution. Nestle introduced easily recyclable paper packaging for one type of candy in the U.K. to replace plastic. She said that should be the case everywhere.
Recycling that works
Maurice Sampson, eastern Pennsylvania director for the environmental group Clean Water Action and the recycling program administrator for Philadelphia in the late 1980s, said, "Recycling works; plastic recycling does not work."
He suggested going back to dual-stream recycling, in which people have to separate their materials to be recycled, rather than tossing all paper and cardboard and plastic and aluminum into the same bin. Wilkes-Barre, Pennsylvania, Hoboken, New Jersey, and some other U.S. cities recently started doing this.
Make manufacturing companies pay
Judith Enck, president of the Beyond Plastics project and a former regional administrator for the Environmental Protection Agency, said one of the best ideas from the EPA's new national recycling strategy came from the appendix — laws that make companies responsible for the cost of recycling their packaging, called "extended producer responsibility" laws.
Maine implemented such a law in August, and more states are considering them, including New York and Maryland.
Containers that can be cleaned and refilled
Tom Szaky, chief executive officer of TerraCycle, said "the only silver bullet is purchasing less things."
Recycling is only a short-term fix, Szaky said; a longer-term solution would be something like Loop, another TerraCycle product. Loop is a system in which people pay a small deposit for reusable glass and metal containers that can be sent back for cleaning and refills instead of using disposable containers that become trash. It's similar to the way people used to get milk delivered in reusable glass bottles.
There were trial programs for the refillable containers in stores in Japan and France, with plans to come to some U.S. grocery stores next year.
If that became the main way people got their food and drink and detergent and other household goods, Szaky said, there would be no need for recycling. But he added that change does not happen quickly — so in the meantime people should keep recycling and push for more recyclable products, before the ideal future when there is less waste to begin with.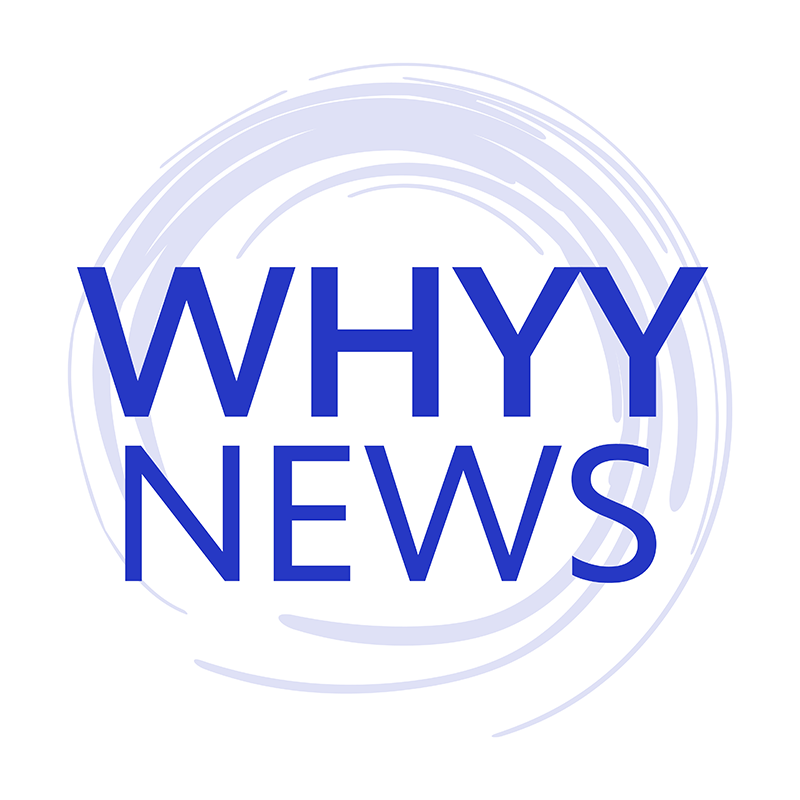 Get daily updates from WHYY News!
WHYY is your source for fact-based, in-depth journalism and information. As a nonprofit organization, we rely on financial support from readers like you. Please give today.