Homeless increase in Kensington has city councilwoman angrily calling for answers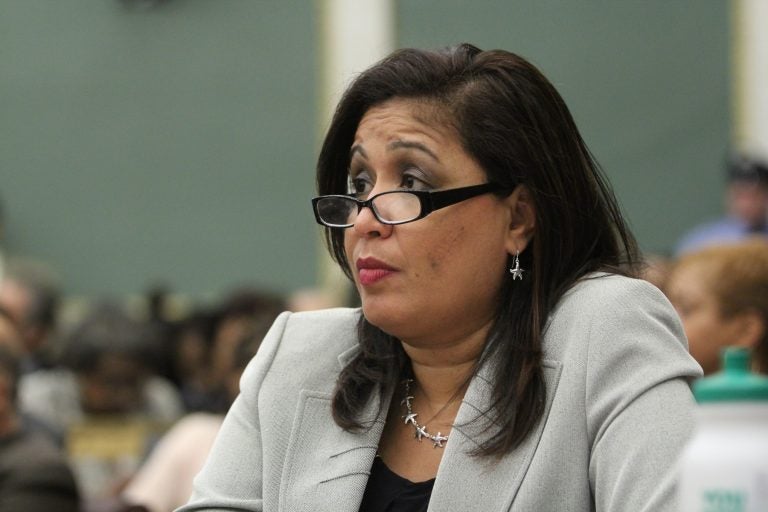 Philadelphia officials are working on a plan to deal with a dramatic increase in the homeless population in Kensington — the neighborhood at the epicenter of the city's opioid crisis.
"It is a disaster, it's an absolutely unacceptable situation," said Liz Hersh, Philadelphia's director of homeless services. The more than 700 homeless people in Kensington constitute a serious problem, she said, and officials are blaming it on a single issue.
"Opioid crisis – it's really that simple. The crisis has been brewing and growing, and now it's just hitting home at this point," Hersh said.
The homeless population in the neighborhood has more than doubled over the last year, despite an effort by the city to clear encampments and move people into housing and treatment programs.
City Councilwoman Maria Quiñones-Sánchez who represents the area has been urging the city to take action.
"Every single day, the city cleans up Rittenhouse Park, it cleans around City Hall, it cleans up folks around the Convention Center," she said, dismissing "this notion that because it's a poor community, it's about race and economics, that because of that, we can't protect the thousands of kids that walk through it every day to get to school."
Jim Engler, Mayor Jim Kenney's chief of staff, said city officials hope to come up with an action plan in the next few weeks.
"We certainly understand the councilwoman's concerns and concerns of neighbors in the area. We understand the homeless issue in the neighborhood has gotten worse," he said. "We are actively looking at new approaches we can take to address the issue."
In May, the city cleared away two of the four largest homeless encampments — which consist of densely packed rows of tents and makeshift structures that have cropped up under railroad bridges in the neighborhood — as part of a pilot program. Officials said the high quality of opioids continue drawing homeless people struggling with addiction to the neighborhood.
In a letter to Kenney, Quiñones-Sánchez said the city should immediately remove tents in the other two encampments and "prepare to dismantle smaller shooting galleries now being established all over the neighborhood." She also called on the city to install new lighting and cameras, and to beef up the police presence.