Home invaders steal TV from Ashton Road home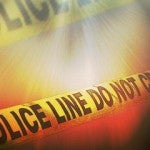 Three men invaded an Ashton Road home Friday night, making off with a TV.
Reports say the men entered a home on the 9400-block of Ashton Road just after 11 p.m. Monday, and demanded money from the resident. The resident pulled out a kitchen night to try to defend himself, but was injured when the knife broke. Finding no money, the intruders left with a TV in their burgundy vehicle.
The suspects have no been identified.