A Philly woman's dream to build a transitional housing center for expecting Black mothers is getting support from City Hall
"A Home from Shana Foundation" was created by founder Cleopatra Herrera, who wanted to advocate for expecting Black mothers and their childbirth rights.
Cleopatra Herrera lost her best friend, Lashana [Shana] Gilmore, who died giving birth to her second child. Now, she's working to create a lasting legacy to her friend, and to empower other Black mothers.
Lashana Gilmore was 34 years old when she died. Her death was an utter shock to friends and family that knew her best. Most people remembered her for being an avid health and fitness enthusiast.
"She ate the right things, worked out all the time, played tennis, and taught Zumba. She was very healthy," Herrera said.
Gilmore was also known for having a great sense of fashion, being a loyal friend, and having the spirit of a "social butterfly," Herrera recalled.
"She was about 5 foot 7 and was taller than any of us — her group of girlfriends. And she had the nerve to always wear heels no matter where she went. But she loved everybody. She was so beautiful, creative, and stylish. I don't know of anyone who ever didn't like her," she said.
Gilmore first went into labor on July 26, 2019. She started experiencing bouts of shortness of breath days before giving birth, which she expressed anxiety about with her prenatal care provider. Family and friends later said that her concerns were not taken seriously.
Gilmore's story is another tragic statistic in the maternal mortality rates in the U.S., which have been rising in recent years. In 2021, 1,205 women in the U.S. died of maternal causes — compared to 861 in 2020. In 2019, the number was 754. The death rate among Black women is almost three times higher than among white women.
Herrera believes that validating and prioritizing the health concerns of Black mothers during pregnancy would move the needle on these numbers — and could have saved her friend's life.
"Her death could have been prevented. Time and time again, we hear these stories of Black women [giving birth] being dismissed, ignored, or talked down upon," she said.
Before starting A Home From Shana Foundation, Herrera spent ten years working as a corrections officer for the City of Philadelphia. She was also an intake specialist for a nonprofit that helped homeless individuals into transitional housing shelters.
She's now a practicing doula. When working with expectant Black mothers on their prenatal wellness, she's often running into a common concern: unstable housing. Some are mothers who are suffering domestic abuse at home, or are experiencing homelessness. And from her perspective, it's a potential contributing factor to maternal mortality.
"If it's not low birth weight, it is birth complications or postpartum depression, and anything that's involved with mental health, or housing instability," she said. "Unstable housing adds to health risks for the birth outcome in the mother."
Now Herrera is trying to do something about it — while also honoring her friend's memory.
Through A Home From Shana Foundation, Herrera is advocating to raise funds to build a transitional housing center called "Labor Live Love." The goal is to temporarily house expectant Black mothers who are experiencing housing insecurity, and provide prenatal and postpartum care while helping individuals identify stable housing.
"When I worked at an emergency intake shelter for youth, there were times where I had to turn away young pregnant women because there was no space or there just wasn't the capacity to accommodate the mother or newborn," she said.
She called the system "heartbreaking."
"The intake process for families who are homeless in Philadelphia is despicable. The process itself is very stressful," she said.
And even when expectant mothers identify a housing shelter, Herrera said, there's still the "fourth trimester," the  postpartum period that can also contribute to maternal mortality. Most shelters, she said, are not equipped to give a new mother the help she needs.
"Every childbirth is different. Six weeks after giving birth, we don't know what our healing process is going to be like," she said.
A Home For Shana Foundation's current financial goal is to raise up to $500,000 to build the "Labor Live Love" shelter.
Now the effort is getting support from City Hall from Councilmember Katherine Gilmore Richardson.
Richardson is currently advocating for City Hall to provide $250,000 in funding toward A Home From Shana Foundation in the city's FY24 budget. As a mother of two children, Councilmember Richardson recalled experiencing a traumatic birth with her younger son.
"I had a uterine rupture while in labor with my son, which simply means my uterus burst while I was in labor," she said.
Richardson recalled laboring "intensively," and for a moment, she was afraid for her life.
"It was one of the most painful, most scary situations that I've ever encountered. I literally do not remember even giving birth to my son. And the medical professionals stated that if a little bit more time had gone by, things would have gone south. It was not until then that I really understood the gravity of the issue [maternal mortality]," she said.
In 2020, the Philadelphia Maternal Mortality Review Committee reported that Black women made up 73% of pregnancy-related deaths in Philadelphia from 2013-2018. Black women only made up 43% of new births. The report cited 110 "pregnancy-associated deaths" total.
July 26 will be four years since Lashana Gilmore's death. Herrera has reflected on how ambitious her project has become.
"I also wonder about the impact it'll make," she said. "Sometimes I feel like I'm not doing enough. But hopefully the impact will be served on Black mothers who are experiencing housing instability, who feel like they don't have enough support, or they're in a situation that they can't get out of."
Support for WHYY's coverage of health equity issues comes from the Commonwealth Fund.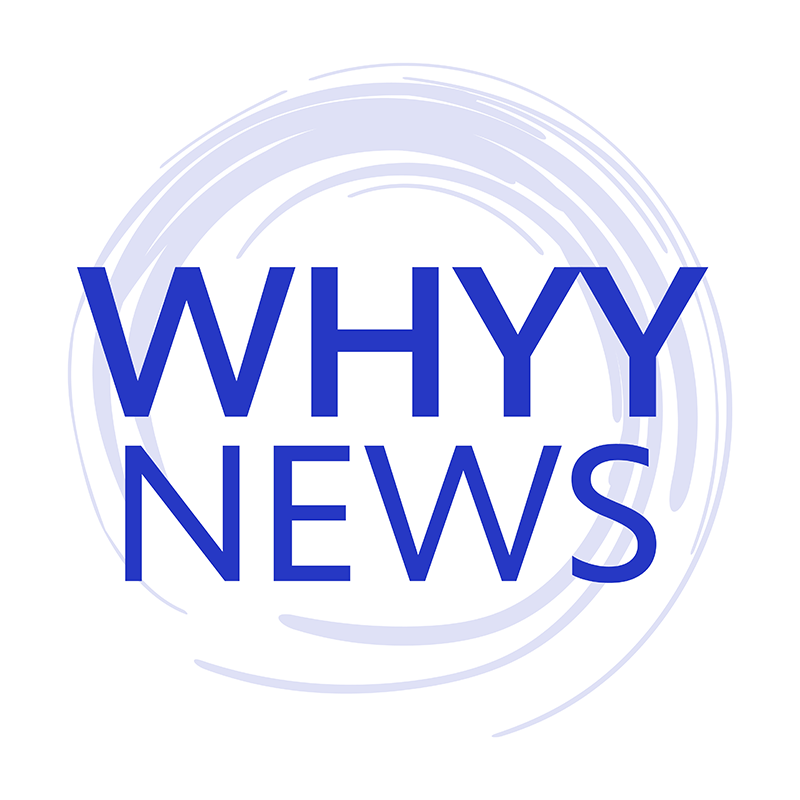 Get daily updates from WHYY News!
WHYY is your source for fact-based, in-depth journalism and information. As a nonprofit organization, we rely on financial support from readers like you. Please give today.