Holy Terrors coach arrested for alleged underage sex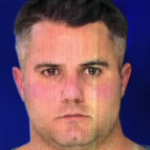 Vincent Mickle, a former coach for Mayfair's Holy Terrors girls soccer team was arrested Monday night for allegedly soliciting and sometimes having sex with underage females.
Police say Mickle, 42, posed as a teenager on MySpace, where he shared sexually explicit photos with about a half-dozen girls between the ages of 14 and 16. In some cases, Mickle reportedly sought these females out for sexual acts, and police say he did have sex with at least one of them.
Mickle is now in jail on $300,000 bail for behavior police say has been going on since 2007.
Video from Action News is below: