Historical Commission approves plans for 40th and Pine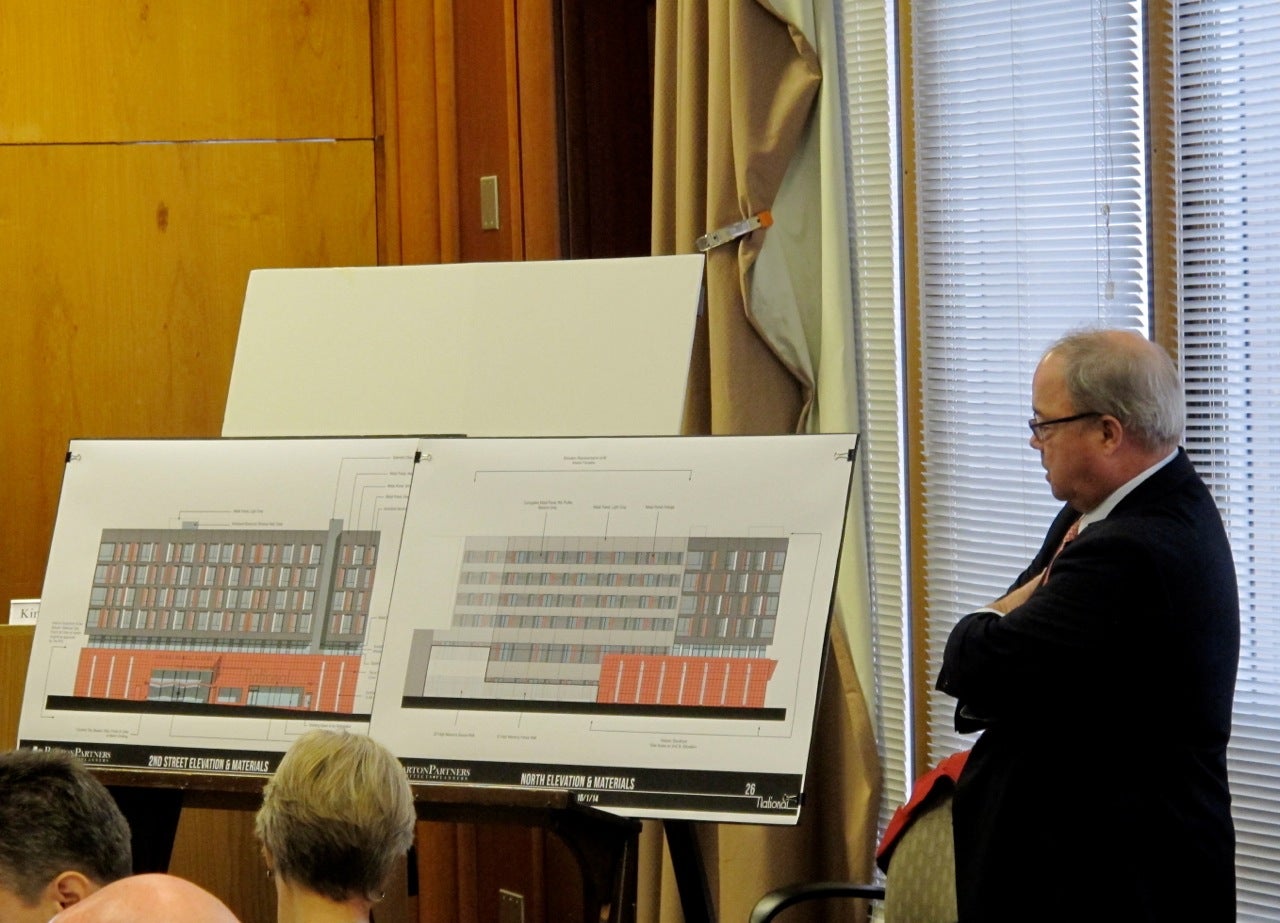 On Friday, the Philadelphia Historical Commission unanimously voted to approve a proposal to redevelop the embattled historic property at 40th and Pine streets. The vote was a confirmation of the Commission's Architectural Committee recommendations adopted a few weeks prior.
The proposal calls for a five-story, 120-unit apartment complex geared toward graduate students. Developer Jonathan Weiss has partnered with the University of Pennsylvania, which owns the property, to develop the project.
It is also being fought by a group of nearby neighbors and landlords. That group is also fighting the permit to demolish the building, which was historically certified in the 1970s.
On Friday, Matt Grubel, a preservation advocate who has attended many of the hearings concerning the 400 S. 40th St. property over the past few years, testified that the project proposed by Penn and Jonathan Weiss is out of both scale and character with the neighborhood. Paul Boni, an attorney representing the group fighting the demolition and development of the project, said simply that his clients hoped that the Commission would reject the application.
Commissioner Dominique Hawkins disagreed with Grubel, and said that she thinks the proposed building is compatible with its historical district. The Commission then voted unanimously to approve the proposal.
Appeals of the demolition permit and of zoning variances for the proposed development are still pending.
Watch video of the full Commission hearing below.
Also on Friday, the Commission approved plans to redevelop a property at 109-31 N. 2nd Street known for its distinctive orange tiles. The property, formerly the National Products building, would be developed into a six-story mixed-use housing and retail project. The redevelopment will involve the demolition of some buildings interior to the property, which stretches south from the corner of 2nd Street and the historic Elfreth's Alley. The orange tiles will be reconstructed along 2nd Street. PlanPhilly will have more on this project soon.
2nd st elevation

National Products building, pre-construction

Penn received permission to demolish the building it owns at 40th and Pine.