Hesitancy, fueled by fears of adverse reactions, hinders COVID-19 vaccine rollout in Delaware
Ask us about COVID-19: What questions do you have about the coronavirus and vaccines?
Tina Turner-Moody of Wilmington turned down a recent chance to get vaccinated against the coronavirus with fellow residents of the Luther Towers apartments for senior citizens.
The National Guard and public health officials came directly to their complex. Most of the building's residents took the shots offered to inoculate them against a virus that has killed some 1,500 Delawareans, more than 8 in 10 of them over age 65.
"Why am I skeptical?" she responded when a WHYY reporter inquired this week about her decision. "I got sick from the regular vaccine, for the flu. So that's why."
Besides, she said, "I stay away from people. I go watch my grandkids, come home and do it again."
She hasn't ruled it out in the future, however, saying, "I got time."
For now, Turner-Moody represents what Gov. John Carney, citing recent polls, says is about 20% of the population that have rejected or don't plan on getting the vaccine that health authorities say has shown to prevent hospitalization or death from COVID-19.
If the governor's assessment is right, about 150,000 of the 750,000 eligible Delawareans won't be vaccinated even after there are enough supplies, expected by late spring or early summer.
To date about 300,000 doses have been administered to Delawareans. The vast majority have been the two-shot Pfizer and Moderna vaccines, but Delaware has also received about 10,000 doses of the one-shot Johnson & Johnson version.
A total of 11% of Delaware's residents are fully inoculated, compared with 10.2% nationally, according to Delaware's vaccine tracker and the U.S. Centers for Disease Control and Prevention. Nineteen percent of Delawareans have received at least one dose, just below the 19.3% national average.
As the state prepares to expand from the initial doses that have gone to health care workers, senior citizens, educators, and public safety employees to food processors, grocery workers and others on the front lines of the economy, Carney's message is simple.
"When it's your turn, please get vaccinated,'' the governor implored, stressing that the more residents who are protected, the more likely he will be to reopen the economy and schools more fully.
A Carney spokesman said Friday that Delaware would follow President Biden's new directive and allow all to register for vaccination by May 1 – just seven weeks away.
Carney also said he wants residents who are reluctant or on the fence to talk to family, friends, neighbors and health care workers who have been vaccinated to learn about their experience.
 'Right now everything's still experimental'
While Turner-Moody's concern is an adverse reaction, other Delawareans offered different reasons for resisting.
They say the three vaccines that have received emergency authorization by the Food and Drug Administration were approved hastily, aren't really necessary and that short- and long-term effects have not been fully assessed. Some say that despite the claims of medical professionals and politicians including Gov. Carney and their home-state president, Joe Biden, they don't trust the vaccine's efficacy.
Consider the rationale of Erica Alexander of Camden-Wyoming in Kent County.
She's a 34-year-old supply chain manager for a pharmaceutical plastics company who had a mild case of COVID-19 last year. Alexander told WHYY News her only symptoms were losing her sense of taste and smell for a few days.
Alexander said she and a handful of friends are a definite 'no' to the COVID-19 vaccine, though she does believe in vaccinating children for measles, mumps, polio and other infectious diseases.
"I'm not a flu-shot person, so that's one" reason, she told WHYY. "I figure if you are going to get it, you are going to get it."
Alexander asserted that even more than a year after the virus first surfaced, there's too much uncertainty about the illness and the shots.
"There's so much that's unknown about COVID and how you're going to react and what effects it has on the human body in general," she said. "And then you fast-track a vaccine. It might account for the majority of things that could go wrong or how you would react but there's not enough study for it."
"You know, how does it affect pregnant women? How does it affect people that are trying to conceive? How does it affect if you have, you know, a list of variable issues?"
Volunteer firefighter Barbara Spencer, who is 55 and said she has underlying health issues, cited the fact that some doctors and nurses she knows opted not to get vaccinated as her main reason for rejecting it, at least for now. Concern about adverse reactions, and its efficacy against the new variants are others.
"I'm waiting for them to perfect it because right now everything's still experimental,'' Spencer said.
In the meantime, she will continue to take precautions against contracting the virus.
"I wear my mask. I wash my hands. I use hand sanitizers for everything,'' she said.
Krista Hayes, a catering coordinator for Panera Bread, also said she takes all the recommended protective measures.
Yet she is disregarding the advice of her doctor, who urged her to get vaccinated because she has asthma and was recently diagnosed with multiple sclerosis.
She just doesn't want to take the chance that she will get ill after getting the vaccine, which would mean missing working and losing wages.
"I just hear all the horror stories, you know. After they get the shots, they get sick."
As for the governor's exhortation to discuss her hesitancy with those she trusts, Hayes said that's a key reason why she's not getting vaccinated.
"I talked to a couple of people that work in certain doctors' offices, that have already gotten the shots and they're all having bad reactions to it. Just like, really sore, you know, head pounding, things like that. Just having, like the flu symptoms."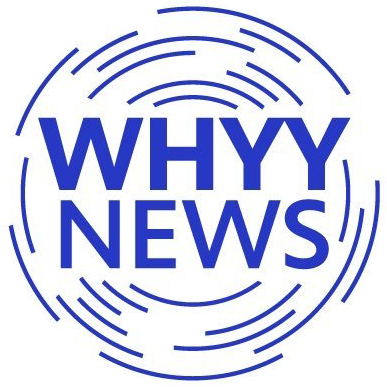 Get daily updates from WHYY News!
WHYY is your source for fact-based, in-depth journalism and information. As a nonprofit organization, we rely on financial support from readers like you. Please give today.