Henon pleads not guilty to federal corruption charges
Philadelphia City Councilman Bobby Henon pleaded "not guilty" to a string of criminal charges outlined in a sweeping federal indictment.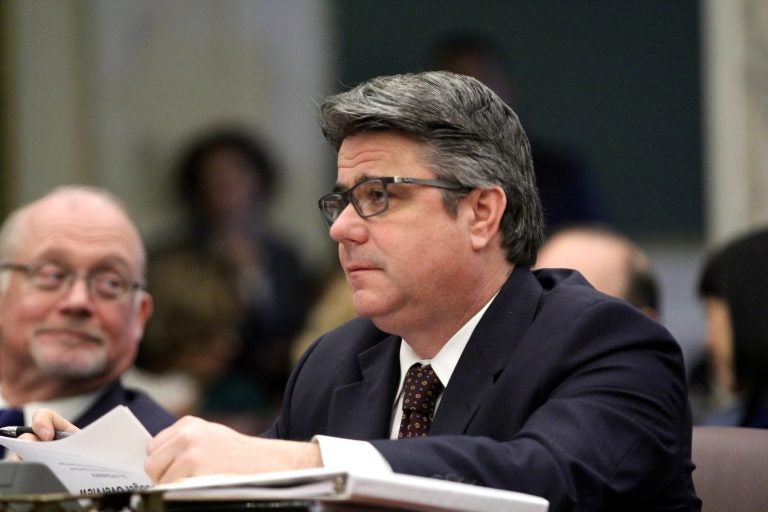 Philadelphia City Councilman Bobby Henon pleaded "not guilty" Thursday to a string of criminal charges outlined in a sweeping federal indictment, including bribery, conspiracy, and fraud.
He was released on $50,000 bail on his own recognizance.
Henon declined to comment after the brief hearing in federal court. His lawyer, Brian McMonagle, called the case against his client a "travesty of justice."
"Bobby Henon was never bribed," McMonagle said. "This never had anything to do with money. This had to do with loyalty to a brotherhood that he's a member of."
Prosecutors say Henon, who represents parts of lower Northeast Philadelphia and holds a paid staff position with Local 98 of the International Brotherhood of Electrical Workers, took bribes from John Dougherty, the longtime boss of the politically powerful union.
In exchange, Henon allegedly did Dougherty's bidding on multiple occasions between 2010 and 2016.
Federal authorities assert that Dougherty influenced Henon to, in 2015, use Philadelphia's Department of Licenses and Inspections as a weapon against non-union labor, including a company hired to install one of its MRI machines at the Children's Hospital of Philadelphia.
"Every single day, a constituent picks up the phone and calls a city councilmember," said McMonagle. "They want things done and get things done in their district."
"Anybody who is a union worker in this city, in Bob Henon's mind, is his constituent, is a person he's going to go to bat for," he said.
Reporter Dave Davies digs deeper into John Dougherty's indictment on Thursday's episode of WHYY's The Why. Listen now and subscribe on Apple Podcasts or Stitcher. 
Mayor says city is 'still looking at what happened'
Mayor Jim Kenney, one of Henon's longtime political allies, spent part of Thursday at addressing business leaders at the Philadelphia Chamber of Commerce's annual Mayoral Luncheon. He spoke about increasing the city's minimum wage, clamping down on illegal dumping and improving schools, but did not address the indictments.
Kenney declined to comment on the indictments in interviews following his speech.
The mayor said the city is still "looking at what happened" in regard to possible reforms of L&I. Good-government watchdogs have said that the allegations against Henon point to an "old school political machinery."
"It happened in 2015 when I wasn't mayor," Kenney said. "When we get to the bottom of it, we'll give you an answer."
One of two tables reserved for Local 98 leadership sat empty as Kenney gave his remarks. Frank Keel, a spokesman for Dougherty, said in an email that officials had been summoned to an afternoon meeting at their union hall and indicated that they would discuss the recent indictments.
Kenney plans to attend a fundraiser for his reelection campaign organized by top Local 98 lobbyist later on Thursday.
Fundraiser organizer Marita Crawford was also indicted Wednesday.
Kenney said he would go on with the fundraiser despite this connection. He noted that a variety of other union groups are also participating in the event.
"The indictments came out yesterday, and the event is today," he said. "I couldn't call it off."
WHYY is your source for fact-based, in-depth journalism and information. As a nonprofit organization, we rely on financial support from readers like you. Please give today.