Hamilton continues push to consolidate fire departments under new mayor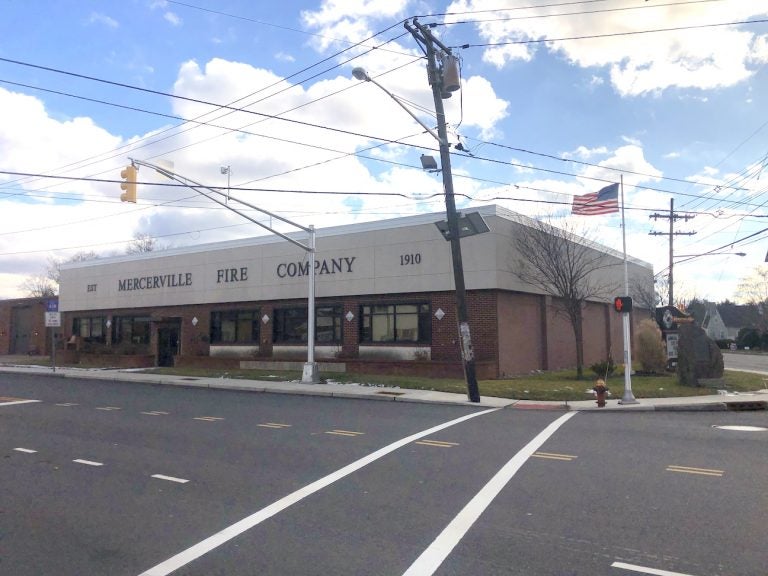 One of the priorities of Hamilton Township's new mayor is moving forward in earnest: to consolidate multiple fire districts into one local department.
A fire consolidation committee met for the first time on Jan. 14 to set about making a municipal fire department a reality.
Mayor Jeff Martin said the committee has "a blueprint" from previous plans that weren't implemented, but some of the information needs to be updated.
"Obviously, the budget numbers are two years old and the like," he said.
Currently, nine fire districts protect New Jersey's ninth most populous township. The districts, which date back to the 1910s, operate independently of Hamilton's municipal government and are funded by a separate tax paid by residents.
Under the new proposal, eight of the nine districts would be consolidated and become part of a municipal fire department funded by municipal taxes.
A ninth district, which serves a small part of Hamilton and extends into Chesterfield Township, would stay independent.
Martin had estimated consolidation could save the township $900,000 initially, with more money over time as they find efficiencies, as reported by The Trentonian.
As mayor, Martin hopes to have a municipal department up and running this year, but the state must approve a plan beforehand.
It has taken nearly five years to get to this point.
The Hamilton Council introduced an ordinance in 2018 to dissolve the eight fire districts and create one entity, provided the township and the firefighters unions could execute a memorandum of understanding and a collective negotiations agreement.
Then-Mayor Kelly Yaede called that provision a "poison pill" that could prevent the consolidation from moving forward. In 2019, the state Department of Community Affairs agreed, according to The Trentonian.
At that point, Dave Krueger, president of Hamilton Firefighters' Mutual Benevolent Association Local 84, said the firefighters decided to do what they could on their own.
"While on the surface I believe [Yaede] made it clear that she was in favor of it [consolidation], there were so many hoops to be jumped through on her part that we had already done it on our part as far as trying to streamline services," Kreuger said.
Some districts also share a fire chief to satisfy a state requirement that each district should have its own chief.
Martin — a Democrat who was town council president before defeating Yaede, a Republican, in 2019 — didn't want to accuse anyone of playing politics. He said any big decision comes with some policy differences that lead to political differences.
"I think to a large extent, the prior mayor and I had different policy opinions on how consolidation should move forward, both in a procedural sense and what the final product should look like," he said.
There is agreement between Martin and the firefighters on consolidation and, in part, how a transition would take place. Both sides agree there should be some type of agreement in place to ensure there will be firefighters for the new municipal department.
"It's a mutual benefit," Martin said. "The town needs to know what we're paying everybody on day one. The town needs to know what protections we have God forbid one of the firefighters gets injured on the job. We need to know what the schedules are going to look like."
Krueger with Local 84 said the union is ready to negotiate with Martin, whom he praised as keeping communication open in general.
"[Martin's administration] agree with us when we said we don't want to come over on blind faith, we want to come over with something tangible," Krueger said.