Groups to share $11.5M in federal funding to clean up, boost access to Delaware Watershed
More than 40 different projects in Pa., Del., N.J., and N.Y. will get a share of $11.5 million in new federal grants for work in the Delaware River Watershed.
Rivers in the United States have been dammed for centuries, which has interrupted the flow of species — from salmon in the Pacific Northwest to shad in the Mid-Atlantic. Keeping those waterways free flowing and restoring those ecosystems improves the health and sustainability of those rivers.
The Delaware environmental group Brandywine Shad 2020 hopes to do just that by constructing "fish ladders" to help shad navigate past a dam on the Brandywine River in Wilmington, which cannot be removed because it's critical to the city's drinking water supply. Additional efforts include removing other dams upriver and restoring 10 acres of impounded habitat to restore the area to its natural condition.
This project is one of 41 across Delaware, New Jersey, Pennsylvania, and New York receiving federal grants to restore habitats, improve natural spaces, and help combat the effects of climate change.
The National Fish and Wildlife Foundation has awarded close to $11.5 million in Delaware Watershed Conservation Funds to help clean up and restore polluted waters, enhance fish and wildlife habitat, and increase access to nature throughout the watershed. The projects range from increasing habitat resiliency and beach restoration to efforts to expand recreational information and access.
U.S. Sen. Chris Coons announced the funding Monday at a press conference along the Brandywine River.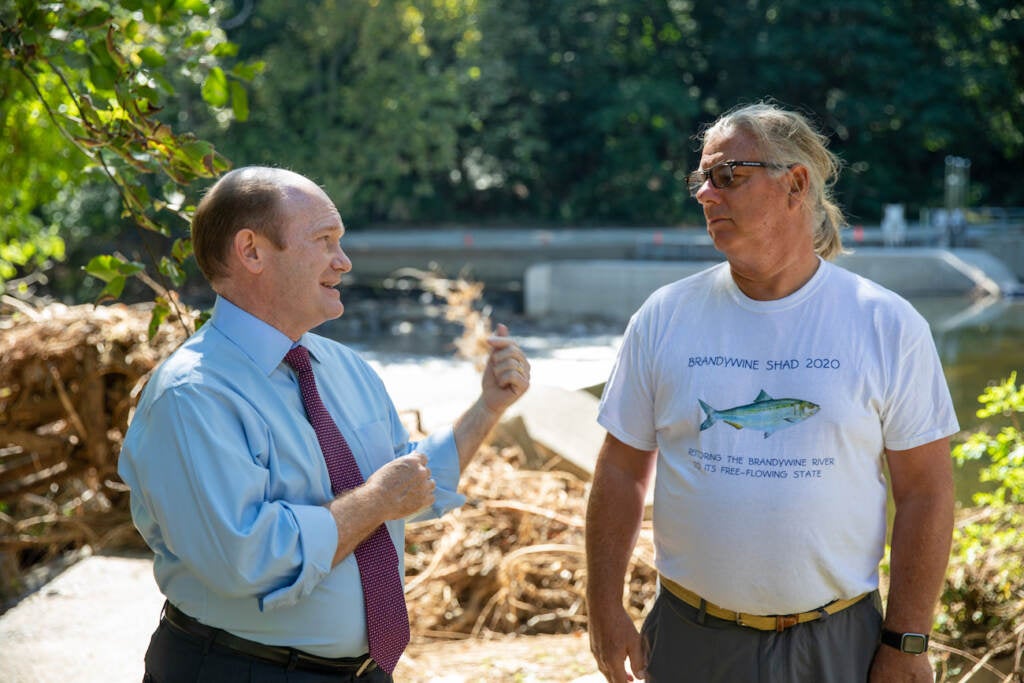 "One of the projects that will be made real … will come to an organization here, and they will be working to restore the free flow and the opportunity for shad, who for centuries, for millennia, came up this stream to spawn in enormous numbers, but because of dams that were constructed more than a century ago, have stopped flowing regularly," said Coons.
Each year, Coons is the lead author of a letter encouraging the Interior Appropriations Subcommittee to increase funding for the U.S. Fish and Wildlife Service's Delaware River Basin Restoration Program, which supports the Delaware Watershed Conservation Fund.
The projects aim to improve more than 12,000 acres through enhanced management, treat polluted runoff using agricultural conservation practices on about 937 acres, restore 585 acres of wetlands, plant nearly 2,000 trees, and establish more than 1,500 acres of new public access lands.
"So a very large area that's gonna have restored habitat for pollinators, restored streams, improved public access to natural spaces for recreation, and it's going to help improve water quality," Coons said.
The Delaware Watershed Conservation Fund was launched in 2018 to meet the goals of the Delaware River Basin Conservation Act, which guides and supports federal, state, regional, and local partners to collaboratively identify, prioritize, and implement habitat restoration and conservation activities within the watershed.
The Delaware River watershed covers 13,539 square miles of land and water, running from the Catskills in New York through Pennsylvania and New Jersey, ultimately emptying into the Delaware Bay.
The grants were awarded through two programs administered by NFWF: the Delaware River Restoration Fund, which is funded by the William Penn Foundation, and the Delaware Watershed Conservation Fund, which is funded by the U.S. Fish and Wildlife Service.
Grantees have committed more than $13.5 million in matches, for a total of $25 million to aid in the effort to restore and protect land and water resources.
In Delaware, projects include efforts to help congregations in Wilmington support pollinators, remove two fish passage barriers in the Brandywine River, remove a dam in White Clay Creek, help the Delaware River Basin Commission study and reduce PFAS contamination, and allow the Partnership for the Delaware Estuary to protect coastal marshes and restore mussel populations.
"These projects support the Estuary Program's themes of clean waters, healthy habitats, and strong communities and are helping to achieve the goals of the Comprehensive Conservation Management Plan to make watershed improvements to benefit millions of people who live, work, and play in the region," said Kathy Klein, Executive Director of the Delaware Estuary.
Projects in New Jersey include restoring and managing 60 acres of freshwater wetlands and half a mile of stream to benefit the federally threatened bog turtle; restoring the Kimbles Beach shorebird and horseshoe crab habitat in Cape May County; and engaging more than 2,000 people in Camden through hands-on recreational programs, hiring local young people, and promoting public access to the previously inaccessible Cooper River.
Projects in Pennsylvania include developing a watershed restoration plan for the Lower West Branch of the Red Clay Creek Watershed in Chester County to improve water quality and restore aquatic and riparian buffer habitats; creating a framework for a community-led pollinator habitat network in Philadelphia; and removing the Paper Mill Dam and restoring the adjacent riparian corridor in Reading to restore river flows and natural processes in Cacoosing Creek to benefit local fisheries, eliminate outdated infrastructure, and restore native riparian vegetation.
"The science is clear. Climate change is here and this round of funded projects will go a long way to improving water quality and protecting our communities against flooding. Today's announcement of 41 projects will continue to build a lasting impact of protecting our land and water resources across the region," said Kelly Knutson, Interim Director of The Coalition for the Delaware River Watershed.
See the full list of 2021 Delaware Watershed Conservation Fund grants here.
This disclosure: The William Penn Foundation supports WHYY's coverage of the Delaware River Watershed.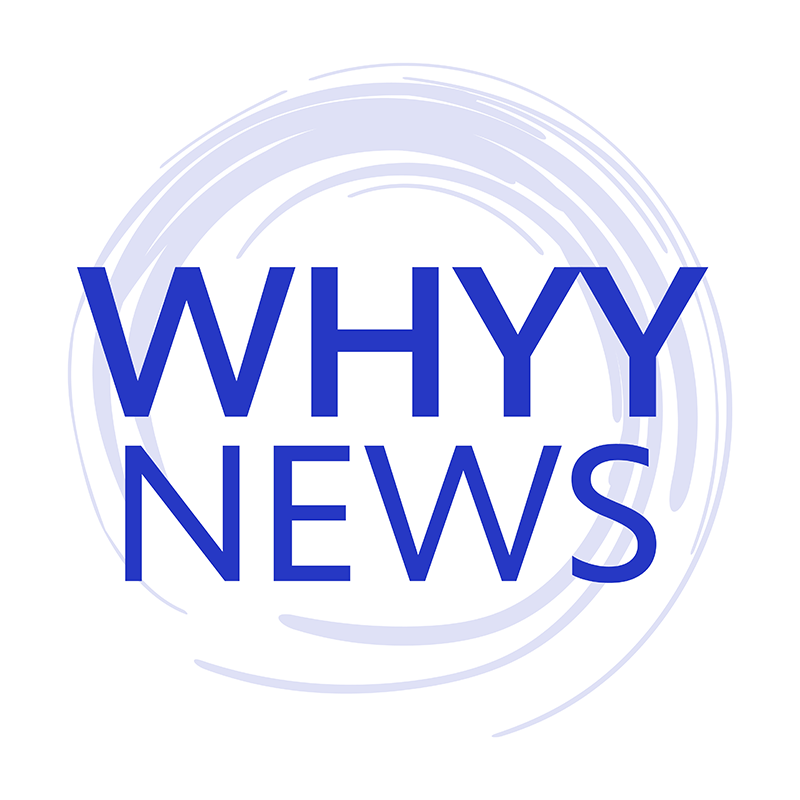 Get daily updates from WHYY News!
WHYY is your source for fact-based, in-depth journalism and information. As a nonprofit organization, we rely on financial support from readers like you. Please give today.