Get ready for some snow on Monday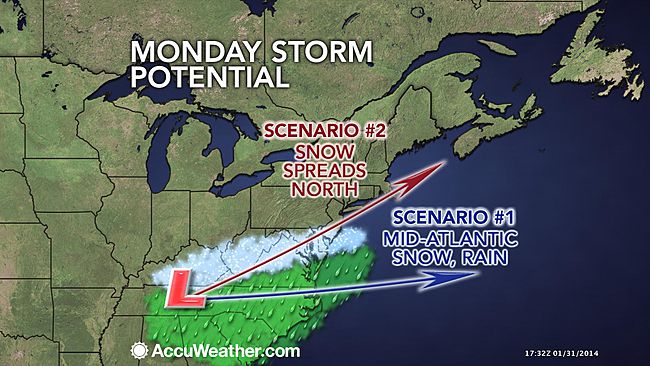 Snow is on the way for Monday, but the northern extent of precipitation is still uncertain, a forecaster said.
"It appears at least likely that some snow will fall during the day on Monday, and this is especially true across Southern and Central New Jersey," said John Homenuk, lead forecaster at New York Metro Weather.
Snow is expected to overspread the New Jersey region from southwest to northeast early Monday morning, persisting throughout the day before tapering off during the early evening, he said.
But Homenuk said the forecast is very uncertain in northern areas.
"Currently, our confidence is highest in the potential for 2-4″ of snow on Monday from New York City southward, including much of Northeast New Jersey, Central and Southern New Jersey. Areas north of New York City are currently less likely to receive these snowfall totals," he said.
The forecaster says to stay tuned, as weather models are still in disagreement with the positioning of the northern cutoff of steady precipitation.