Kapow! Gay, Black superheroes take on fatphobia while saving an Afrofuturistic Philly
Black, gay, and heavy superheroes save an Afrofuturistic Philly in the new Alex Smith/James Dillenbeck comic "Black Vans."
Bo has a very particular set of skills.
The comic book character residing in "Future Philly" — a dense, Blade Runner-esque world of technology and squalor — is a cyberpunk hacker who feeds intelligence and data to his assigned superhero, a quasi-mythical being called Wildstar.
Bo is essentially ground support to Wildstar. Although set in an undetermined future, Bo leans toward late 20th-century analog gear: he wears a t-shirt with a floppy disk graphic, he uses a high-tech glove integrated with communications circuitry designed after a Nintendo Power Glove from 1989, he keeps a Sony Walkman cassette player on his belt with which he listens to 90s hardcore punk (Los Crudos, Antioch Arrow, Rancid).
In any other story, Bo — a heavy-set, gay Afro-Latino — would be a second-tier character.
But in "Black Vans," Bo carries the story. He and other superhero-adjacent hackers, called EQs, must rise to the occasion after their superhero bosses mysteriously begin disappearing.
Writer Alex Smith and illustrator James Dillenbeck created the "Black Vans" comic, in part, because nobody else has. Their heroes tend to be Black, gay, and heavy.
"Larger-bodied characters — fat characters — are super-underrepresented in our genre fiction," said Smith. "James and I, we date mostly large men in the 'bear' community. It always intrigued us that all these bears are really into nerd stuff and geek stuff, but you'd never see them on the page. Comics play a huge role in creating this false dichotomy about what certain body types can do and can't do."
Based in West Philadelphia, Smith is a writer, visual artist, 2020 Pew Fellow, and former frontman for the now defunct punk band Solarized. He is self-publishing "Black Vans" through his company The Afterverse as a four-issue comic. The first issue was published last year. The second is forthcoming pending funding for printing costs. Smith has launched a Kickstarter campaign to raise the remaining money.
Smith said he writes the action and dialogue, and sends it to Dillenbeck in New York, who for years has been honing a style he calls "chunkwave," illustrations of large men in cyberpunk garb.
"I'm going to put that gear on these guys and make art that's undeniable," said Dillenbeck in a recent interview for The ArtBlog. "Any [social] scene has this fatphobic bulls—, but you can't attack something when it's undeniable. That's the goal."
The villain of "Black Vans" is a rich business tycoon Gordon Gale, a character Smith created from impressions of Donald Trump, Rush Limbaugh, Martin Shkreli, and Elon Musk.
Like many of the characters in the comic, Gale is physically large. That makes him uniquely complex for Smith.
"To a lot of people in the bear community, Gale would be considered super-sexy: he's this huge, hulking white guy," said Smith. "We decided to make a villain that felt really messed up. It's an answer to the fatphobia that we see a lot of the times in science fiction — like the Harkonnen is in Dune — fat is part of their evilness. But for us, Gale's fatness is an attribute. It's, like, hot."
As an independent comic book put out by a micro publishing company in a printing run of 500 issues, "Black Vans" occupies a niche. But its sensibility is entering the mainstream: Smith points to the FX comedy horror series "What We Do in the Shadows," about a campy community of vampires. One of its vampire hunters played by Harvey Guillén has become a fan favorite.
"He's the most complex character on the show, and he does backflips. He's about 260 pounds of pure, awesome Latino queer strength," said Smith. "Super nice guy online, too."
Smith packed a lot of issues into "Black Vans." Beyond combating fatphobia, the story touches on capitalism — even the community of EQ superhero support crew can be divided by classism — and there are undertones of gentrification in the way Smith designed Future Philly.
Smith insists this is not a ponderous comic. Black Vans has action on every page.
"It's not like the issue of the book is, 'Can these people rise up despite their marginalized status?'" he said. "They're just there to kick butt. No one is coming out in this story. No one is complaining that they are a few pounds overweight. They're all just in it, and it's happening."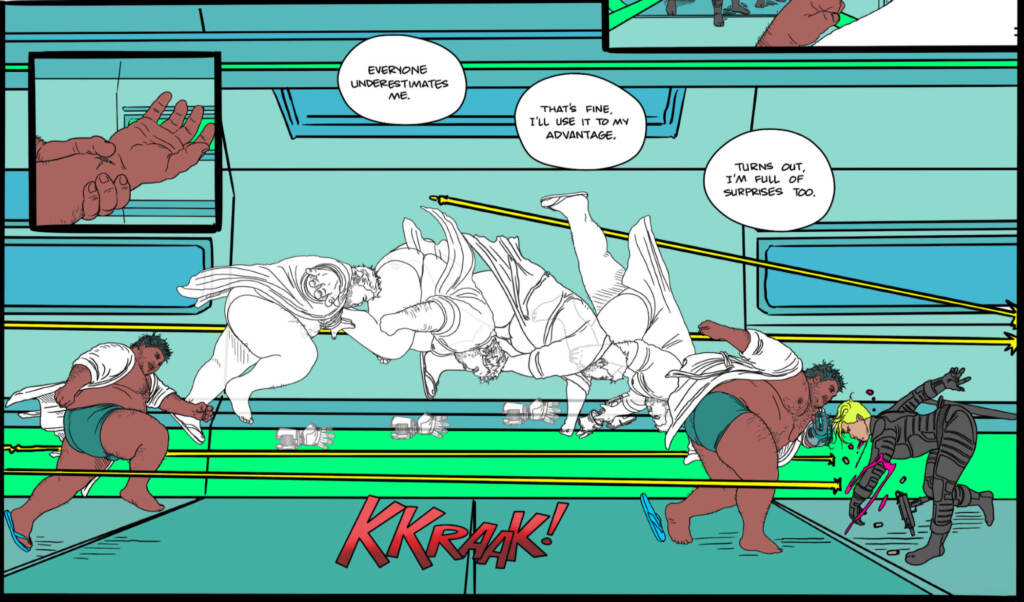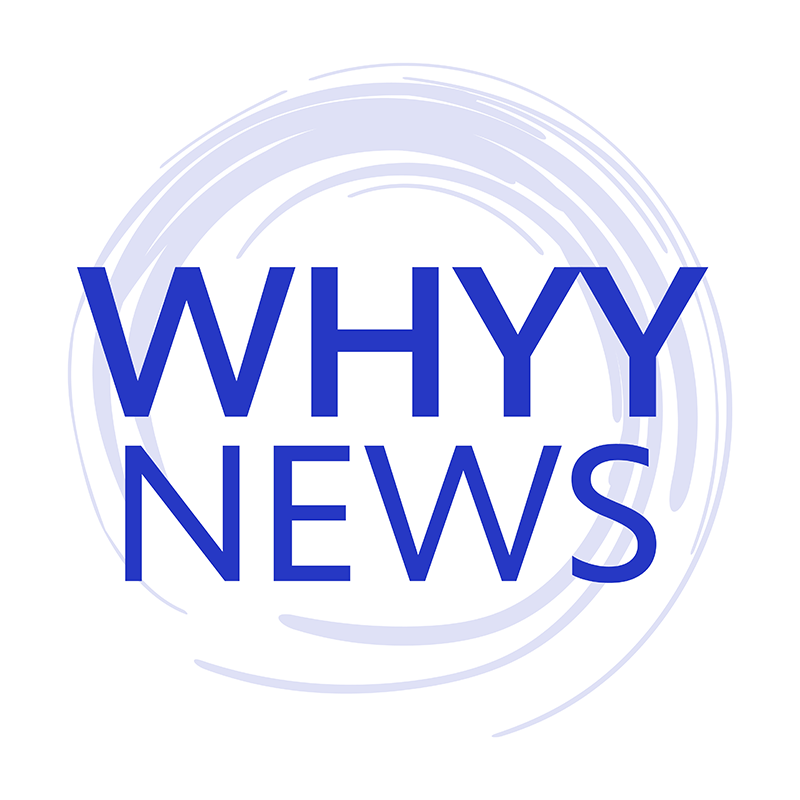 Get daily updates from WHYY News!
WHYY is your source for fact-based, in-depth journalism and information. As a nonprofit organization, we rely on financial support from readers like you. Please give today.