From LOVE Park to Graffiti Pier, we are losing the iconic public spaces that make us Philly
Public spaces are the glue that keeps a city connected. It's the streets, squares, and parks that work to bring us together and build community. Good public spaces make living in a city an enriching experience. And great public spaces do even more — they help to define a city. Yet over the last two weeks, it appears Philly is in danger of losing not one but now two of our city's most iconic public spaces — and the city's leaders are doing nothing to prevent the irreversible losses.
The first is LOVE Park, a park that reached icon status in the 1990s and 2000s with the skateboarding community and which has been under attack by city officials ever since. Ironically (or not,) I wrote in 2014 about Philadelphia's missed opportunity with LOVE Park when I made my first case for preserving Graffiti Pier, the other space now under threat.
The old LOVE Park was a gem, in spite of its aging infrastructure. As Ashley Hahn wrote about the original design in 2014, "LOVE Park may be tired, its granite slabs loose and clanky, but it works remarkably well as a truly public space…its diversity of casual use is a beautiful, rare thing." I am still baffled that the city would completely raze arguably the only park in our city known by people around the globe, and it did so primarily to update the parking garage it sits on. Interesting priorities.
When it comes to LOVE Park's new redesign, alas, many (including myself) perhaps too optimistically saw the recent and smart redesign of Dilworth Park, the newly opened Cira Green, and even the beautiful reuses of pop-up spaces like Spruce Street Harbor Park as signs that the city was at least moving in the right direction when it came to updating our public spaces for the 21st Century. So while I would have certainly rather have seen the old LOVE Park remain as it was or even turned into a legal skate park with perhaps a few updates including making it more accessible, I have been trying to remain hopeful about its redesign nonetheless. But, as LOVE Park's construction fences came down earlier this year and with its official reopening date of late May quickly approaching, I am no longer feeling so positive. The park is flat and dull with its most prominent feature a bright green sign advertising that parking garage underfoot.
Now Graffiti Pier faces an even direr existential threat. City officials announced this week that it will enforce its previously more lax no trespassing policy. Now, yes, I know Graffiti Pier is not technically a public space, but it has operated as one for many years because it was abandoned by its owner, Conrail, in 1991. And I think there's a real argument to be made for why it is a public space and should be treated as such. After all, if you abandon a family pet (you're an absolute piece of you-know-what,) but Animal Welfare can pick it up and give it a new life. If you abandon a car, the city can tow it. So if you abandon a pier, why can't the community around it reclaim it?
Arguably, the owners of the pier owe it to the graffiti writers and neighbors who have shown the space love for decades for making the site a landmark in the city. And if they were smart, they'd work with those writers, artists, and neighbors to turn the pier into a legal Graffiti Pier park. In fact, that's what I argued in my 2014 article, 'The Case for Graffiti Pier,' and again in my 2017 article, 'We Need to Talk About Graffiti Pier.' Because, in short, the pier is surrounded by some of the most quickly changing neighborhoods in Philly. So if it's not proactively fought for, Graffiti Pier could soon be sold off to a developer or torn down.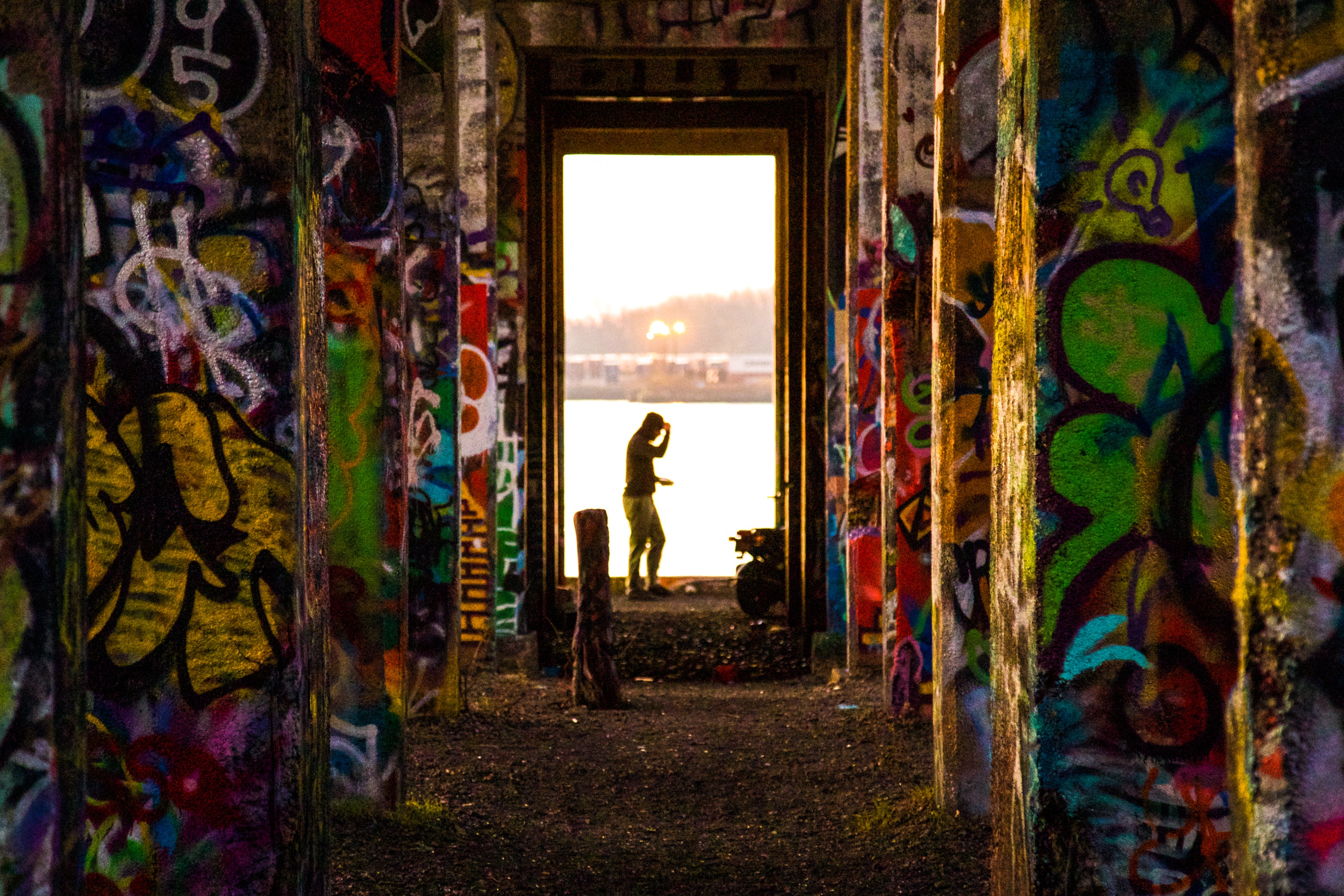 The new enforcement of Graffiti Pier's no trespassing policy is apparently in response to an uptick in crime, namely theft, but also robberies and assaults, including rape. But there are ways to make a place safer without involving police or closing it to all forms of life.
If the people leading Philadelphia right now can't see the value in community-created public spaces that have become iconic, city-defining parks, then they're more than shortsighted: they're not the kind of leaders I believe we need right now.