Frances Clay, 57, Frankford Civic Association President, has died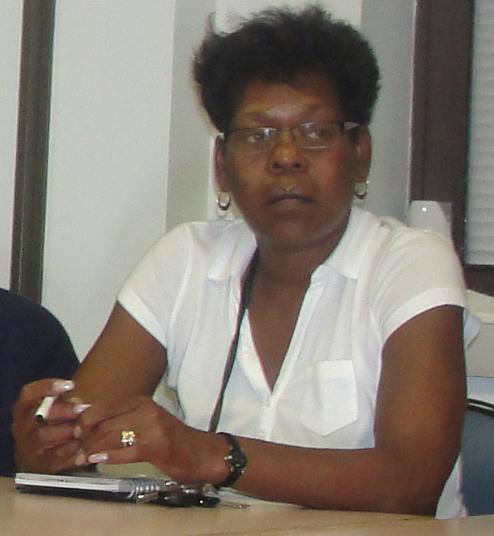 This obituary will continue to be updated. Help us honor Frances by leaving comments of your memories of her, and contacting us here with further details.
Not a month after calling for a moment of silence honoring another board member's passing, Frankford Civic Association President Frances Clay died Wednesday.
Clay was 57.
"Frances was a 'no-nonsense' type of leader at the civic association," said Board Treasurer Tim Wisniewski, who confirmed Clay's passing, never waking up yesterday morning. "She stood up to anyone for the neighborhood."
Clay was firm, inquisitive and involved as ever, right up until this month's last civic meeting. She is survived by a son, Scoot, though his age is also not yet known.
In November, longtime Frankford Civic board member Thelma Young died at the age of 76, and she was honored during the December Frankford meeting.
The Northeast Times has confirmed Clay was 57 at the time of her death. After moving here from Kentucky in 1977, Clay served as a Democratic committeewoman in the 23rd Ward's 18th District. Clay was married to Rev. James Clay for 37 years and lived on the 1800-block of Margaret Street.
At next month's meeting, Jan. 6, 2011, nominees for the board will be received, including someone to replace Clay's executive role. A memorial service will be held for Clay Tuesday, Dec. 21 at 11 a.m. at Second Baptist Church of Frankford with arrangements by the Walton B. Brown Funeral Home. Her viewing and burial will be private.
Below, a photo of Clay and Young together at the September association meeting.
Correction: Thelma Young's ages was previously reported incorrectly. She died at 76.
WHYY is your source for fact-based, in-depth journalism and information. As a nonprofit organization, we rely on financial support from readers like you. Please give today.